Here's another T-shirt that I really like. It's not often that I have a T-shirt sporting two characters on one shirt, some of the exception include this one, this one, and this one. This is also some of the few Vocaloid T-shirts that I have. I have posted once before. This one features Kagamine Rin and Len.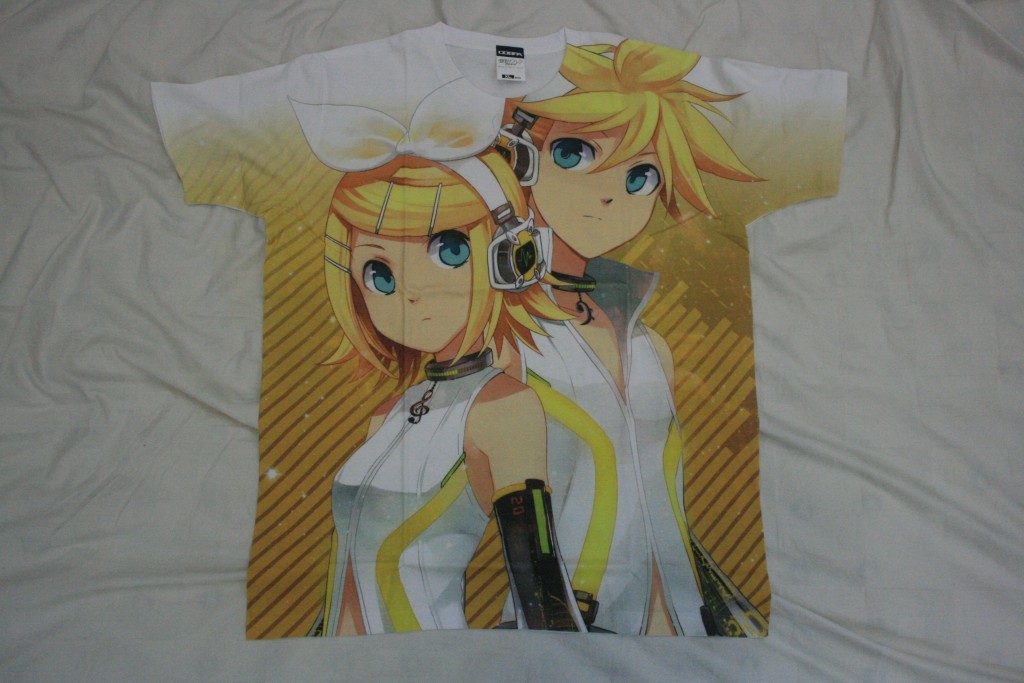 I must say the design is really nice. I love their clothes. Plus the background also looks great. I believe this one is the very few first full graphic T-shirts, where COSPA still uses a lot of colours for the background.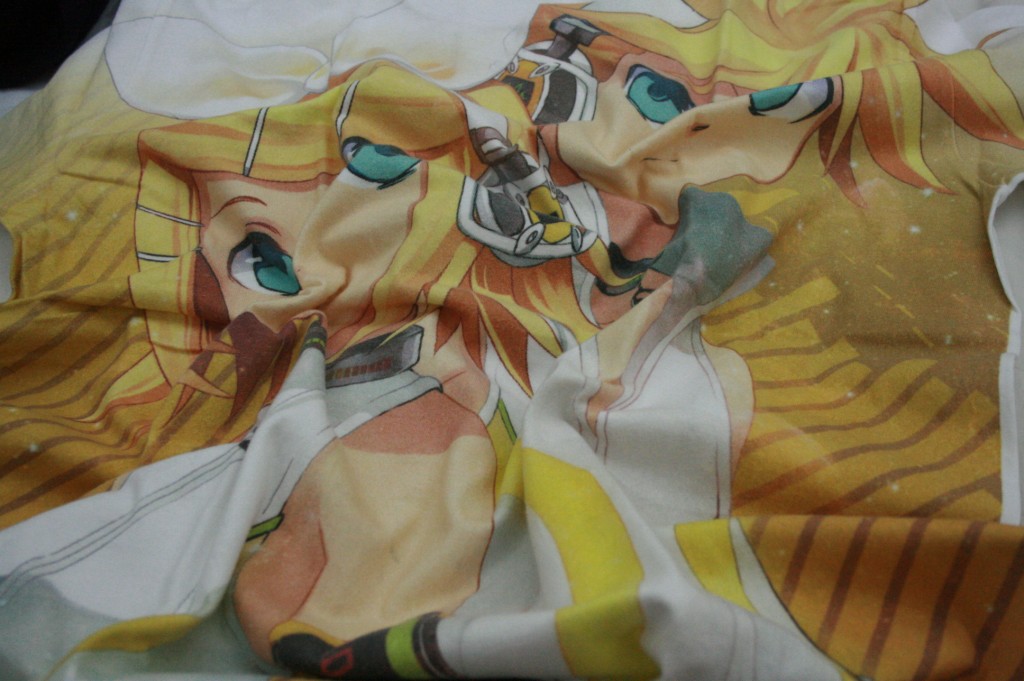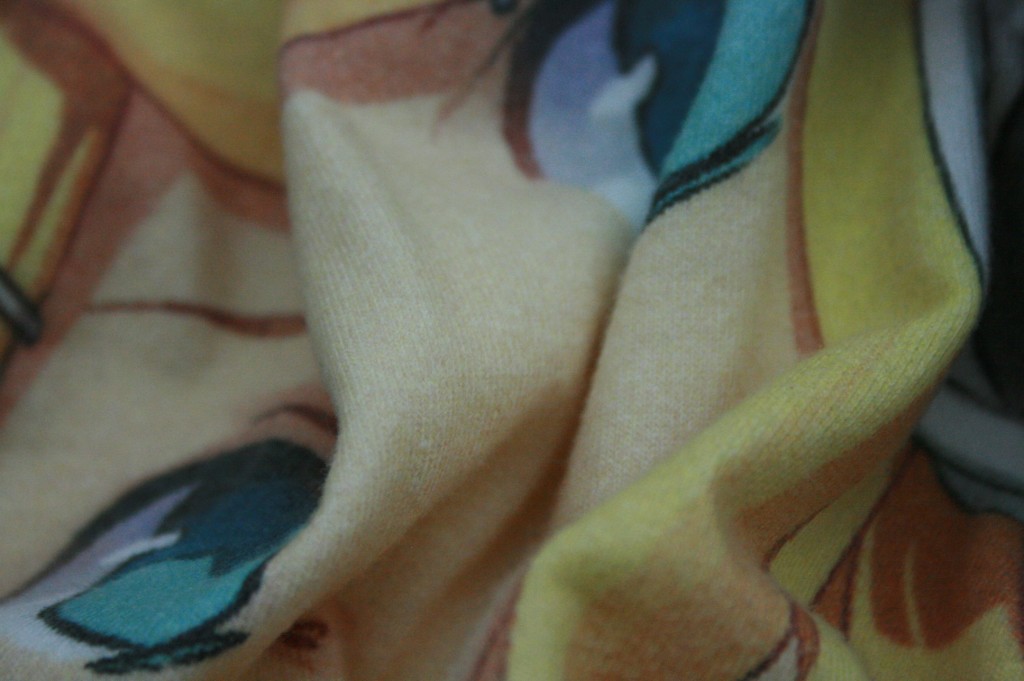 More details on the print. Note that some of the lines are pixellated as shown above. That is one flaw I can find on the printing. The colours look great anyways, and it's flexible like any other full graphic tees. It's also quite durable. I have washed this few times and it still looks really good. I must say it's pretty hard to have a good yellow shirt and I have one in this.
(T-shirt store page: 鏡音リン レン アペンド フルグラフィック Tシャツ)