Here's another T-shirt that I like to wear. The shirt is big and the design is pretty cute. It features Alicia Florence (アリシア フローレンス) from the anime ARIA (アリア).
The design is nice. It's not attention-seeking and I like the creature(?) there. It has some Engrish though but since the T-shirt was made in Japan, I'm not really bothered with it.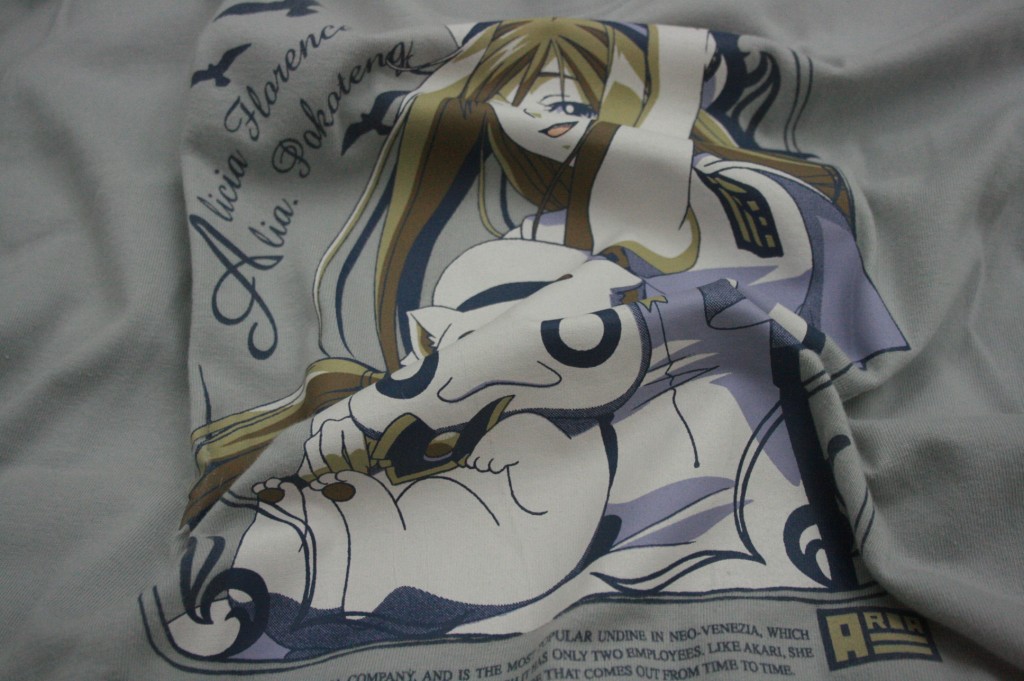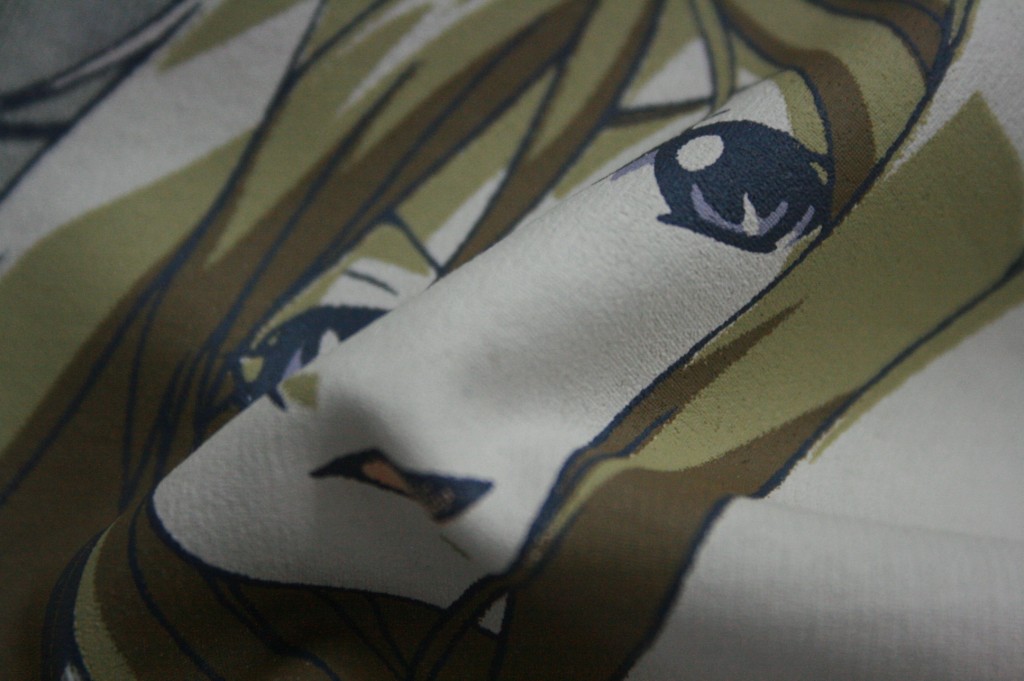 More close up on the print. The print is a little bit thick but it's big enough for my tastes. It is quite flexible as well for a print that thick. Also it is pretty durable. I have washed this quite a lot of times and the shirt is still in great condition.
Another great thing is that the shirt is really baggy, a little bit bigger than any other usual old COSPA XL, which makes it really comfortable. I love to wear this around at home or sleep because of the size.
(T-shirt store page: アリア アリシア Tシャツ)