This is a full graphic double sided T-shirt that is not manufactured by COSPA. It is a little bit different actually. COSPA T-shirts' body usually has no stitches along the sides, but this one has. And the print is repetitive (ex. both arms has the same pattern).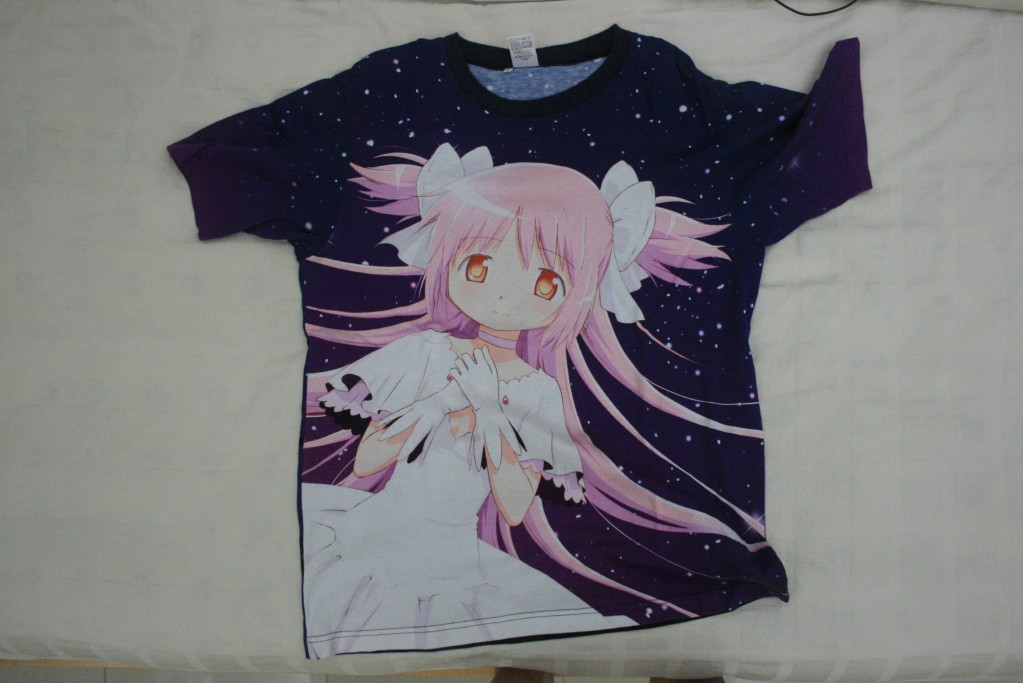 Here's the back print.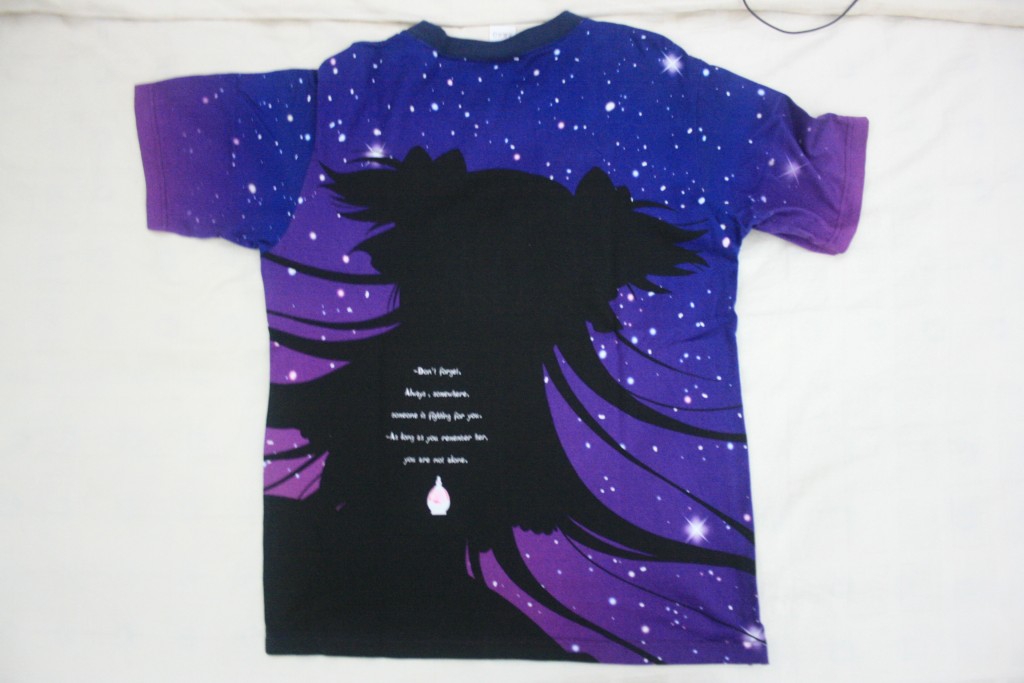 But all in all, the design is quite nice. It's quite pinkish for me to wear around, so I usually just wear this to sleep. But the T-shirt is really comfortable.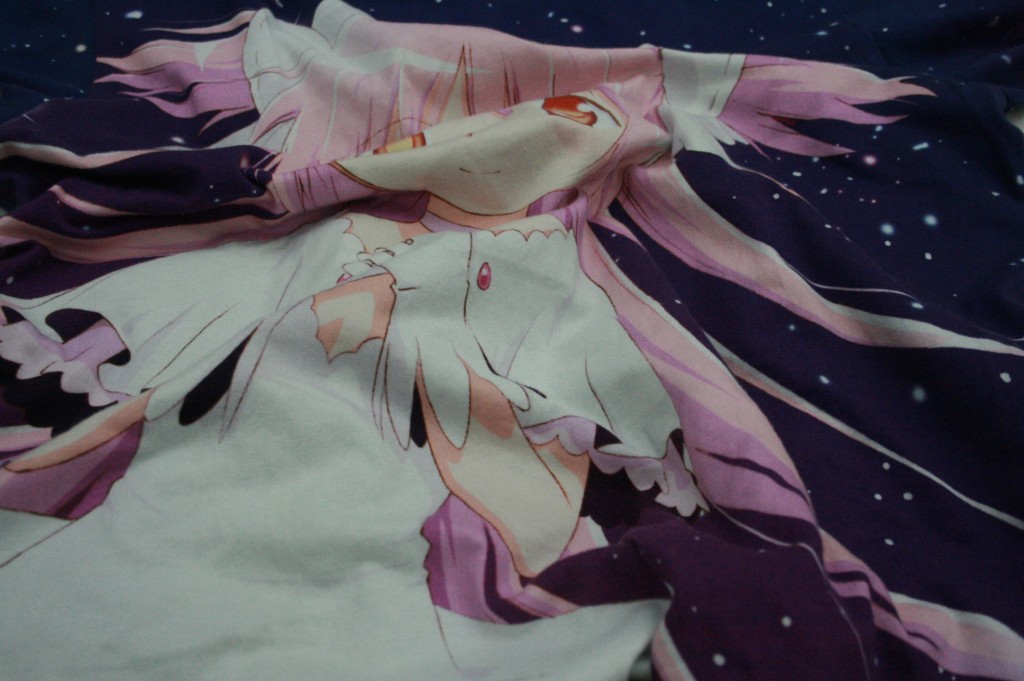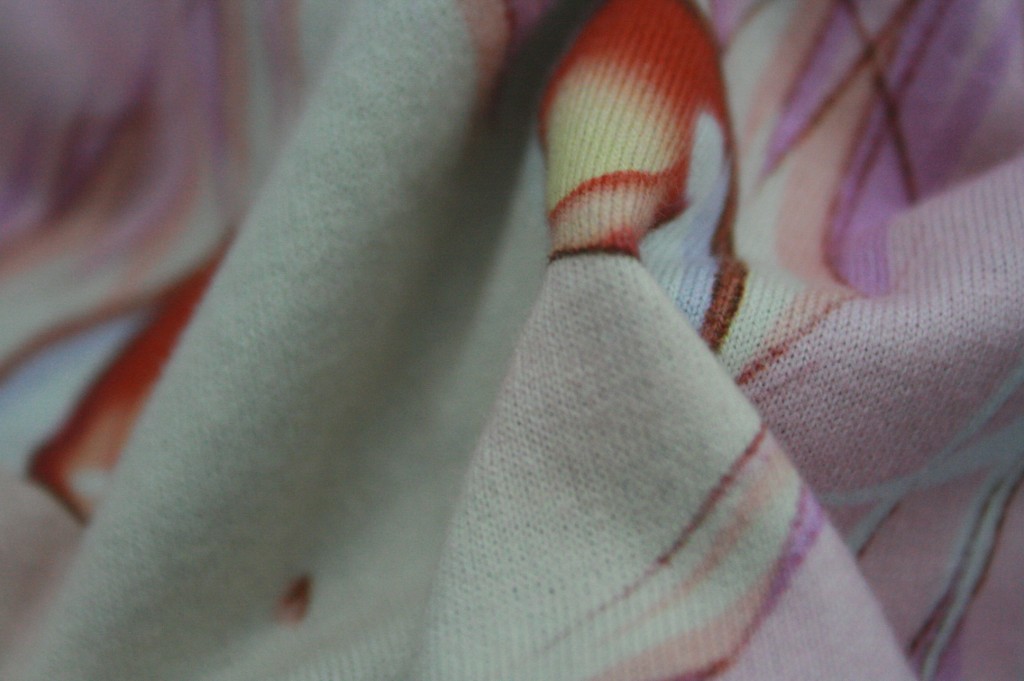 More detailed pictures on the print. Like any other COSPA full graphic tees, this one also has very flexible (and comfortable) print. What I like more about it is that the print is very durable. It didn't fade at all after several washes. The only downside is the stitch on the sides. The shirt can't be stretched as much as other COSPA T-shirts. But it's still a really good buy.
(T-shirt store page: 魔法少女まどか☆マギカ フルカラーTシャツ)