Here's another post about T-shirt from the series To Heart. This one is actually quite an old release. It still uses the old sizing, which I like better.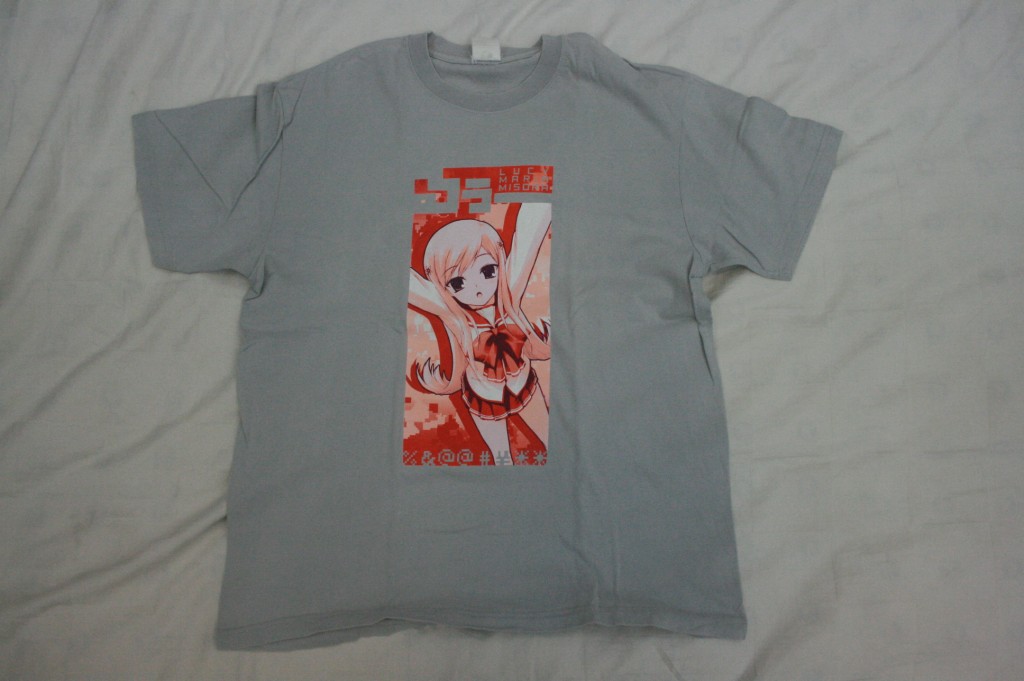 The design is pretty cute. It's a little bit pinkish but not too girly. The print looks a bit small but when it's worn, it actually is quite big. Perhaps the length made it look bigger.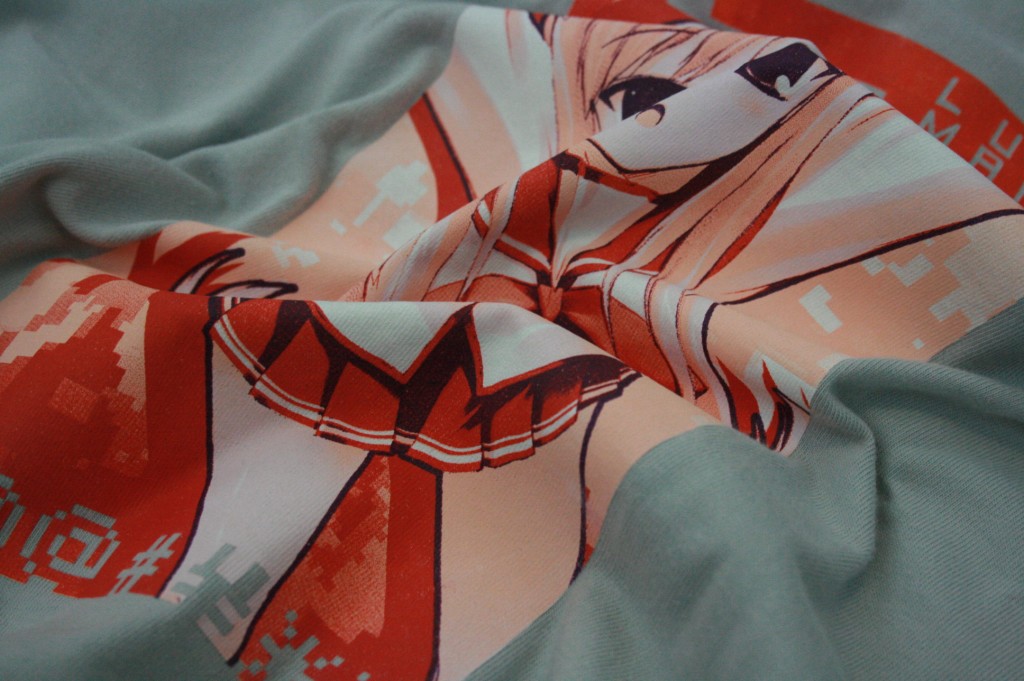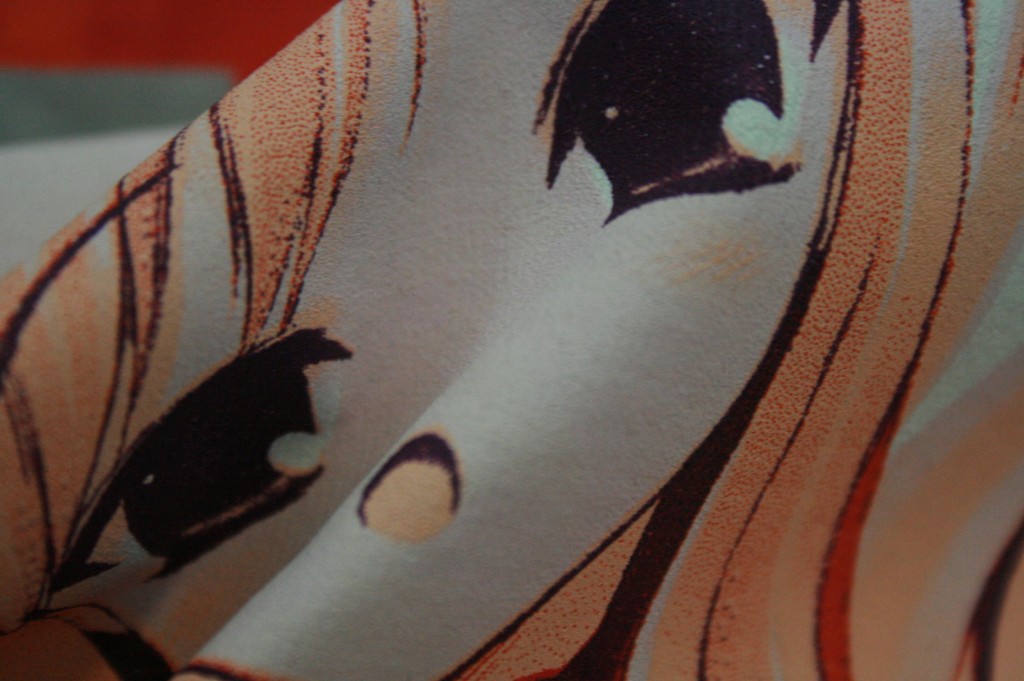 More details on the print. The print is actually quite tough. However it's not hot when worn. It is also quite durable, as it can withstand quite a lot of washes. The quality is somewhat similar to this shirt or this shirt. Quite thick but quite flexible as well. So all in all it's a good shirt to have.
(T-shirt store page: ToHeart2 ルーシー マリア ミソラ Tシャツ)