I thought sometimes I posted something about general things in life. Several days ago was my 5th month anniversary with my girlfriend. So we exchange gifts.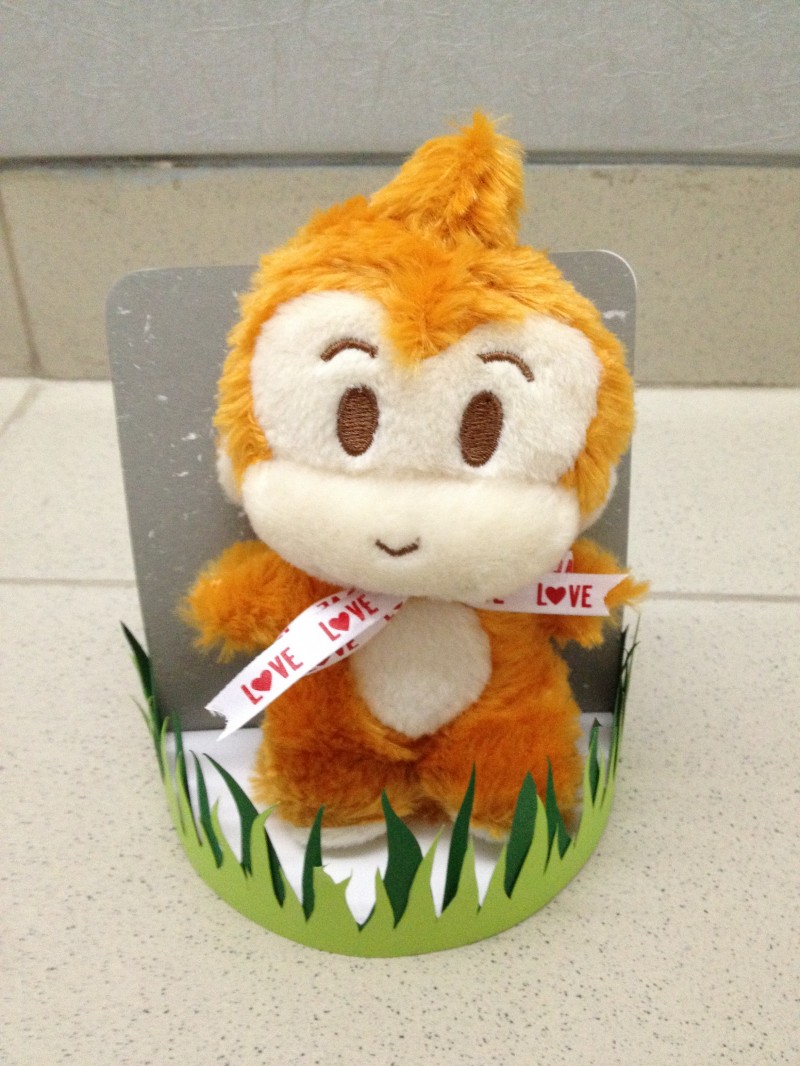 This is what I got from her. A monkey doll. It's really cute and fluffy. All the others (the grass and the backdrop) are hand-made and it is really nice. I think it's very creative and well thought. So I'm very happy about it.
In return, this is what I give her.
A tofu doll from Otaku House in Singapore. They actually have some colours but too bad the only colour left was this one. But it's still cute so it wouldn't hurt to get one (and one for myself too).