This is another T-shirt that I really like. The design and quality is similar to this Yotsuiro Passionato T-shirt. I'm not sure what anime/game this is, but it looks pretty cute and I like it.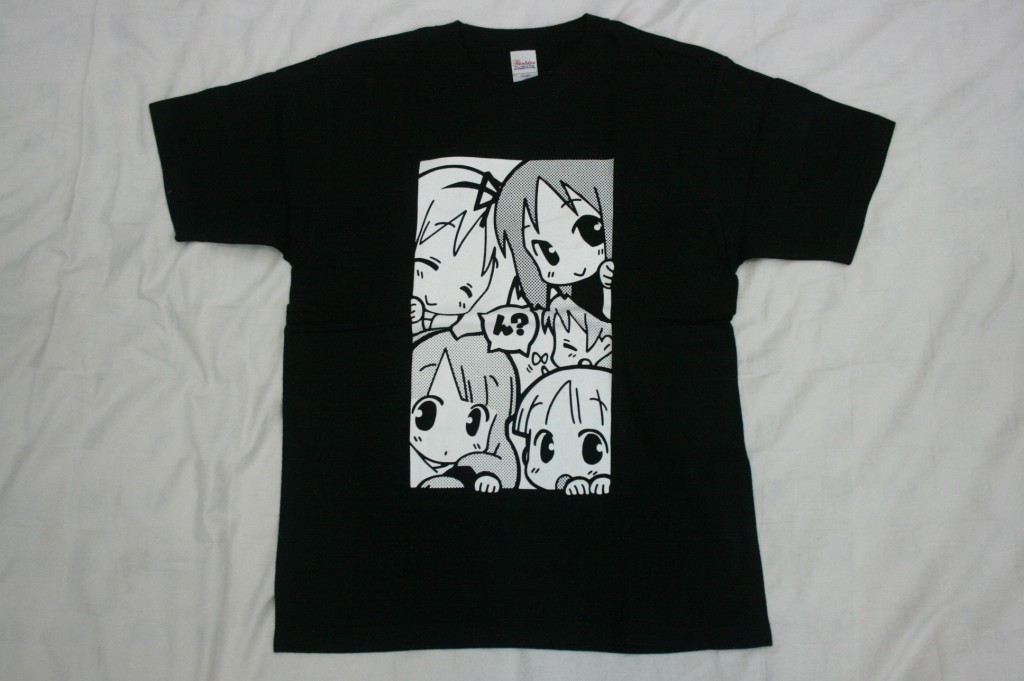 First of all, I have to say I love the design. All the characters look very cute in their super deformed form. The print is also big enough for my tastes. It is only available in free size (men's L) and follows COSPA's old cutting. So it's actually quite big. It is illustrated by ☆画野朗.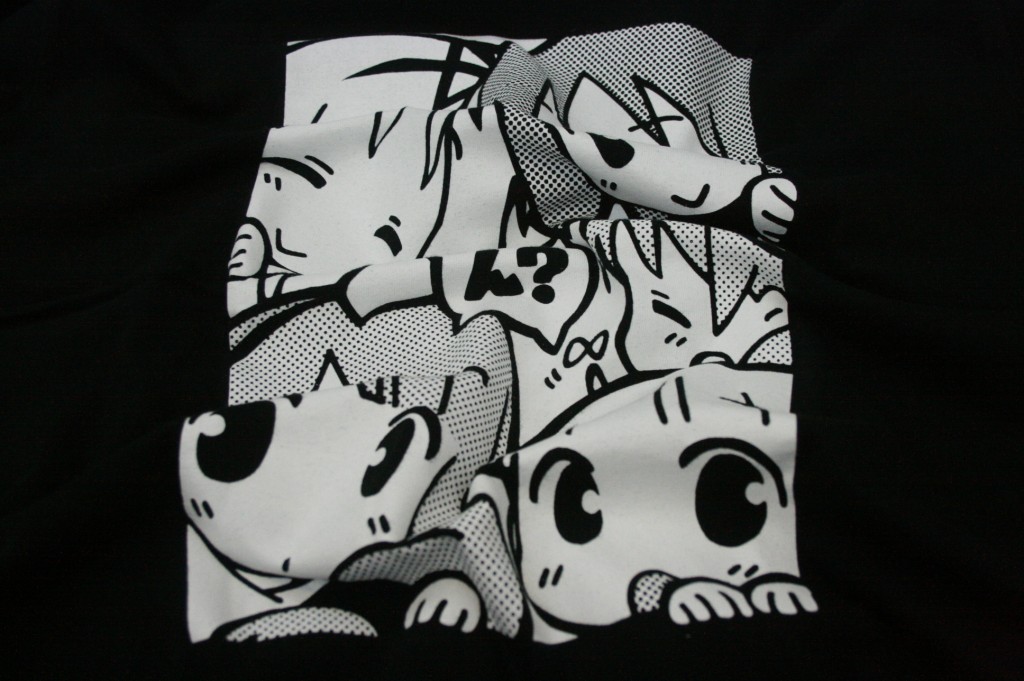 More details on the print. It is very stretchable. So it's comfortable to wear. Plus the printing is not too thick so it does not feel hot when the shirt is worn. The shirt is also very durable. I have washed this quite a lot and it still in great condition. Along with some of the other shirts I have posted, this one is also one of my very favourites.
(T-shirt store page: CUFFS Garden 描き下ろし Tシャツ)