Today's T-shirt post will be a double post after some while. It is about T-shirts from Wild Arms the Vth Vanguard. Both T-shirts are produced originally by Media.Vision. The first one is the one featuring most of the characters.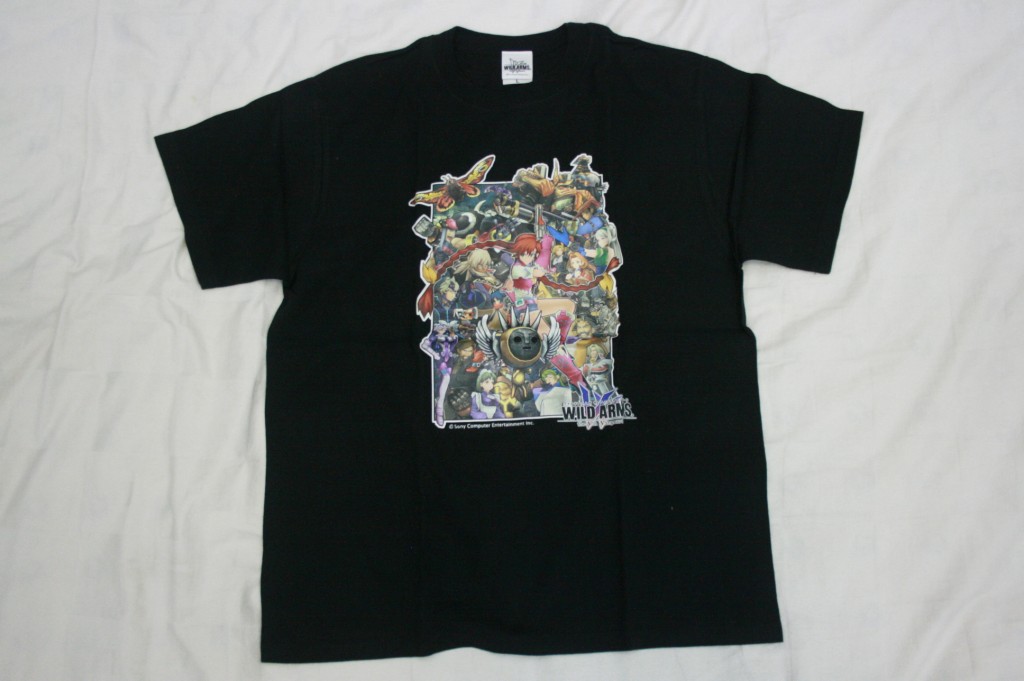 As evidenced in some of my previous posts, I like T-shirts with a lot of characters in it. I even printed my arts in a T-shirt that exhibits a lot of characters. So this one of the type of designs that I really like.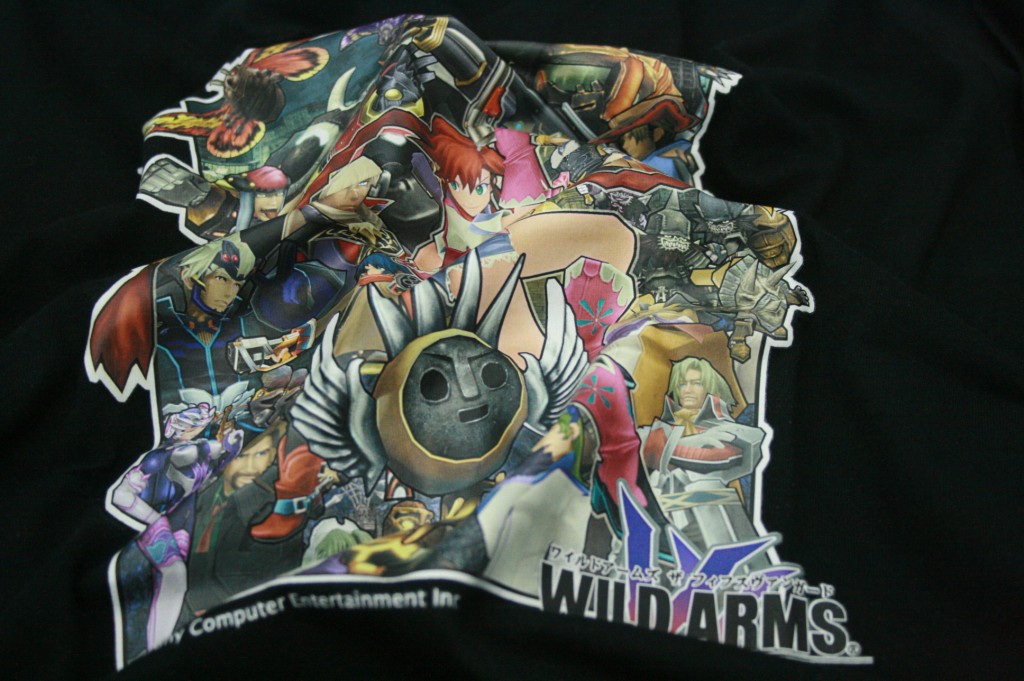 More close up on the print. The print is quite strong for an iron-on. I have washed this several times and there are no cracks on the print. It is quite flexible as well for an iron-on. The only thing to watch out is while ironing. Careless ironing will leave smears on the shirt.
Up next is the Trigger Rondo T-shirt.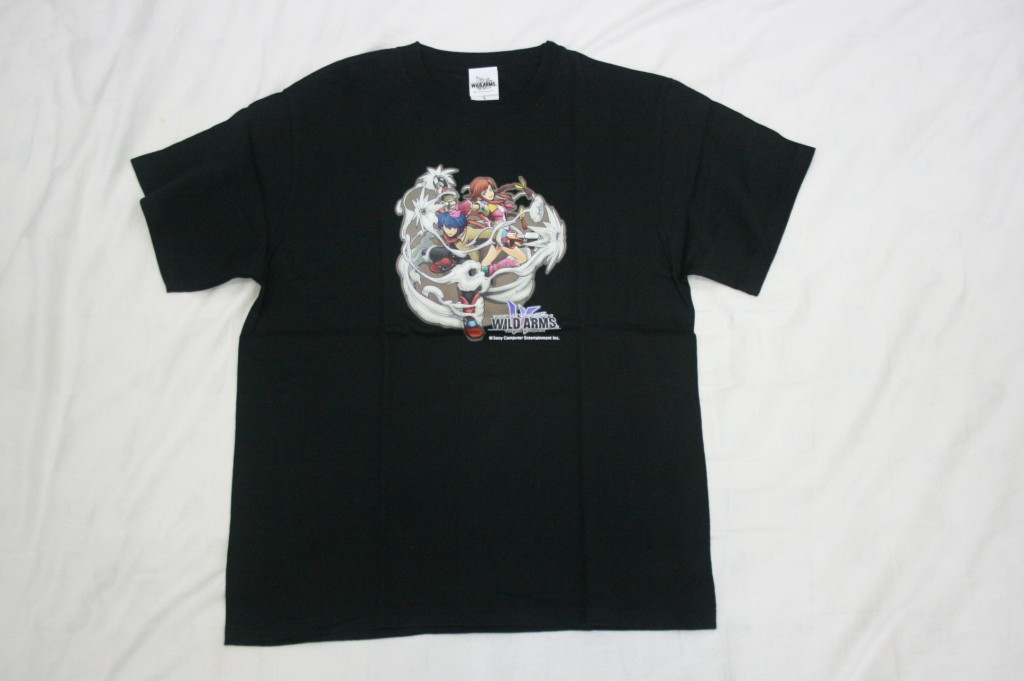 I did not like this one as much as the other one, because the T-shirt design is much smaller compared to the other one. Actually the design is good to be honest. Just that it leaves so much blank black space throughout the shirt.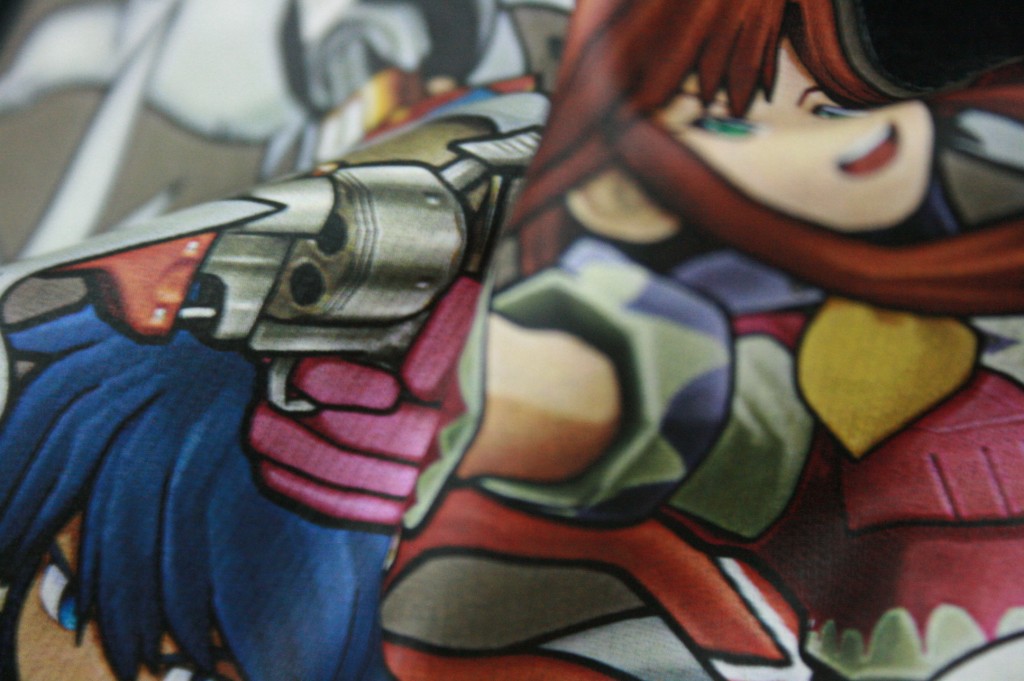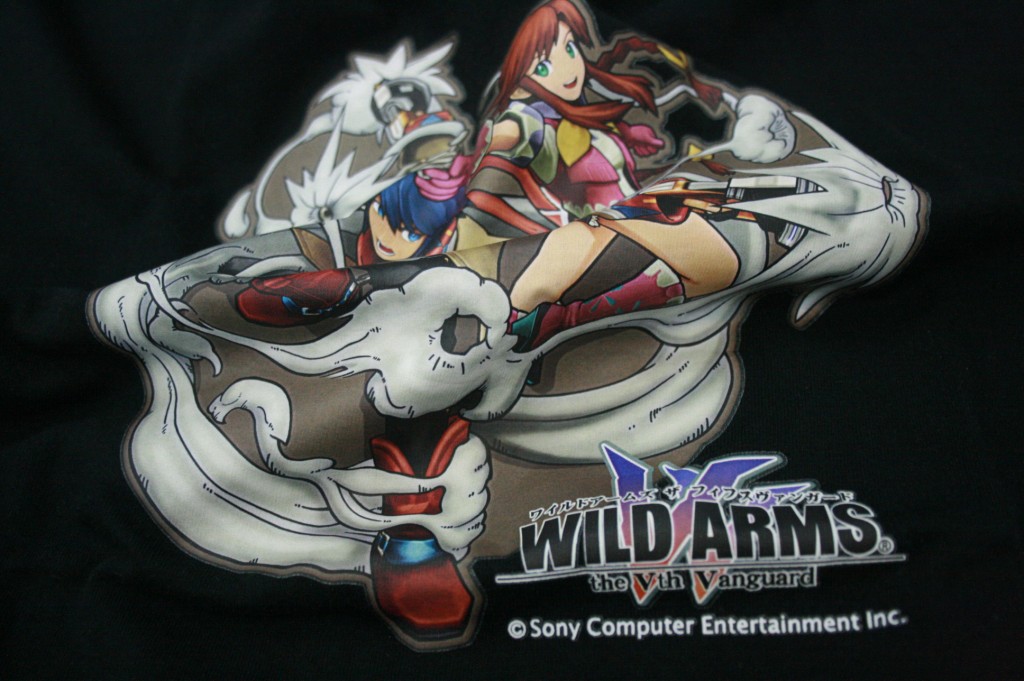 More details on the print. The quality is very similar to the other one. It is to be expected since it was manufactured by the same company.
Both T-shirts also have really nice fabric. It is soft but a little bit thick, much like the old COSPA T-shirts. There are only two sizes available, M and L. I'd love to have an XL though, just because it is soft and comfy.
(T-shirt store page: ワイルドアームズ WILD ARMS the Vth Vanguard ソル・ニゲルとその他大勢 Tシャツ)