This is one of my T-shirt that I also really love. Like some other T-shirts, I hunted this T-shirt down for around a year, hoping for it to appear at Yahoo! Auctions in a decent price.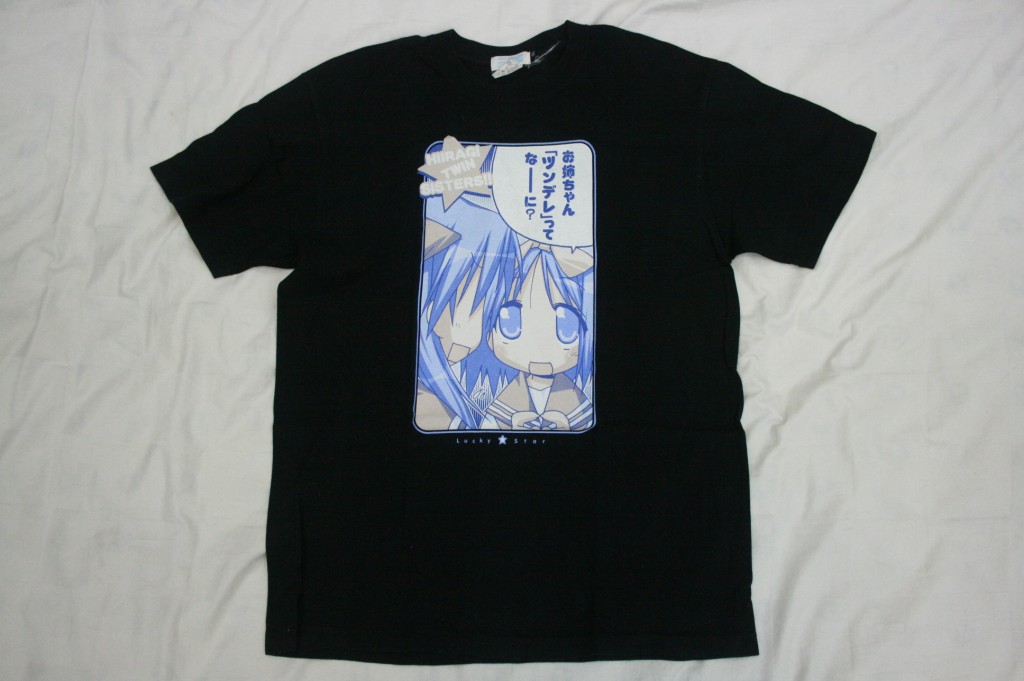 I love the design. I think it's really cute and the colours represent the real characters as well. The print is also big enough for my tastes, which is another good point why I love this T-shirt.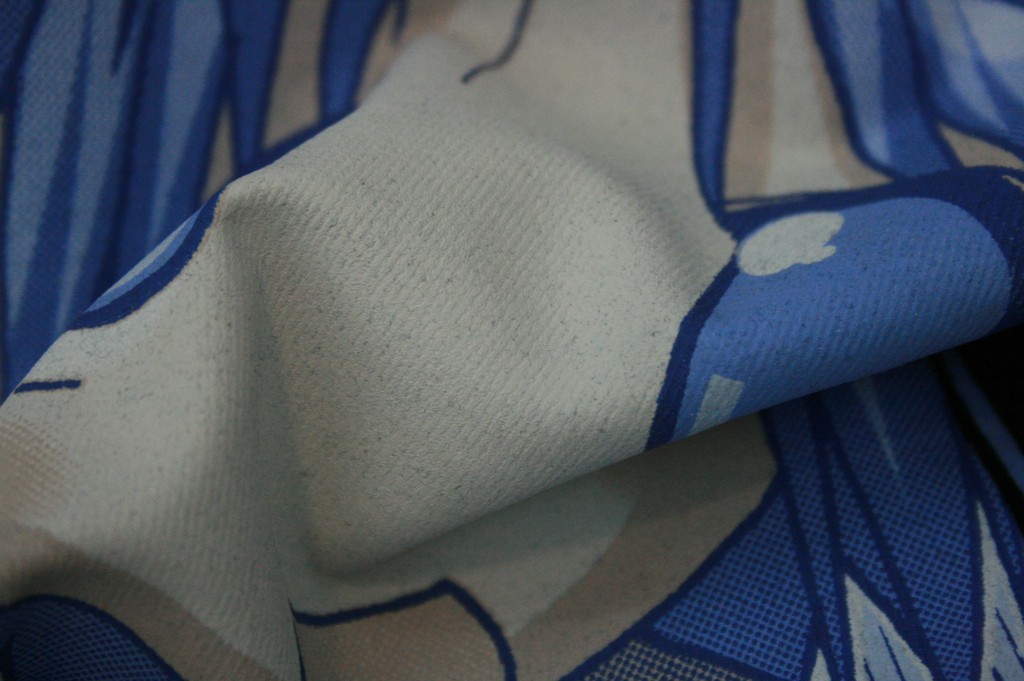 More details on the print. The print is a little bit thick. But it is still somewhat flexible. However, I am a little afraid to wear this one too much. I have two of this T-shirt. Several washes made the T-shirt crack and hardened the print. Pictured above is the other one that I bought only for collecting purposes. But the other one has quite a lot of cracks.
(T-shirt store page: らき☆すた つかさ&かがみ Tシャツ)