This is another T-shirt that I got from Comiket and another one out of my most favourited T-shirt. If I remember correctly, it was from Comiket 78 and manufactured by RONDO ROBE. It features a four-panel manga from To Aru Kagaku no Railgun/A Certain Specific Railgun (とある科学の超電磁砲), which they spin-offed it into To Aru Komike no Railgun (とあるコミケの超電磁砲).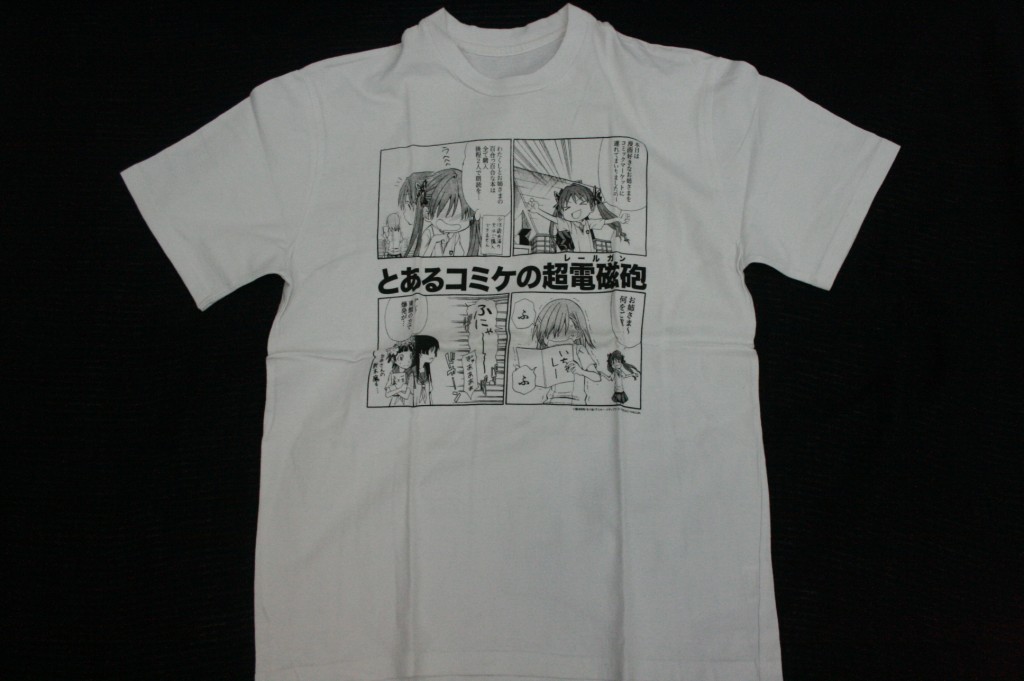 The shirt itself is pretty simple but nice. It really looks manga-ish. Although I cannot understand what the story is, but it's still really cute to have a manga printed on a shirt.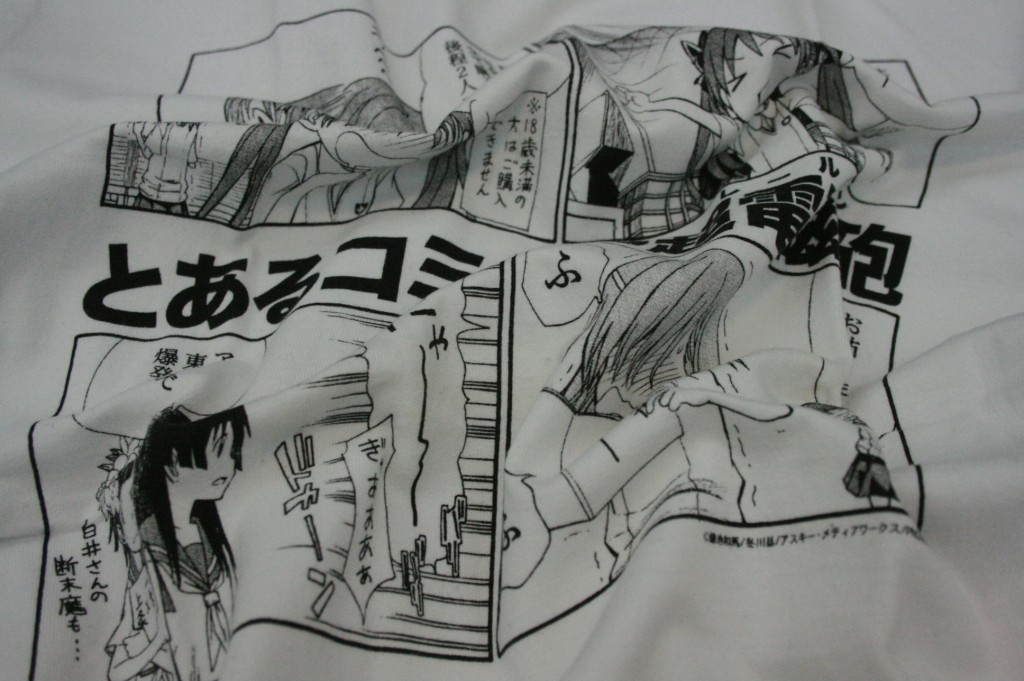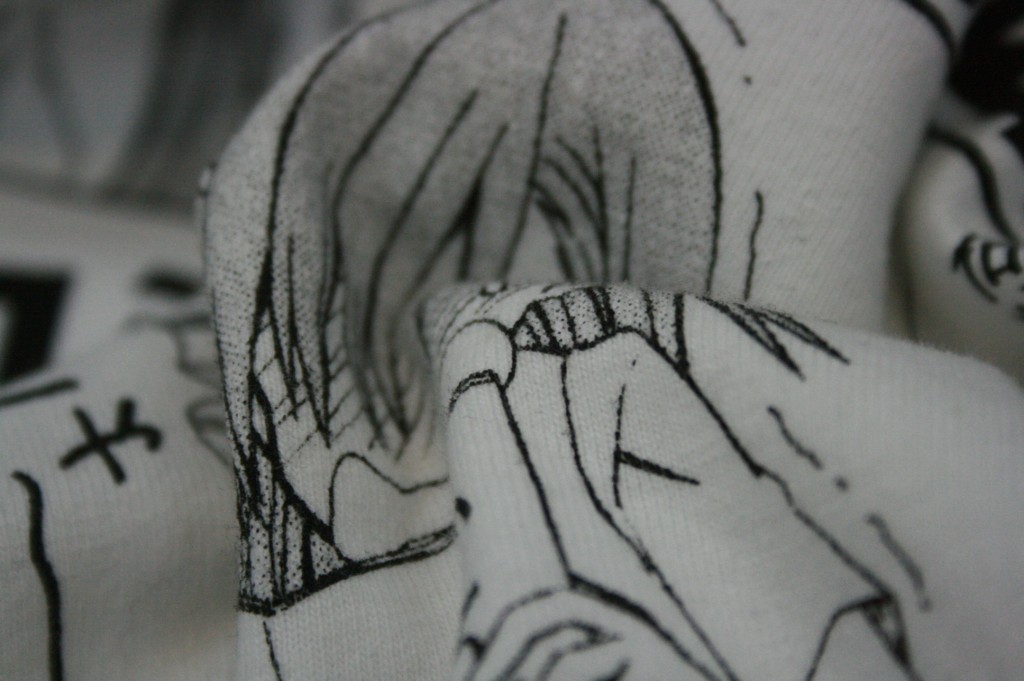 More details on the print. The design is printed directly into the shirt, so it allows for maximum flexibility. Plus it is durable as well. I washed this a lot of times and the print is still in good condition. However, the white fabric tend to get yellow-ish as it was washed several times.
Another downside about the fabric is that it is not that comfortable to wear, pretty much like this Touhou shirt. Therefore, it is also likely that I won't wear this one too much, so that it can stay in good condition for a long time. However, I already had two pieces of this shirt, because it is one of the rare finds from that Comiket and this is one of the unique designs that I really like.