Continuing with the full graphic T-shirt posts, this time it will be the first ever full graphic tee ever released by COSPA.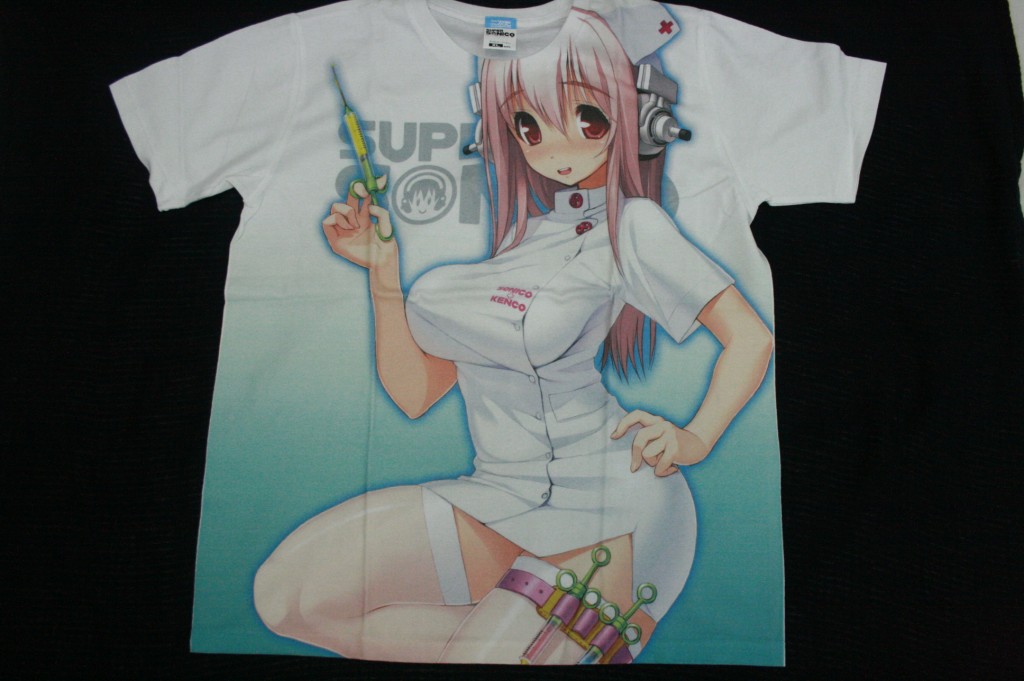 The design is very simple, but I like it because it is full colour. Later COSPA full graphic tees has white background so I am a little disappointed with that. But anyways, the colours are really nice. And being the first ever colourful tee from COSPA, I immediately liked this T-shirt. Only the price was a little shocking at first.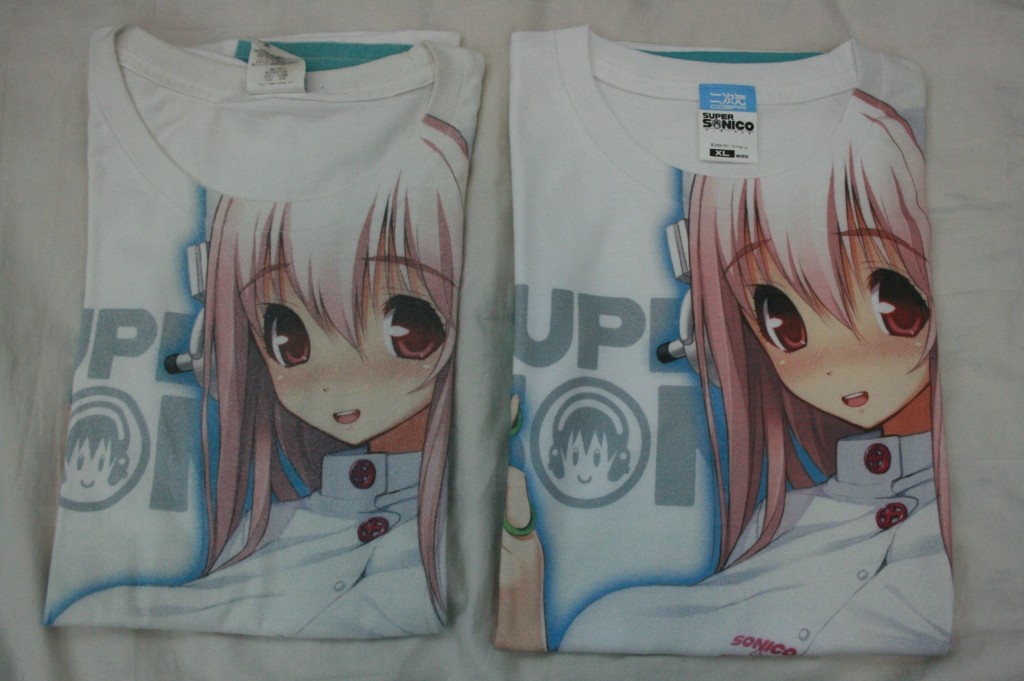 Because it is the first ever full graphic T-shirt, I wear it very often.  Once it was dried out, I wear it again. So the T-shirt becomes duller. That's why I get another one. Above photo shows the comparison between the older and the newer T-shirt. I keep the newer one for collection purposes only.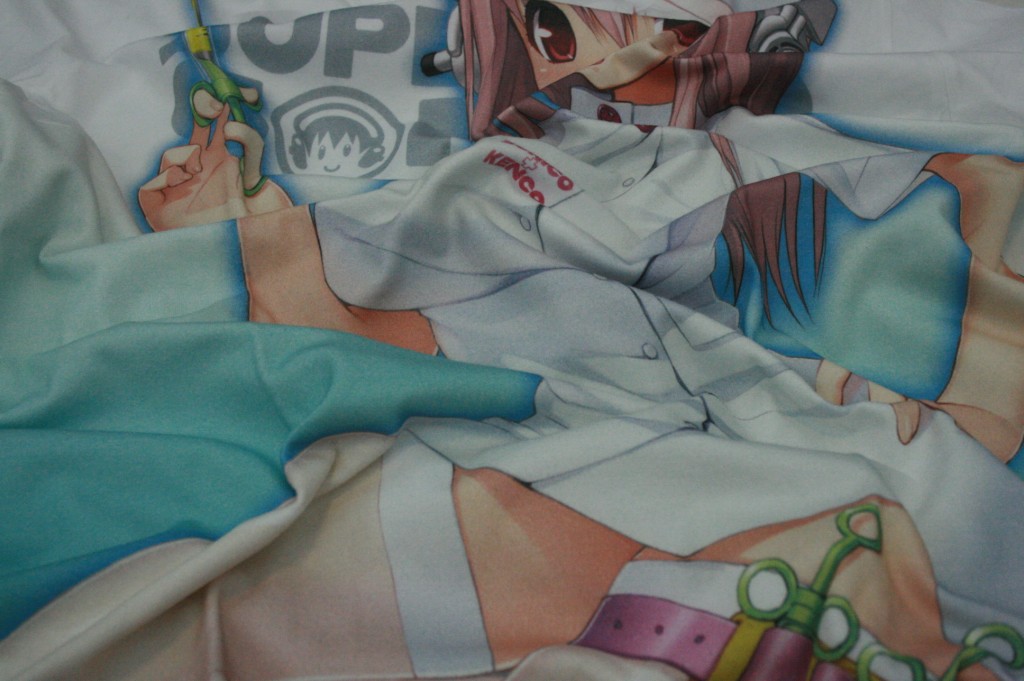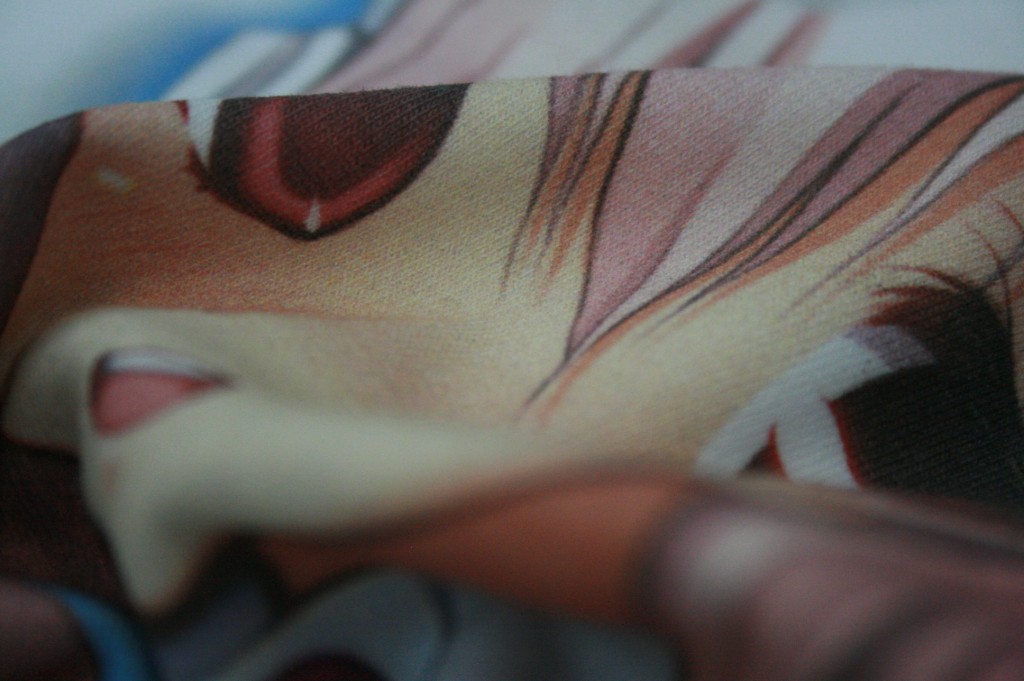 More details on the print. As you can see, like the other full graphic tees, the printing is really nice, sharp, and very detailed. It is directly printed, which makes the print very flexible. Newer COSPA tees are also thinner (but have smaller cuts), making this T-shirt very comfortable to wear. Which is also another reason I wear this one around a lot. However, expect the colours to fade a little after the first few washes, and expect more fading (like mine) if it's worn too much.
(T-shirt store page: すーぱーそに子 フルグラフィック Tシャツ)