Along with these two, this T-shirt is also the very first few full graphic T-shirt manufactured by COSPA. I was really excited while waiting for the T-shirts to arrive at that time, because I only had the Sonico one in my possession. This T-shirt features Menma (めんま)/Meiko Honma (本間 芽衣子) from Anohana: The Flower We Saw That Day (あの日見た花の名前を僕達はまだ知らない。/Ano Hi Mita Hana no Namae o Bokutachi wa Mada Shiranai.)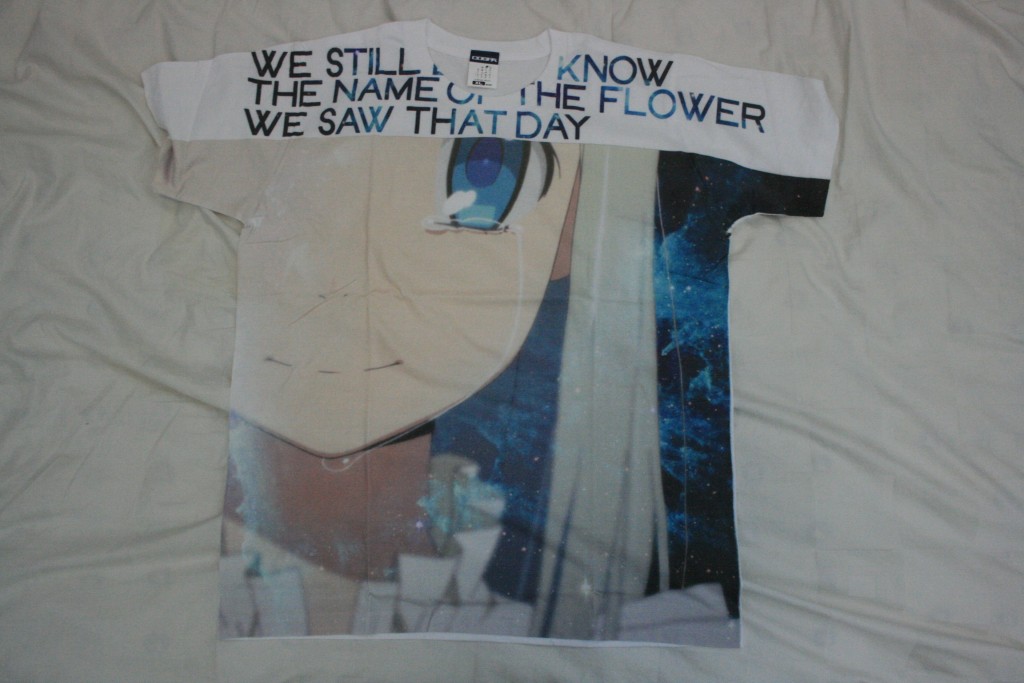 Well the design is very nice. Again I love full-coloured full graphic tees, instead of one big full colour character sporting a white or monotonous background. Plus the space background is also really good looking. Another plus point here is that the character's face is really big – which is something different than any other COSPA T-shirts.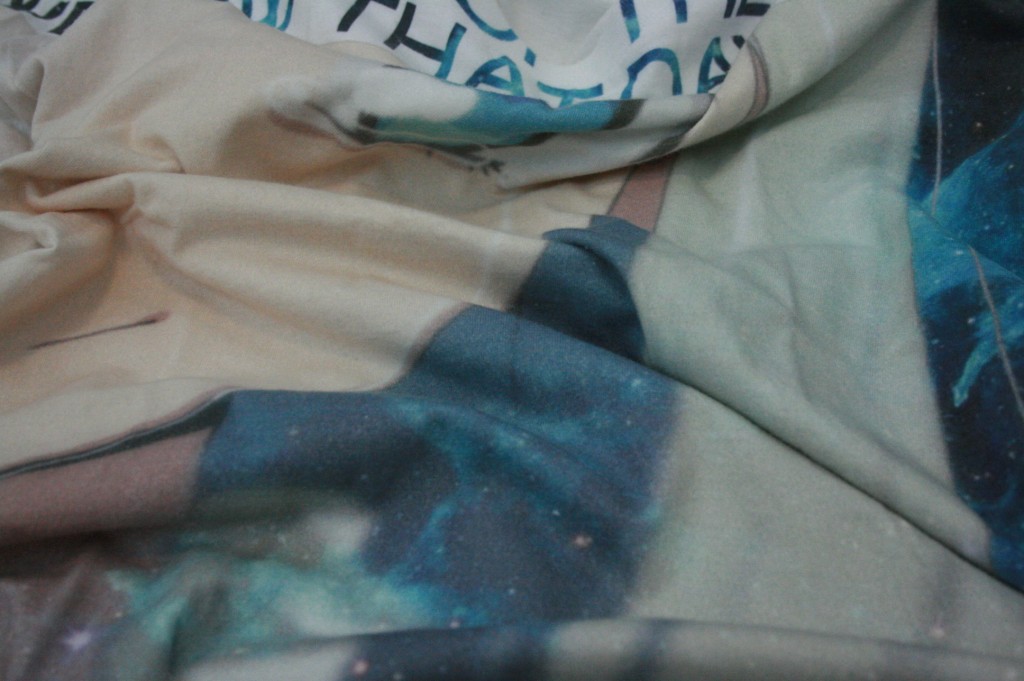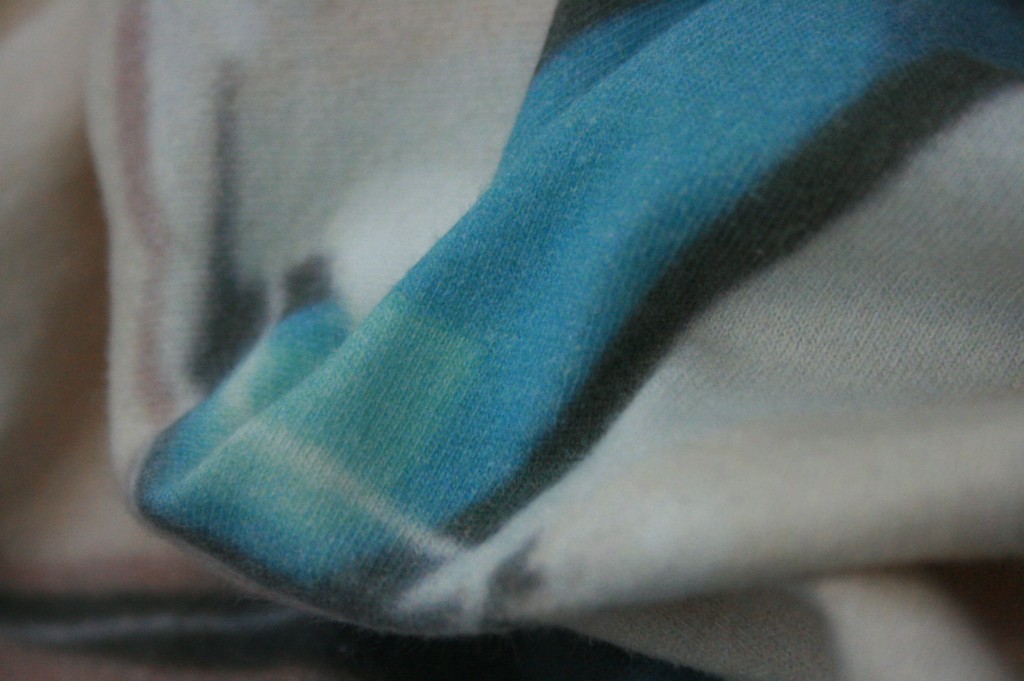 More details on the print. The printing is really nice. Much better than the Sonico T-shirt I must say. I have worn this quite a lot of times as well and the colours still hold quite nicely. Perhaps only the black parts of the space background fade a little bit, but that's pretty much it. Price tag is expensive but the quality is there, so I think I'm quite okay with it.
(T-shirt store page: あの日見た花の名前を僕達はまだ知らない めんまフルグラフィックTシャツ)