As hinted in my previous posts, I am missing one T-shirt of the Hito-Yume series. This is the last T-shirt, featuring Hata Seika (秦 聖果). I managed to found this on Yahoo! Auction several weeks ago and bought it for cheap.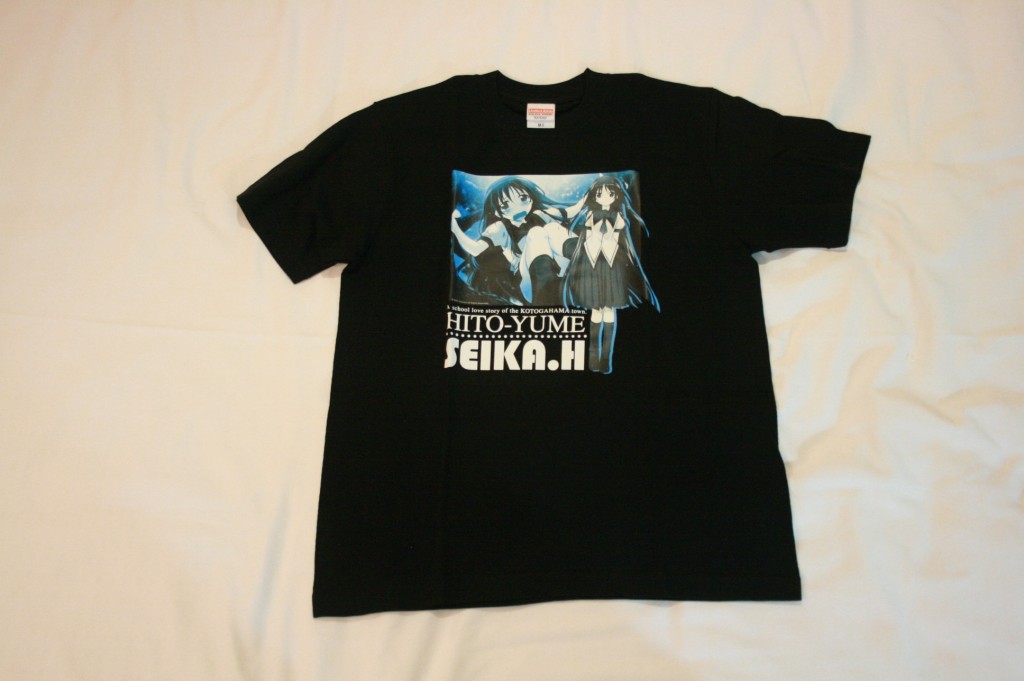 The design is pretty similar to the other Hito-Yume series. I initially thought the colour for the image would be red, but looks like they count Mizuki as purple (I thought it was blue). Anyways, I'm very happy to have completed the set. Although this one comes in a smaller size, M, compared to the others (3 Ls and 1 XL).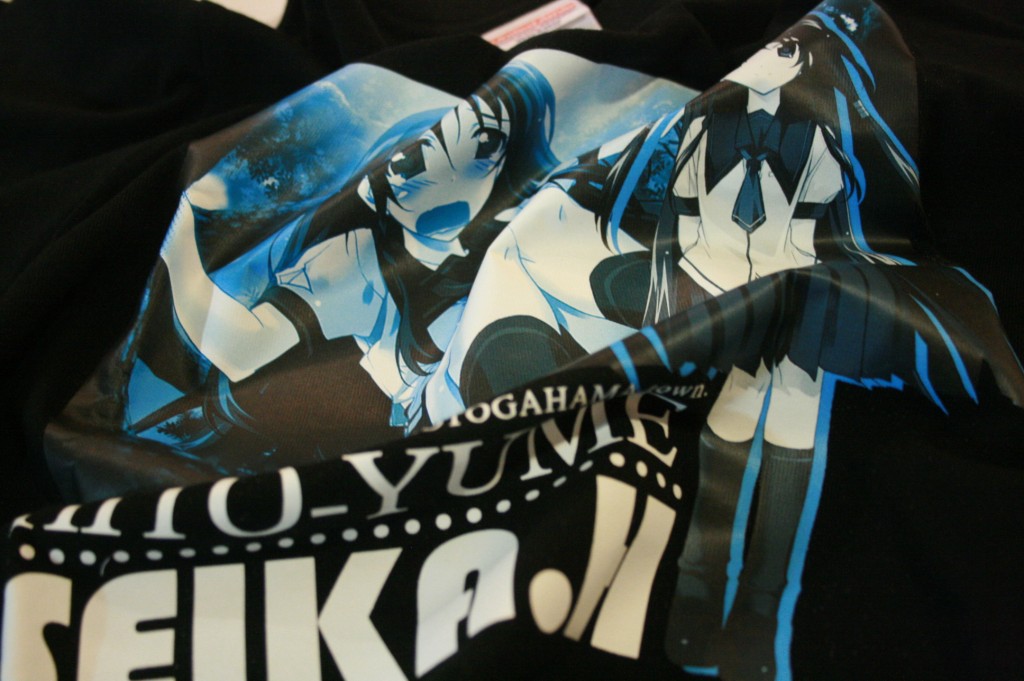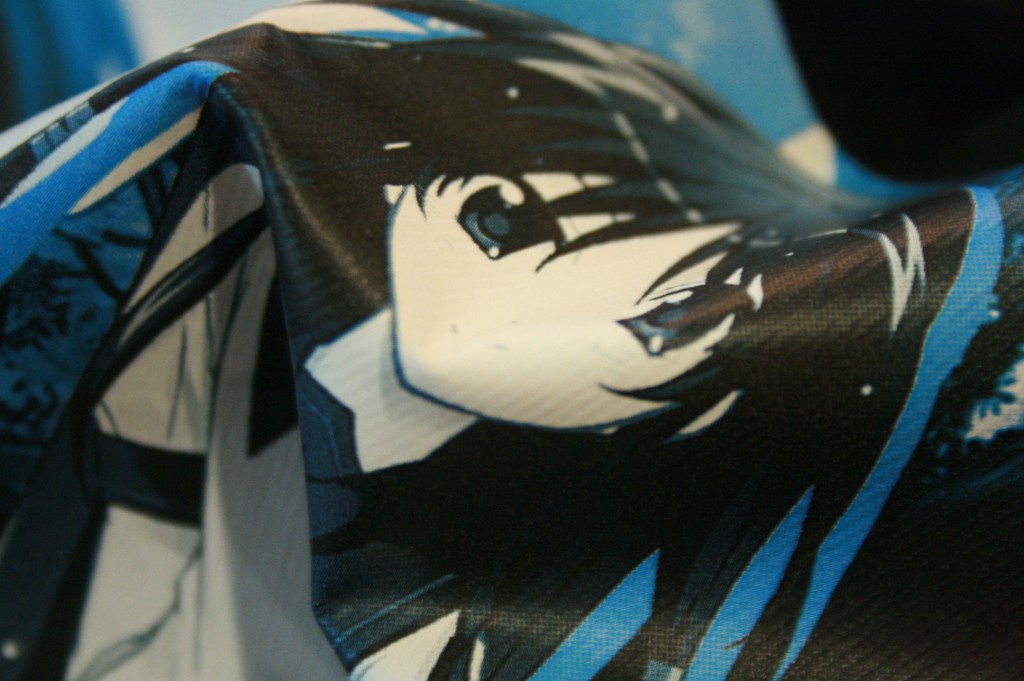 Close up on the print. This T-shirt is one of my latest loots, so it's still in its best condition. As you can see, if you compare this to the other Hito-Yume T-shirt pictures in my other posts, the print really is durable. It did not crack or peel off. It is not as flexible as the others, but that is expected because of the iron-on print.
Anyways, that means this will be the last post about Hito-Yume T-shirt.