Here's one T-shirt that I really love. Like some of the others I have already posted, I tend to get two pieces of this design, just because to have a spare one for collection purposes. Like some others too, I really love this one just because it has a lot of characters in it.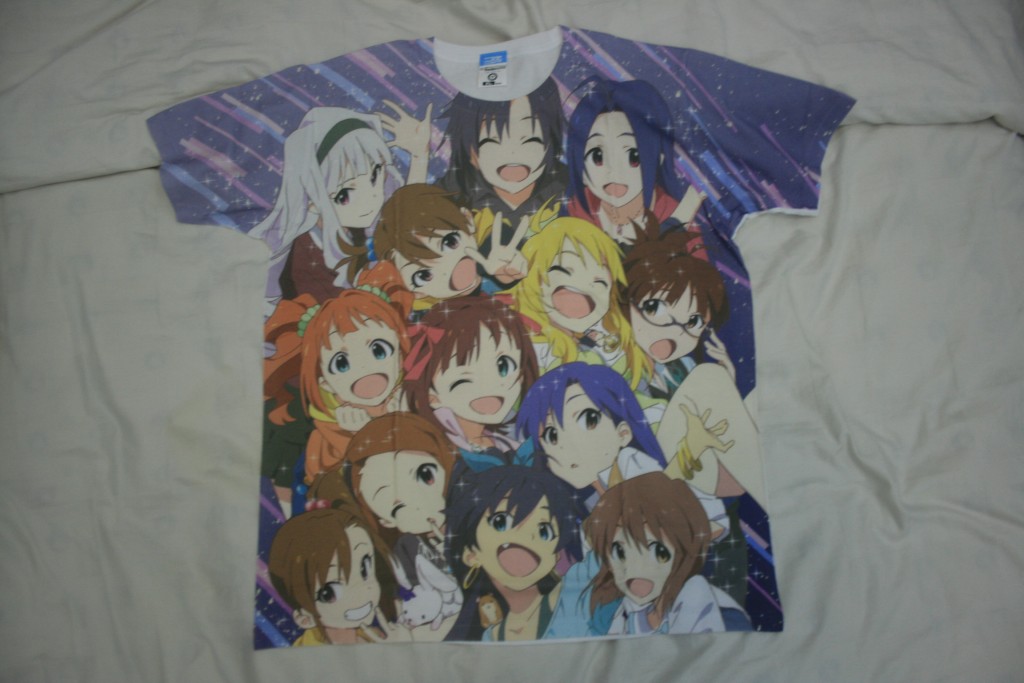 The design is really cute. I love how the characters are stacked on top of each other. And they are really cheerful too. The colours are amazing. I usually don't buy purple that much, but this one is really nice. Too bad the back side is white.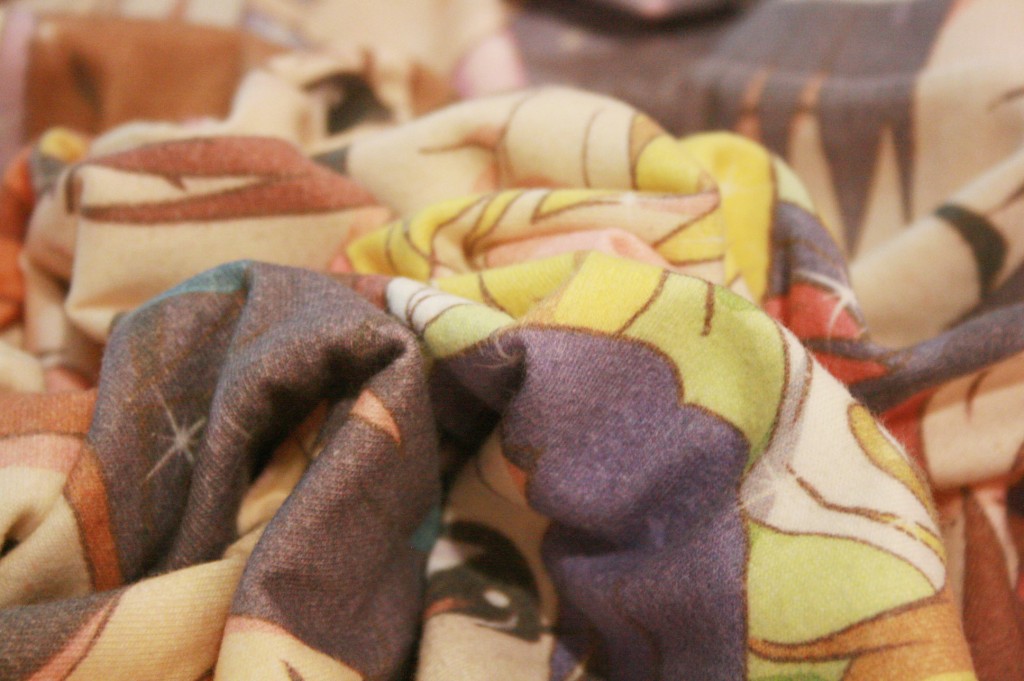 More details on the print. Apologies for the difference, because these two pictures are taken under yellow light. The printing, like any other full graphic T-shirt, is really nice. It is very flexible and does not have any print feel when worn, which makes this T-shirt really comfortable to be worn around. The durability is also quite good. It fades a little after the first wash, and sometimes it leaves really little white spots because some part of the fabric fell off.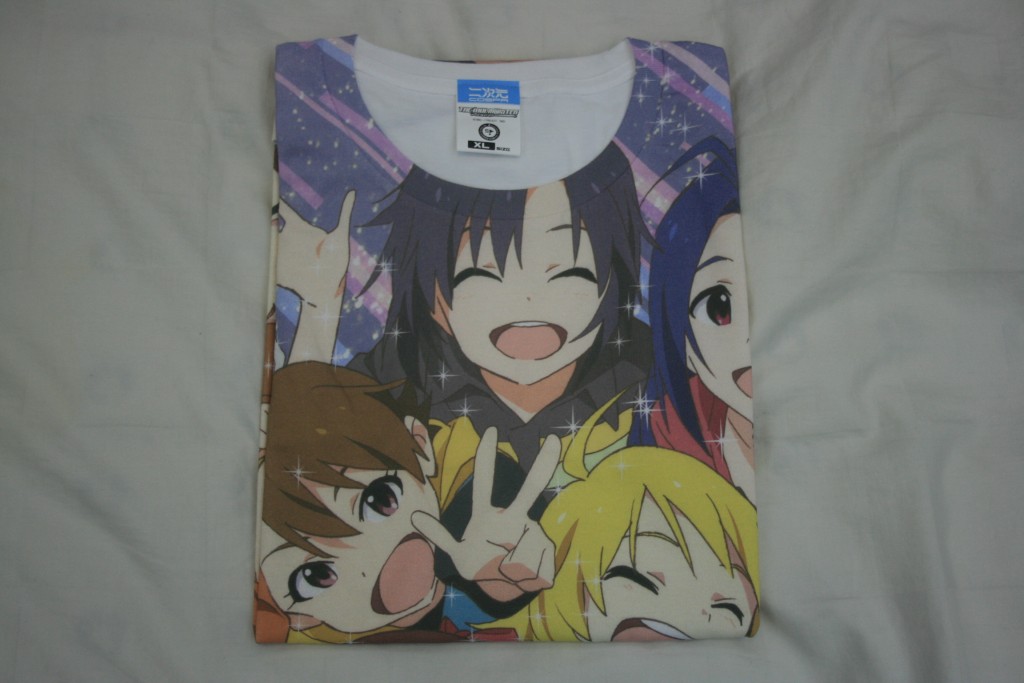 The T-shirt while it was newly opened. Though now I had this for almost a year already. Anyways, this one is a really nice to have around. It is one of my very favourites. Rumours that at some point they sold these at Lawsons too, but I'm not very sure of that.
(T-shirt store page: アイドルマスター フルグラフィック Tシャツ)