Continuing from some of my recent posts, this is another T-shirt that is from my most recent loots. I specially shipped the package to my hotel in Japan just to minimise the cost. They actually deliver it on time. I'm very happy with the service.
Anyways, talking about the shirt, this is something that I missed in new COSPA T-shirts. Centre prints with some colours. Although this one only has different shades of blue, but it definitely is a breath of fresh air, because there are not much new COSPA T-shirts that has this type of design. Or if it does, the design did not really fit my tastes.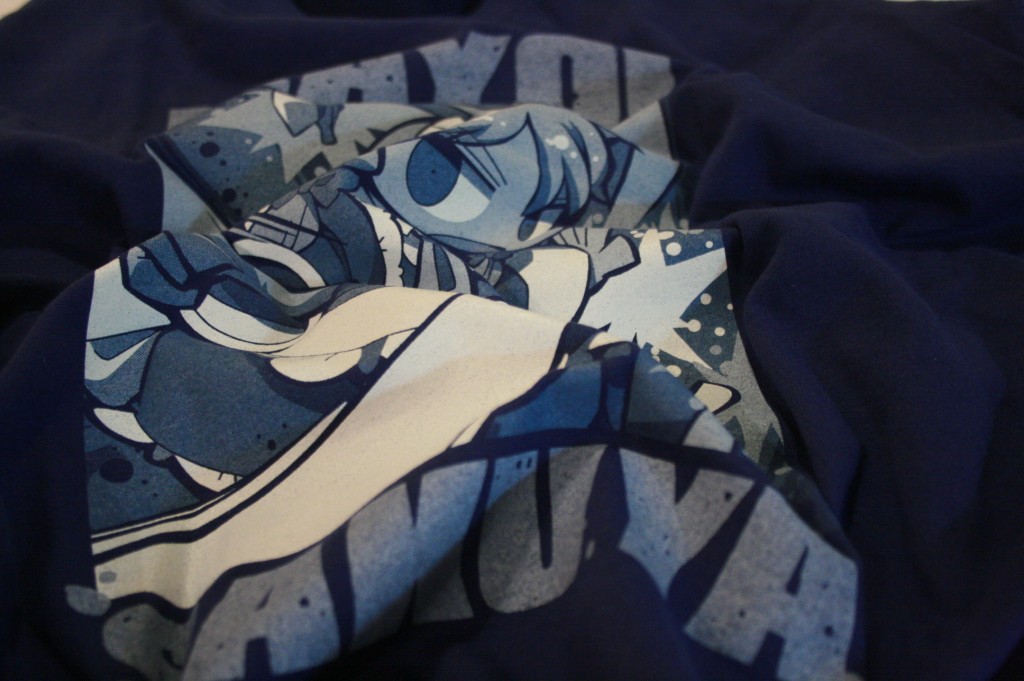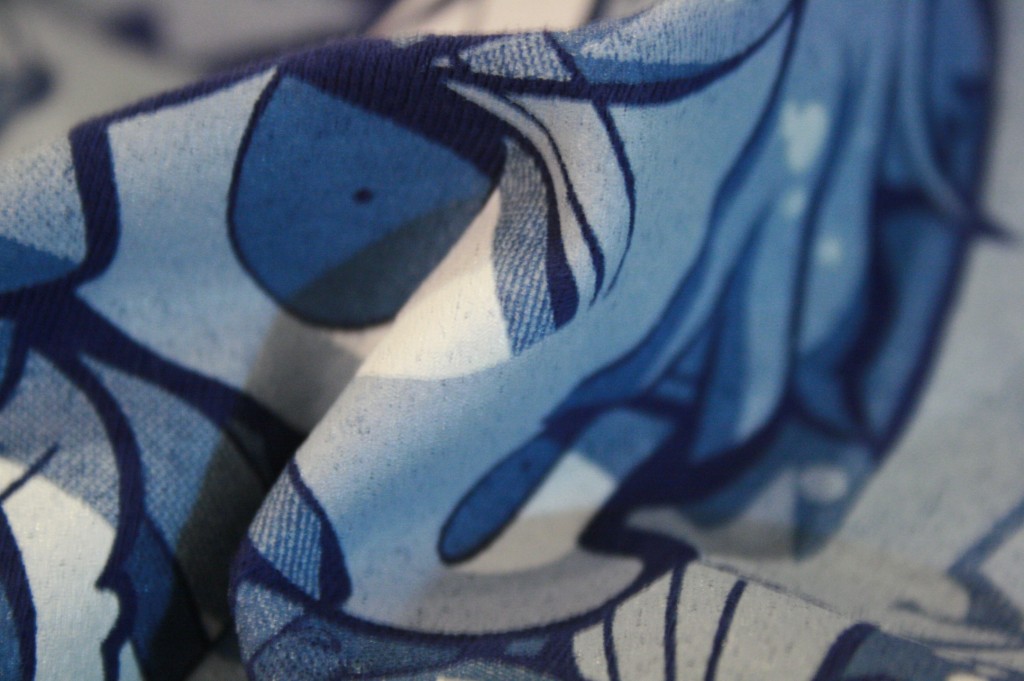 More details on the print. Contrary to the older COSPA T-shirts, this one has thinner print, which is good. It is not hot when worn, as compared to several older COSPA T-shirts which has thick prints. The print is flexible as well. Not sure about the durability since I have just worn this one once – hence only goes to the washer once. Hopefully it will not crack too much.
(T-shirt store page: 東方Project 十六夜咲夜 Tシャツ)