For some reason or another, I like to wear (of course at home) T-shirts with big photo print. Here's another one. Perhaps because the character would look funny because of the distortions when worn. This one features Sakura Mai (早倉舞衣) from Photo Kano (フォトカノ).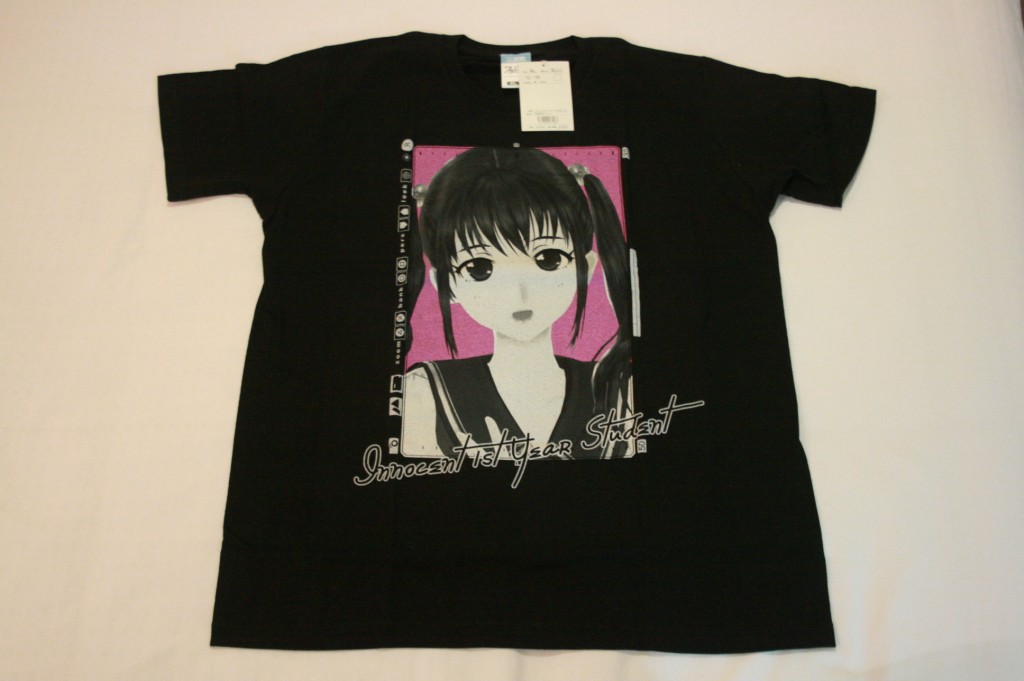 The design is pretty simple. I like how COSPA is utilising more colours lately. Like this one. The white prints also hold up pretty nice on the black fabric.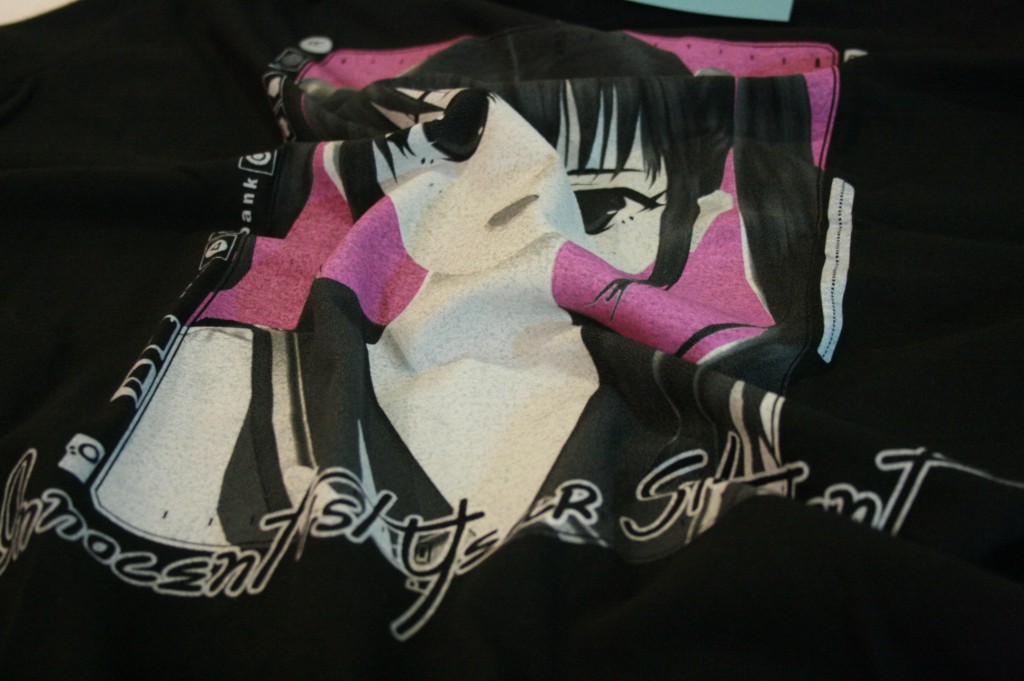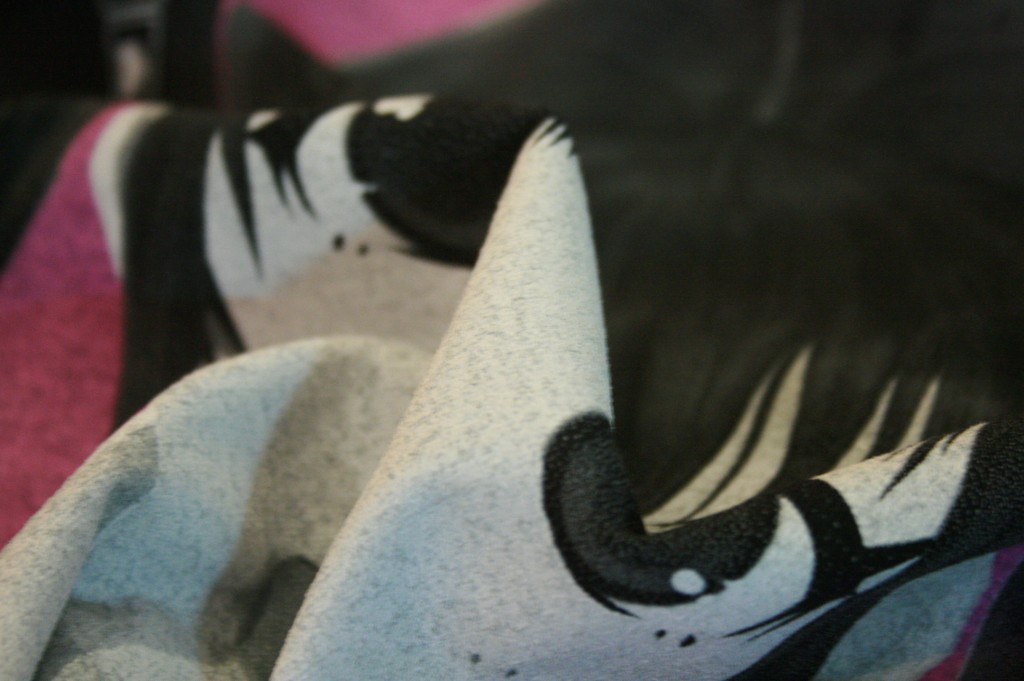 More close up on the print. This is what I meant by looking funny because of the distortions. The character looked drunk. But anyways, the print is quite flexible as shown in the pictures above. It might get a little hot when worn because the print size is quite big and is mostly covered. I am not sure yet about the durability since I have not washed it. But I hope it will not crack much.
(T-shirt store page: フォトカノ 早倉舞衣 Tシャツ)