Here's another full graphic T-shirt that I like to wear around, unlike some that are worn rarely and mostly for collection purposes only. This design is quite similar to this Kuroneko (HEI MAO) T-shirt, except that this one has wings filling up the blank spaces so that it did not look so blank.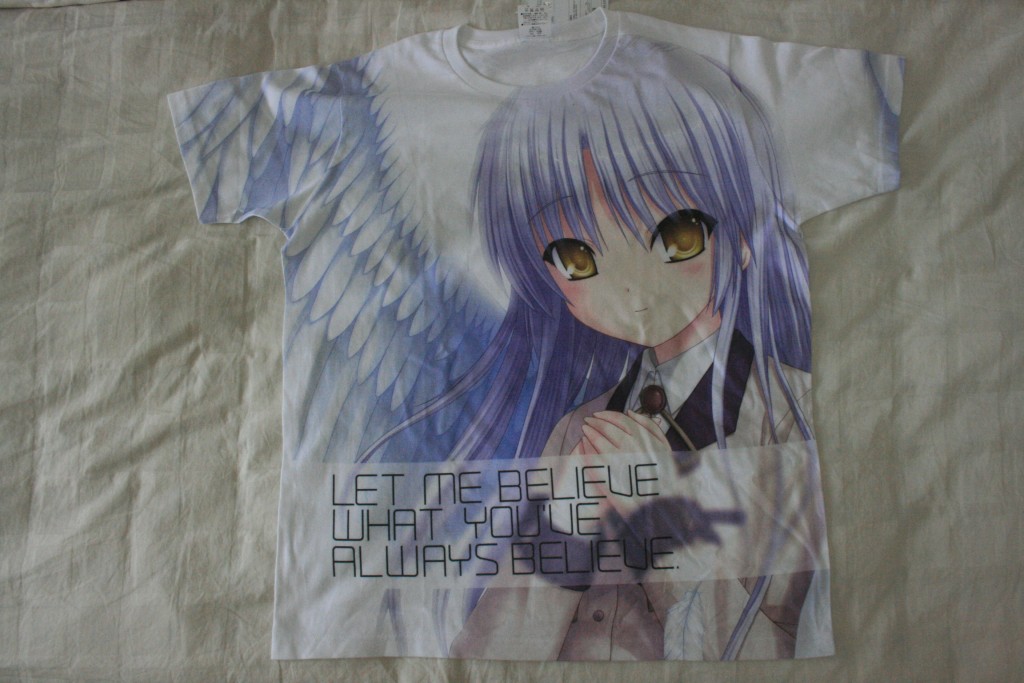 The design is pretty nice. I like the colours. This one was pictured while it was newly opened. However, too bad that after some wash I spilled some protein powders while drinking it on the T-shirt so some parts looked a little bleak because of the wash.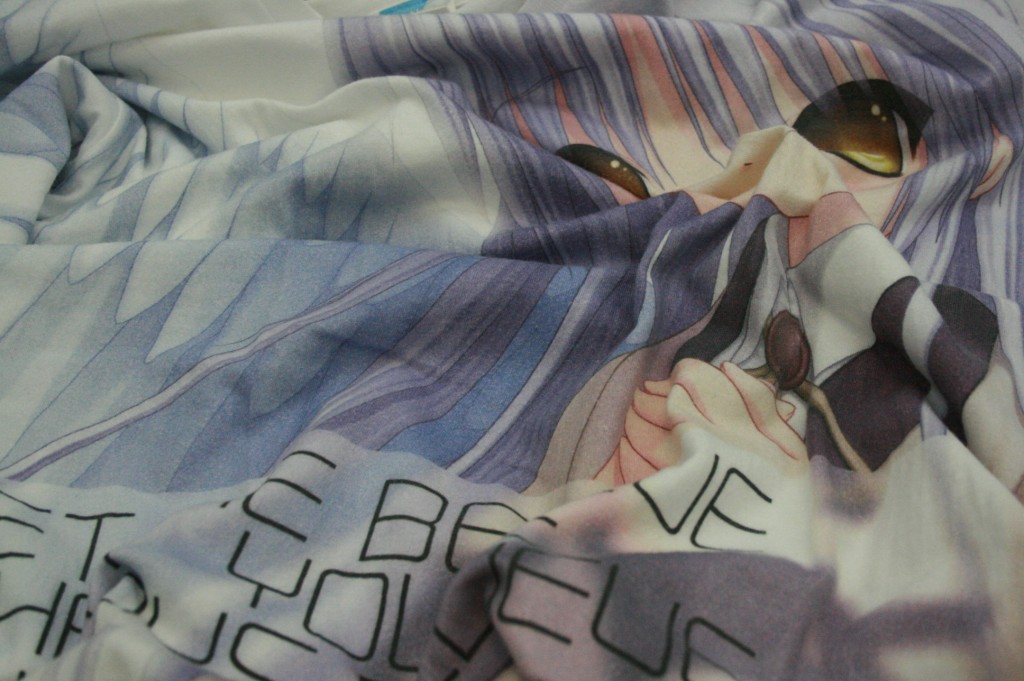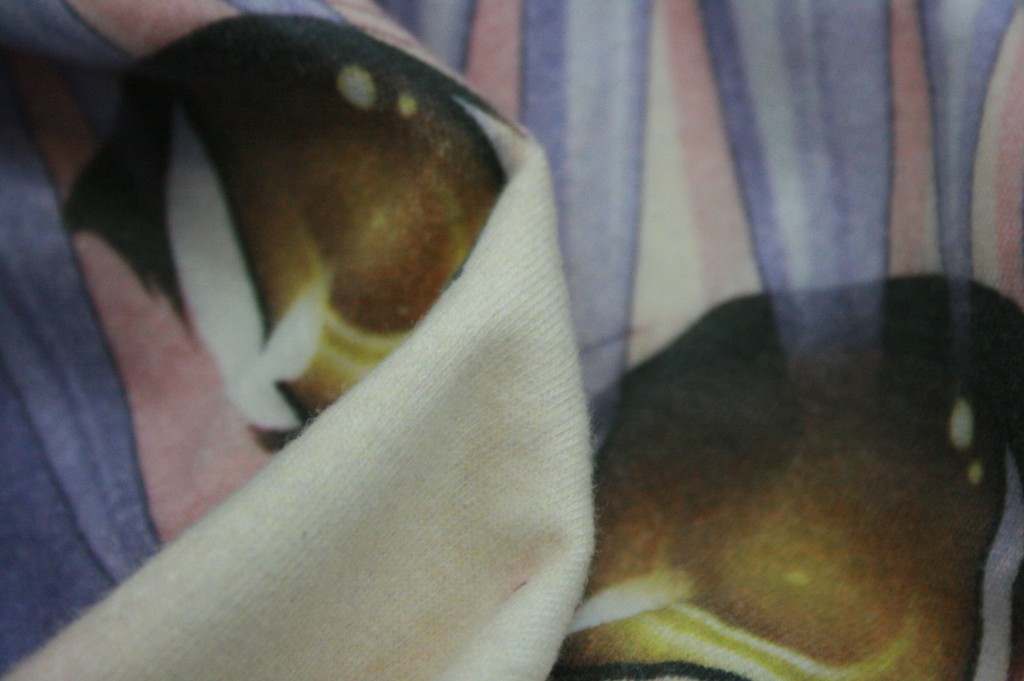 More details on the print. Both these pictures are taken just before this was posted. So it is the current condition of the shirt. Like other full graphic tees, the colour faded a little bit after the first wash and some of the print peeled off leaving white spots on the picture. It's not that noticeable though, you need to look very closely at the shirt just to see it.
The problem I have with these full graphic tees is that you can't spill anything on it so you have to be careful while eating or drinking while wearing the shirt. This Menma shirt got some lemon tea spill on the back and the yellow stain can't come off totally. Regardless, it's still has a nice design and worth it to buy if you like the design or the character. Just really need to be careful.
(T-shirt store page: Angel Beats! かなでフルグラフィックTシャツ)