This is another T-shirt that fell into my most favourites. Like most of those which fall into this category, this one is also used very rarely. For the same reason, like most of my favourite T-shirts, I also bought two pieces of this T-shirt. I just got the other one recently. Bought it physically in Japan so it sure has some emotional value.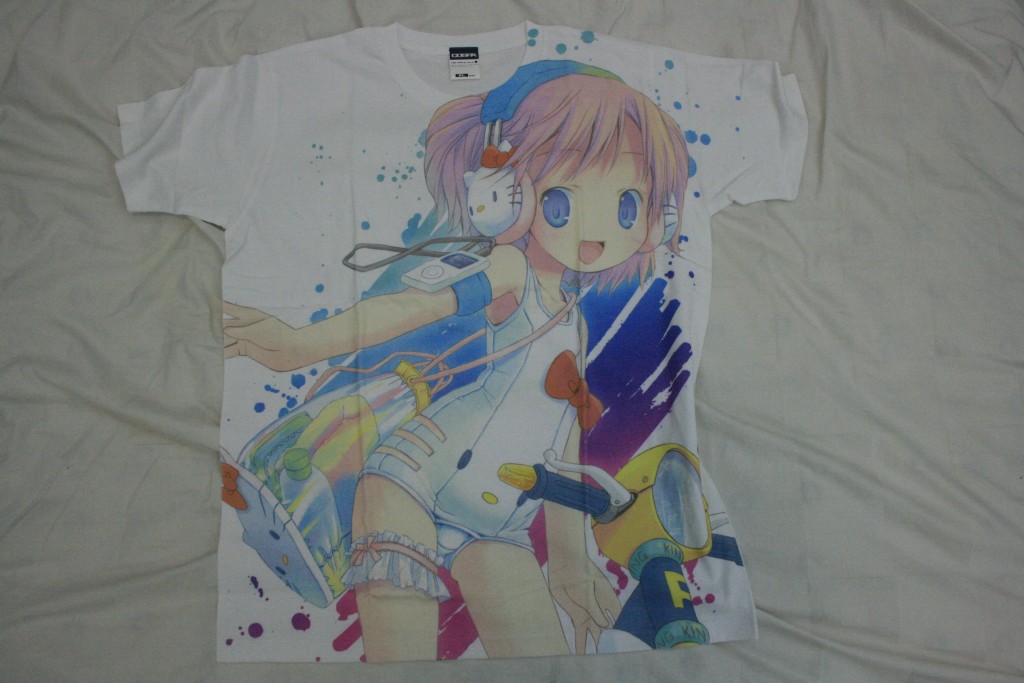 This T-shirt features Minase Shizuku (水無瀬 シズク) from Hello Kitty to Issho!. I normally don't buy any Hello Kitty related products, bus this T-shirt is too cute to resist. It is illustrated by POP. Plus the colours are very nice and soft.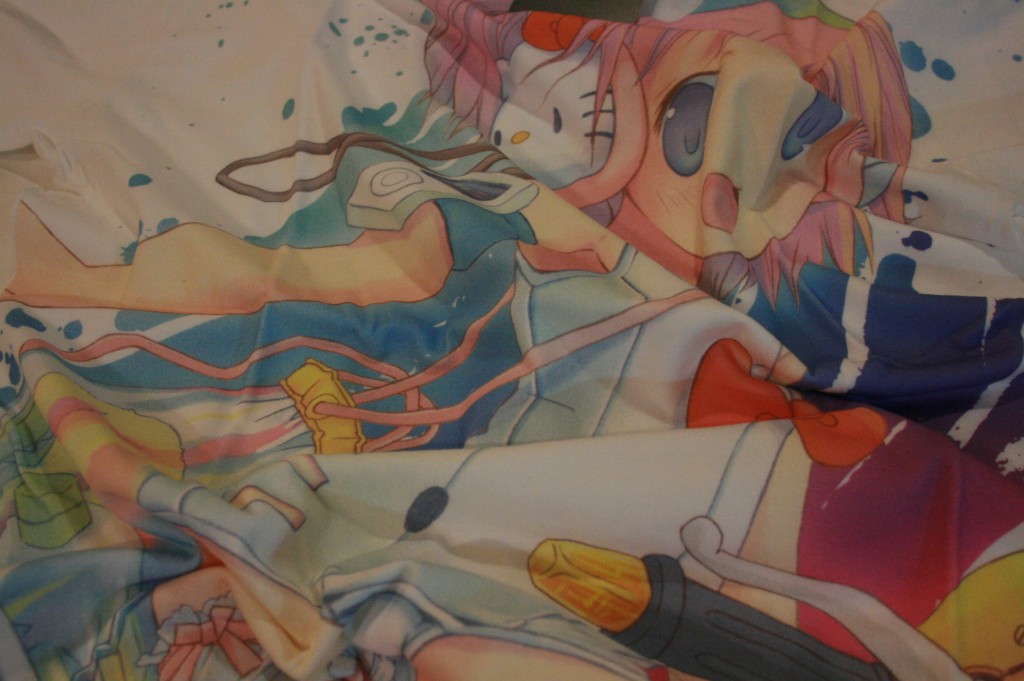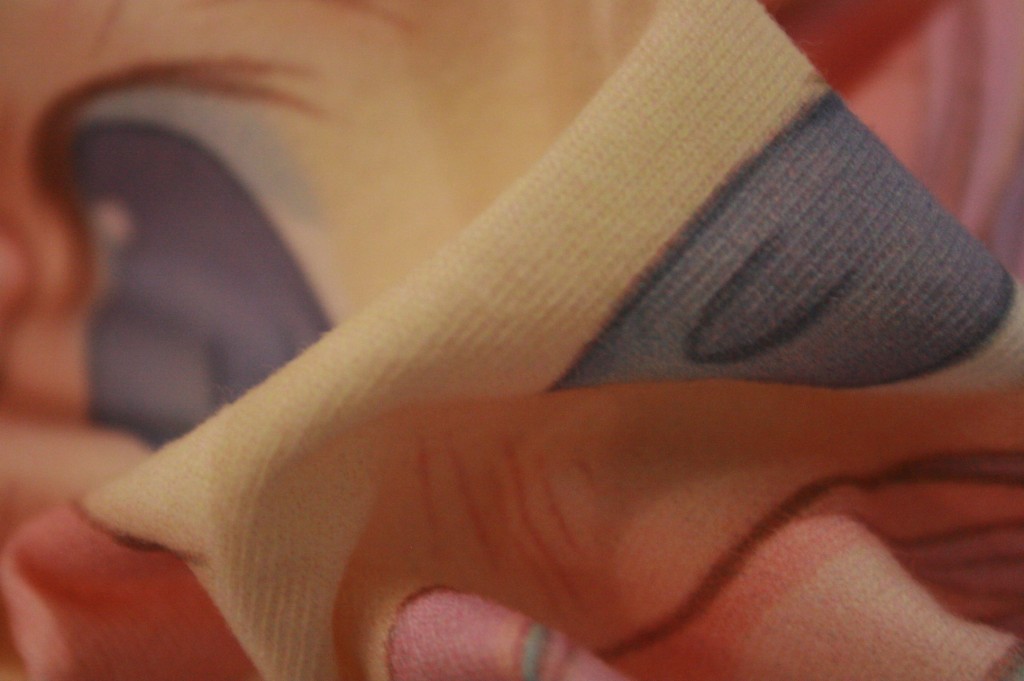 More details on the print. Like other full graphic T-shirts, the colours are really nice and sharp. This one does not fade too much after the first wash, perhaps because the colours are pastel-ish. Since it is directly printed, it is very flexible too.
Next up is Nekomura Iroha (猫村 いろは).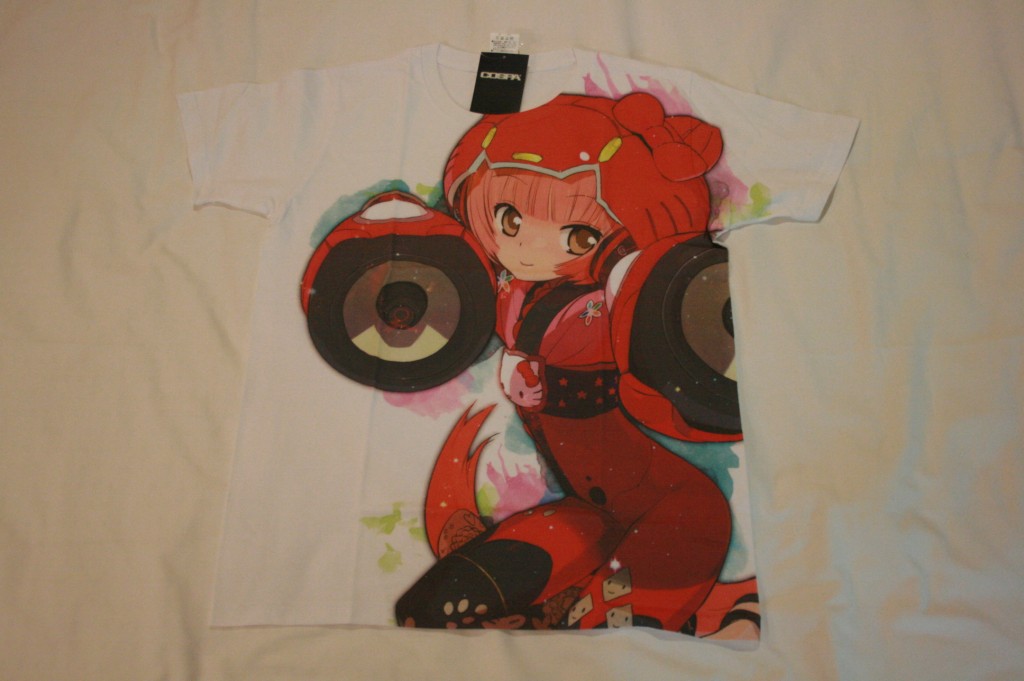 I wanted to get this T-shirt some while ago, but it's always out of stock. So when I went to Japan some days ago, I visited COSPA store and got this one. This one is size L, so I don't think I will wear it too often (I prefer XL).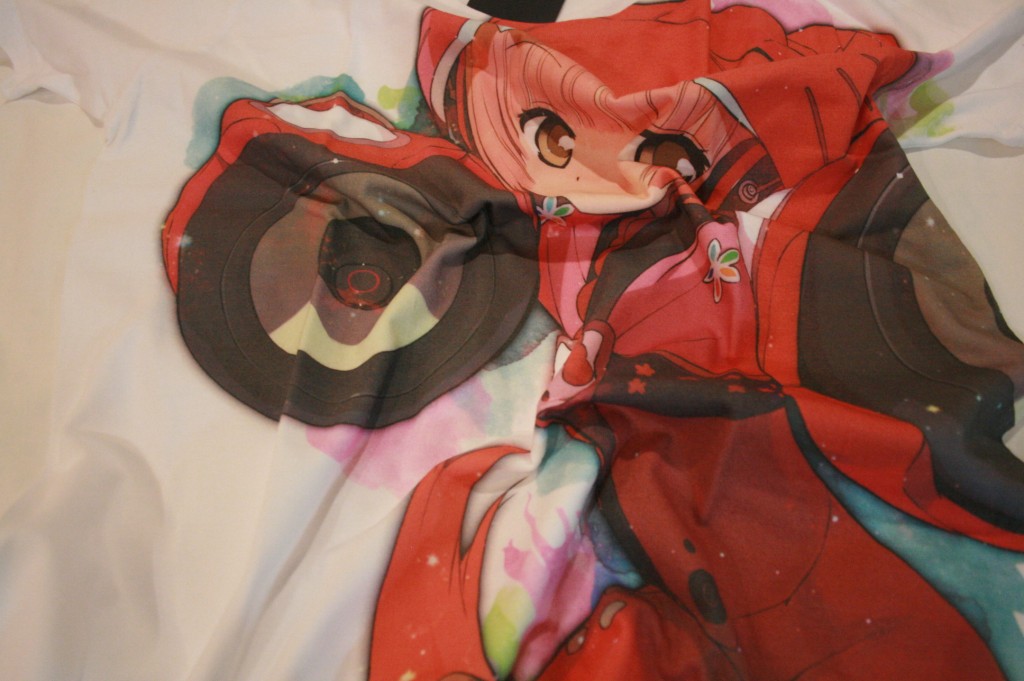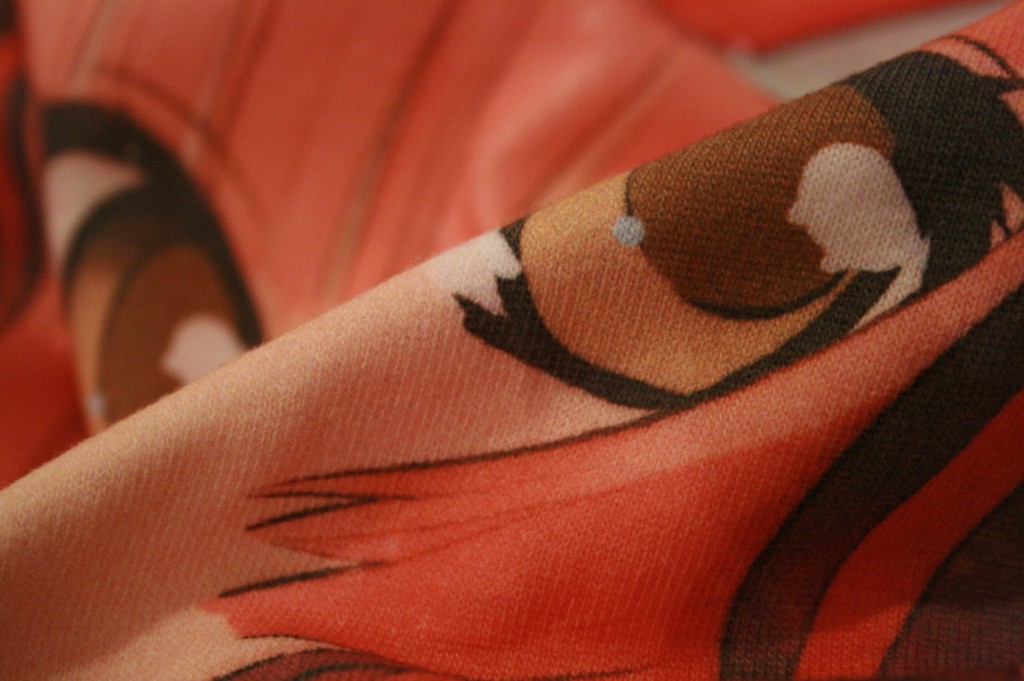 It's still really new. So the colours are still very sharp. I'm not sure how this will turn out after washes, but since the colours are relatively darker than the other one, I expect a slight discolouration, especially on the black parts. But in any case, the T-shirt is still really good.
(T-shirt store page (Minase Shizuku): ハローキティといっしょ! 水無瀬 シズク フルグラフィック Tシャツ)
(T-shirt store page (Nekomura Iroha): ハローキティといっしょ! 猫村いろは フルグラフィック Tシャツ)