It is rare to get a good baby blue T-shirt from COSPA. I have another baby blue shirt, but it's not from COSPA. Truthfully speaking, I don't look good in baby blue T-shirts, but the colour is really nice, so at least I can wear them at home or cover it with a shirt or cardigan.
This T-shirt features characters from Tari Tari: Okita Sawa (沖田 紗羽), Sakai Wakana (坂井 和奏), and Miyamoto Konatsu (宮本 来夏).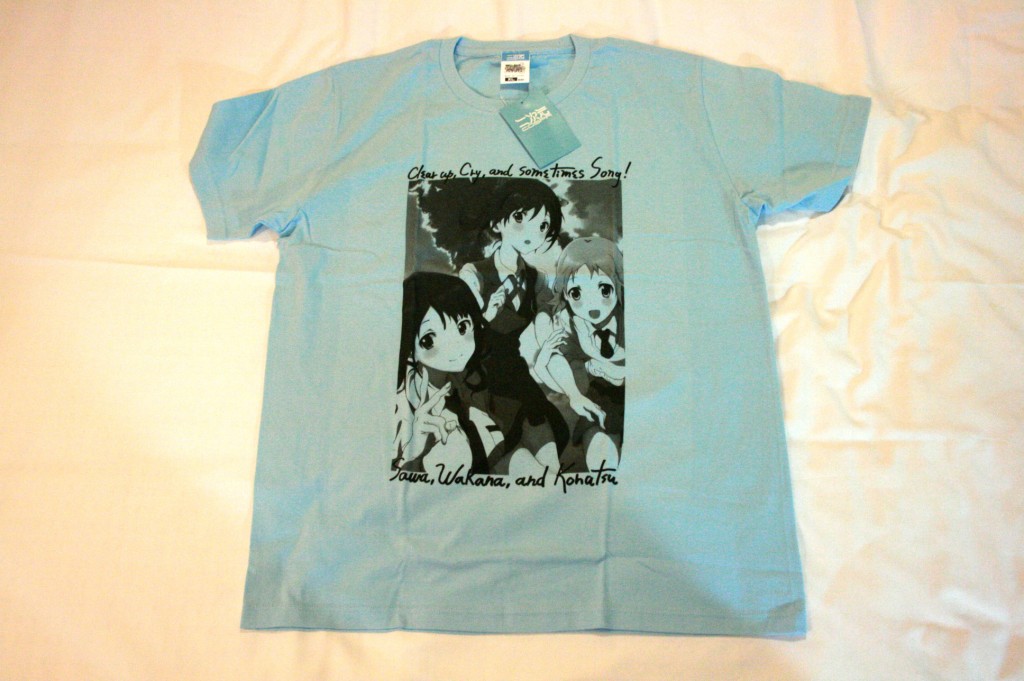 The design is pretty nice, although it's only black and background (baby blue). The characters are pretty cute, and I like T-shirts with a lot of characters, especially something like this. Anyways, the Engrish is very prominent here: "Clear up, Cry, and sometimes Song!"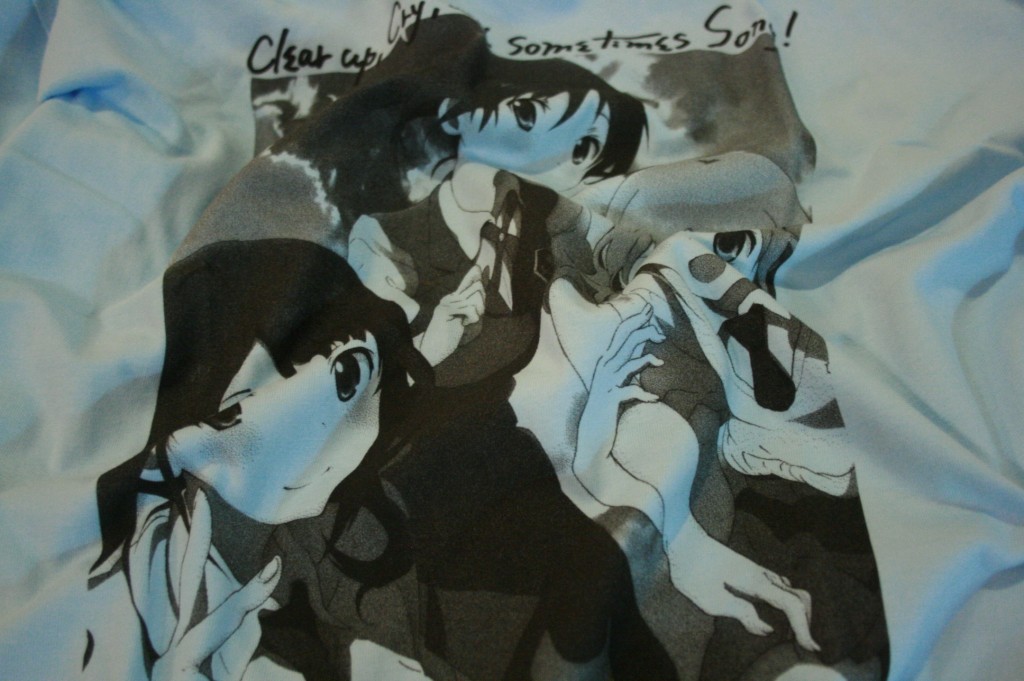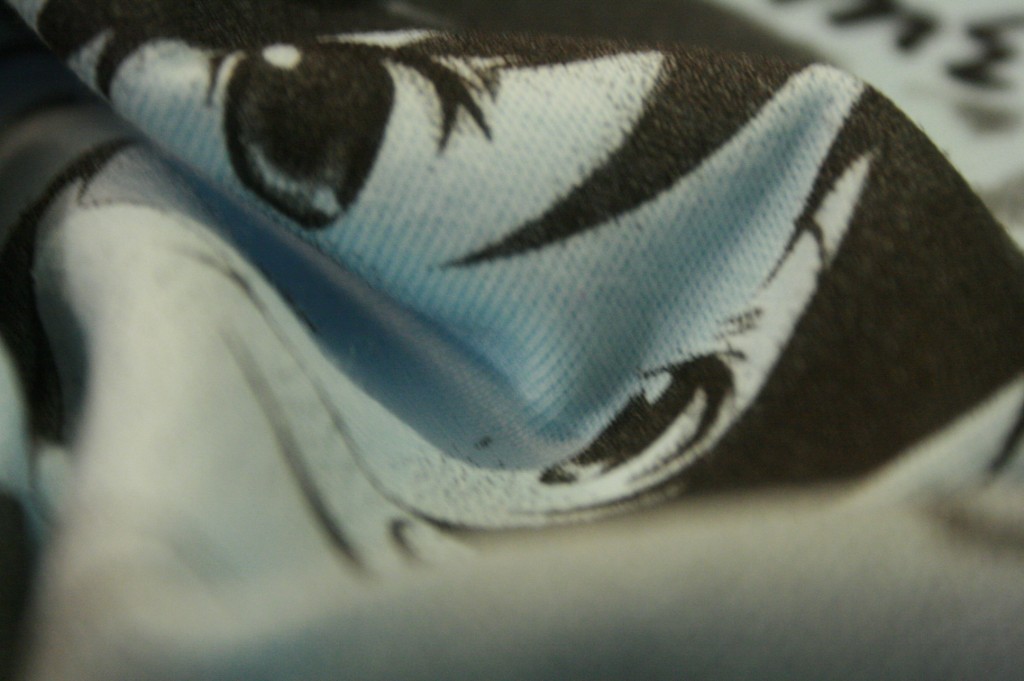 More details on the print. The print is really soft. You don't feel any print feel when wearing it. Thus, it is really flexible, and perhaps durable too. Since logically I don't think this type of printing will easily crack. It might peel off but it doesn't look like it will peel off in just several washes. Anyways, it's a really good shirt to have around.
(T-shirt store page: TARI TARI Tシャツ)