This anime series, Boku wa Tomodachi ga Sukunai (僕は友達が少ない), releases quite a lot of full graphic T-shirts. I have two Kobato (different designs, here's one) and this one. This T-shirt features Kashiwazaki Sena (柏崎 星奈).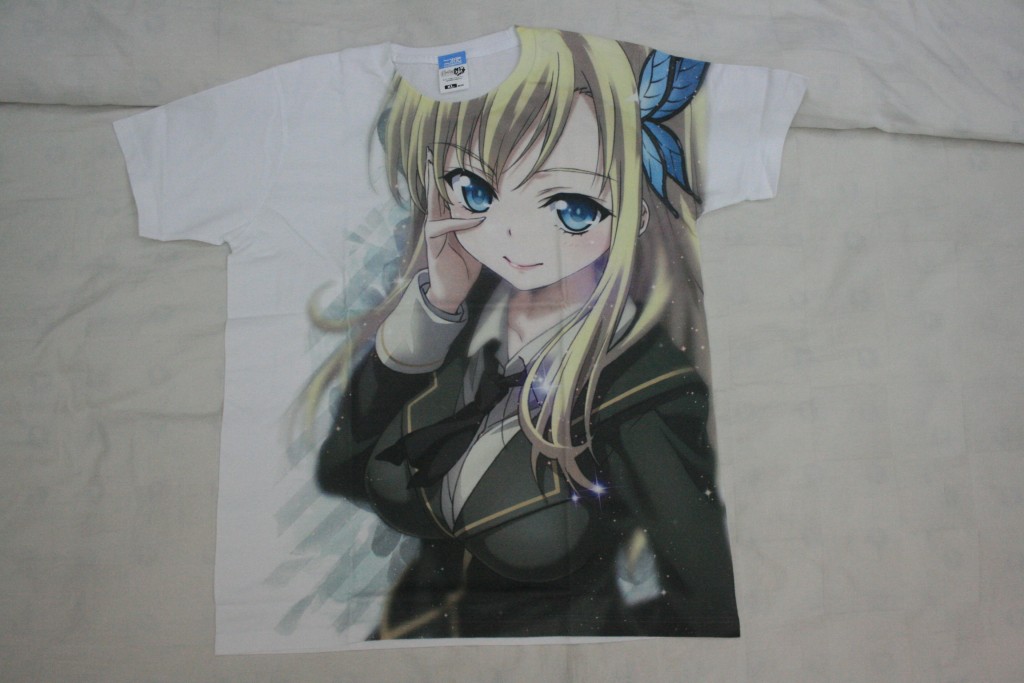 Actually like these Hello Kitty T-shirts, this T-shirt has quite a lot of white parts but it doesn't look too blank when worn. When COSPA released this T-shirt at first, I wasn't too fond of this T-shirt, but after seeing quite a lot of people wearing it, I think it looks nice too.
More details on the print. Like other full graphic tees, the print is flexible and the shirt is very soft. Since this one does not have a lot of dark colours too, it did not fade too much, like my some of my other full graphic tees (including Hello Kitty).
Like this Kanade T-shirt, I spilled some Korean kimchi sauce while eating. So there are a little fading around her left eye due to washing, hoping the stain will come off. I hope there won't be anymore full graphic T-shirts that got food or drink spills, because it is not easy to clean the stains.
(T-shirt store page: 僕は友達が少ない 柏崎星奈 フルグラフィック Tシャツ)