Of all my full graphic T-shirts, I think this one is the one I got for the cheapest price thanks to Yahoo! Auctions. The design is pretty similar to this Sonico T-shirt. Big character print with colour background. It is a lot better than leaving the space blank in my opinion.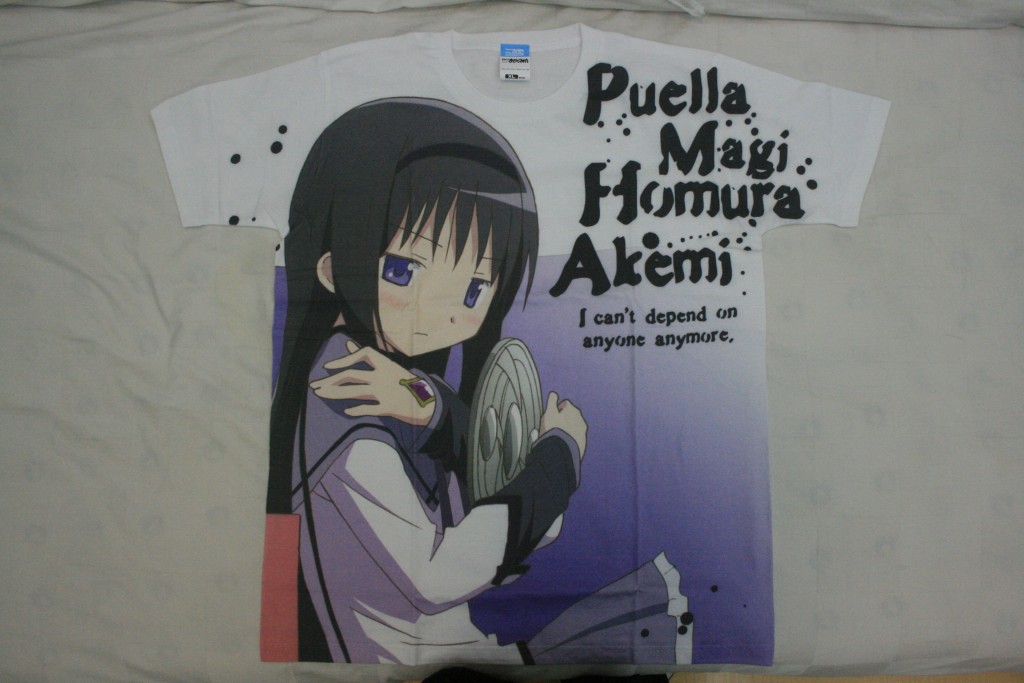 The design features Homura Akemi (暁美 ほむら) from Madoka Magica (魔法少女まどか☆マギカ). However, this one is different compared to my other Madoka T-shirt. This one is manufactured by COSPA while the other I'm not sure who did it. Actually I'd expect they fill up more space on the shirt with the character like the Sonico T-shirt, but it's still better than leaving it blank.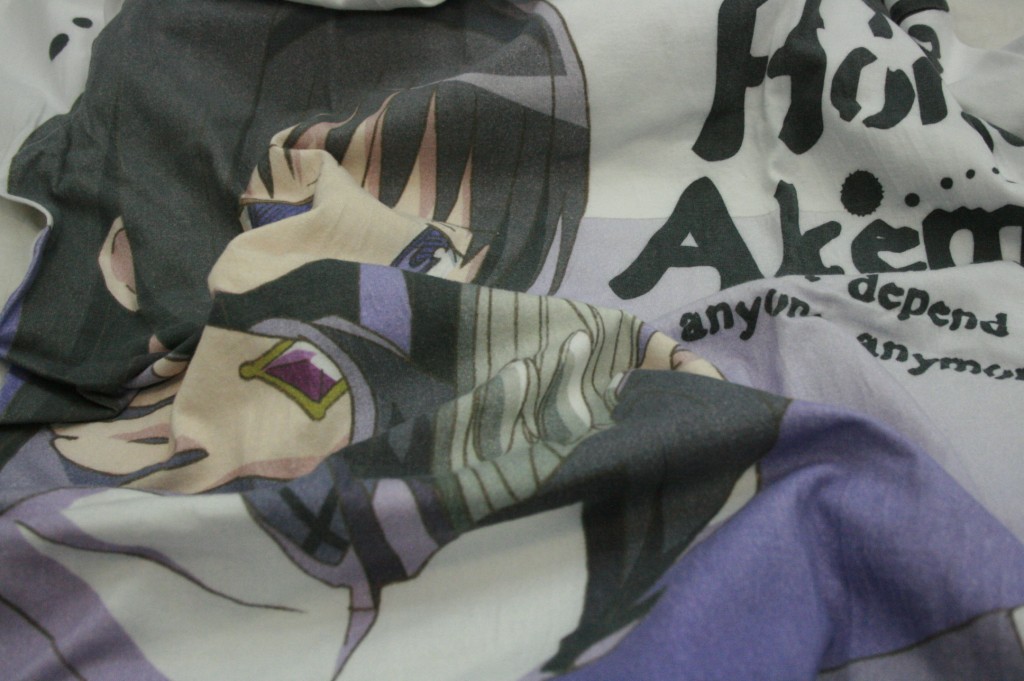 More details on the printing. As you can see, the colours has faded a little bit, especially on the dark parts. Some parts also has the print peeled off a little bit, leaving white dots on the printing. This is common to full graphic T-shirts though, so I think it is okay as long as they don't degrade too fast. However, the print is very flexible and the shirt is very comfortable to wear. So I tend to wear this one quite a lot.
(T-shirt store page: 魔法少女まどか☆マギカ 暁美 ほむら フルグラフィック Tシャツ)