I believe this T-shirt is a collaboration between COSPA and Lawson. I wasn't sure where this T-shirt was sold, but I got it at Yahoo! Auctions as usual. Unlike my other K-On full graphics T-shirt, this one has all the five characters in the front side of the T-shirt, although it has no back print.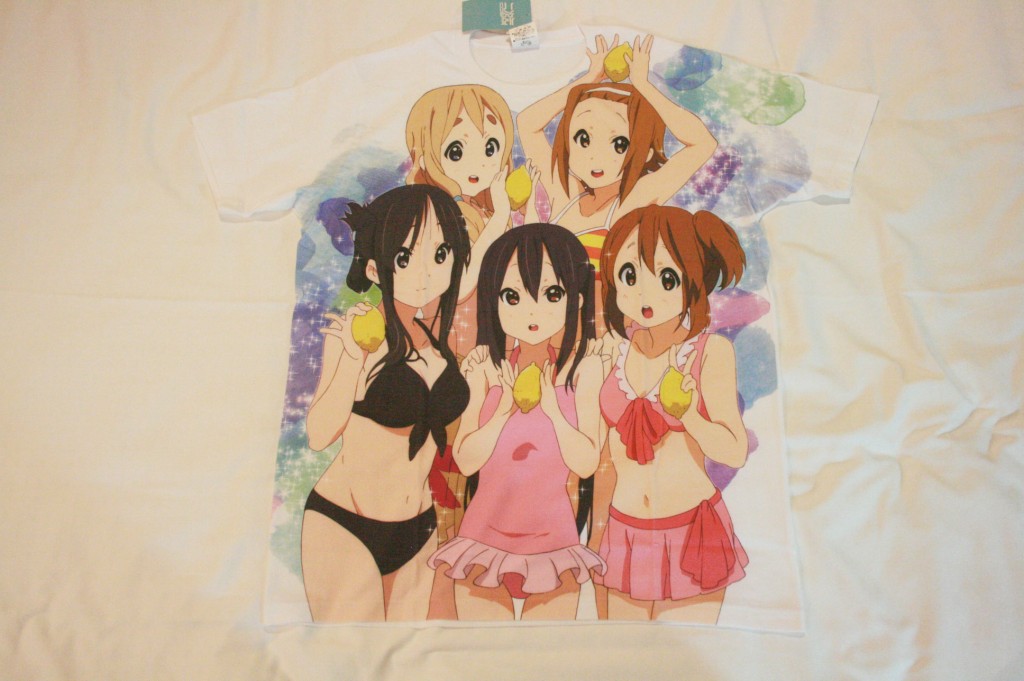 The design is pretty cute. I like how all the five members are holding lemons, though I'm not sure why is it, but it's cute. I love the background as well. Like this Idolmaster T-shirt, full graphic tees with all the characters are a go for me, although this one is hard to find.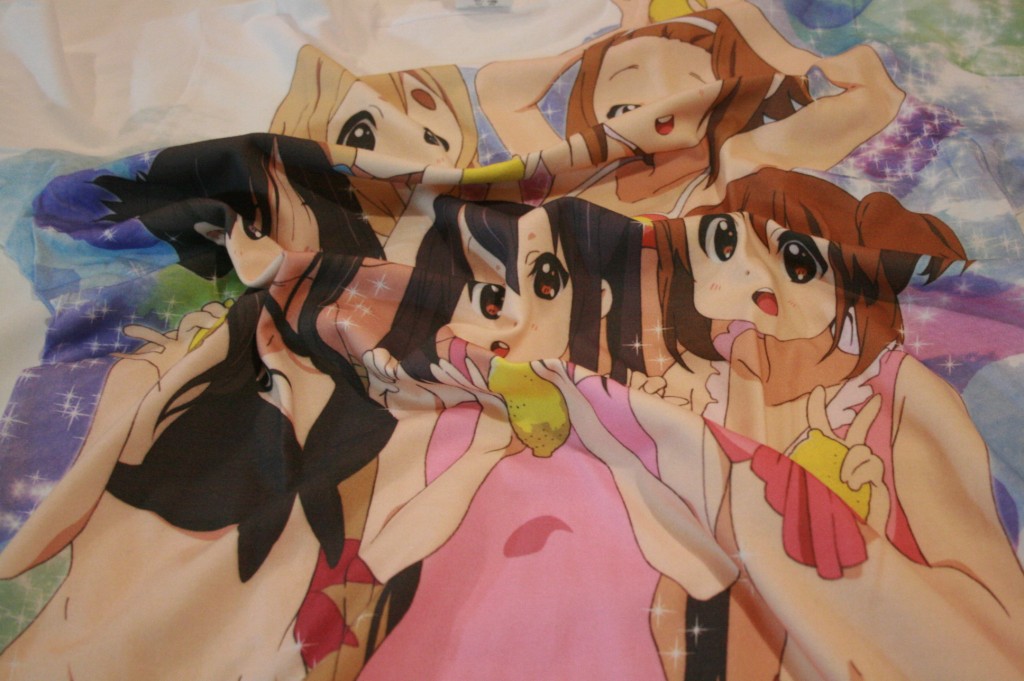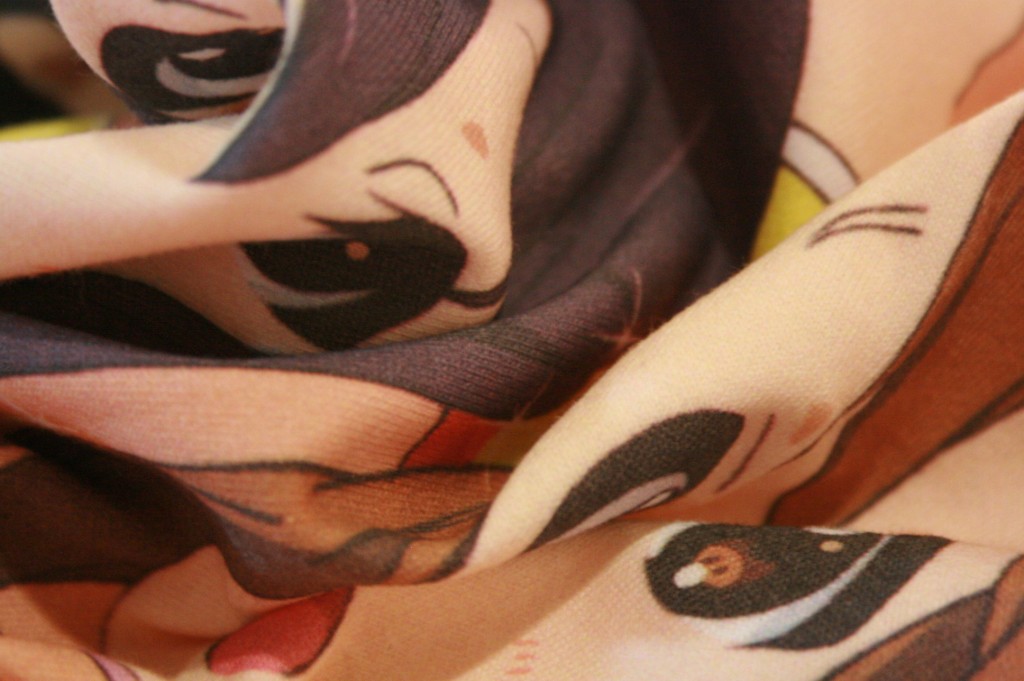 More details on the print. Like other full graphic T-shirts, the printing is very nice. It is printed directly so the print is very flexible. However, I am a little hesitant to wear this T-shirt as I only have one piece of it. So I'm a little afraid to wear this too often and cause discolouration to the shirt. Perhaps I will keep it for special occasions.
(T-shirt store page: ローソン けいおん! フルグラフィックTシャツ)