Here's another double sided full graphic T-shirt that is not from COSPA. I think it's somewhat similar to this Madoka T-shirt. This T-shirt features the characters from Shining Hearts (シャイニング・ハーツ), illustrated by Tony.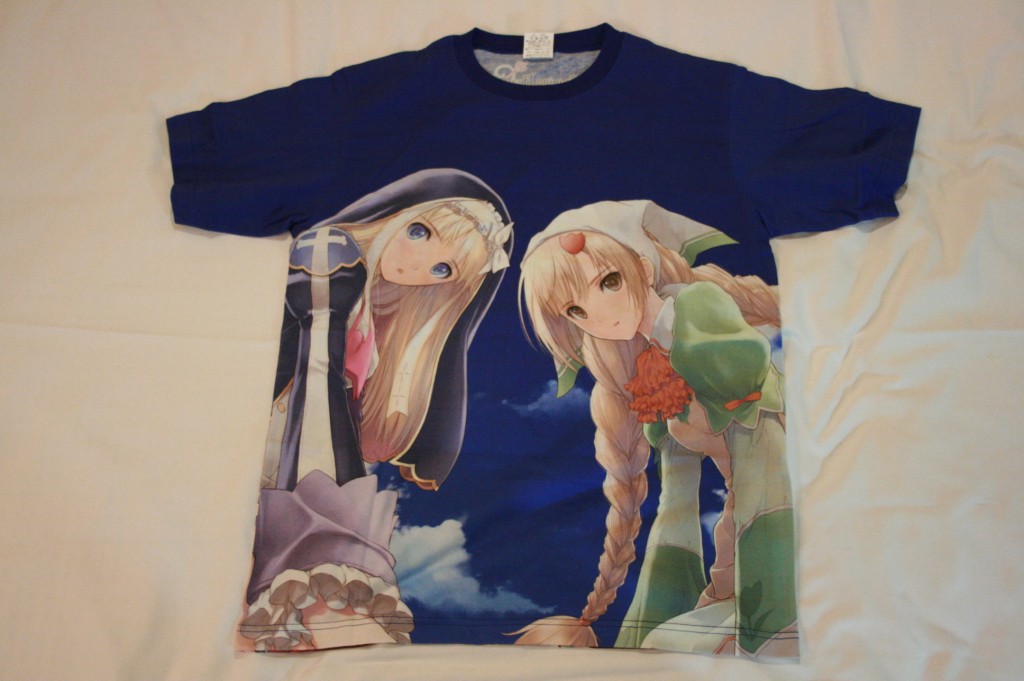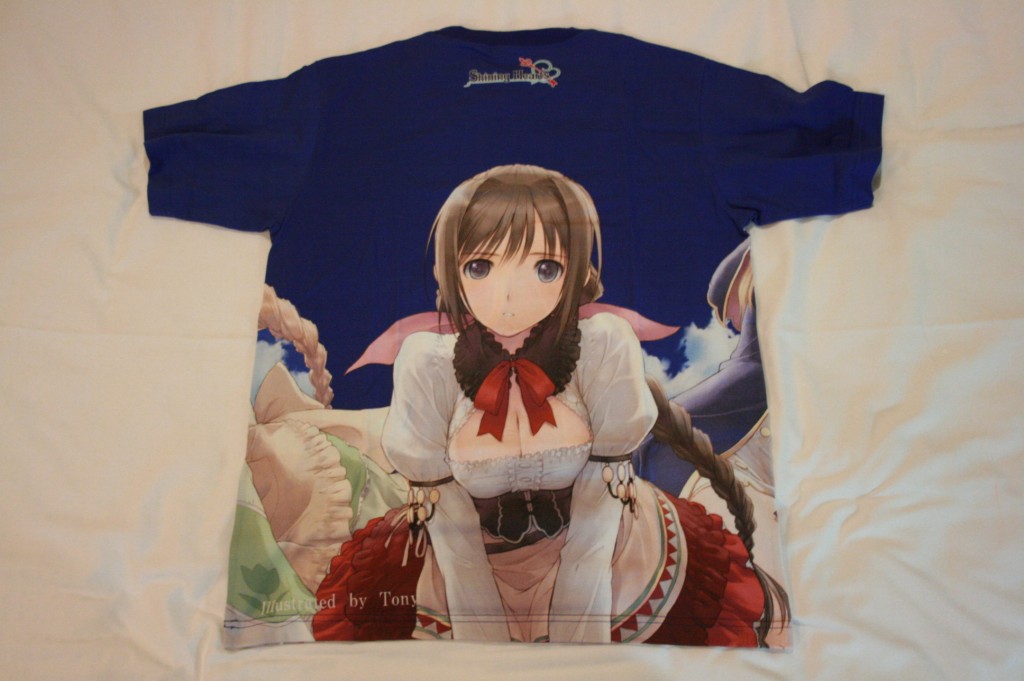 The design is pretty cute I think. However there are quite a lot of blank spaces on top side of the T-shirt. I think it might look better if they added some objects, maybe clouds, just like how they added stars in the Madoka T-shirt.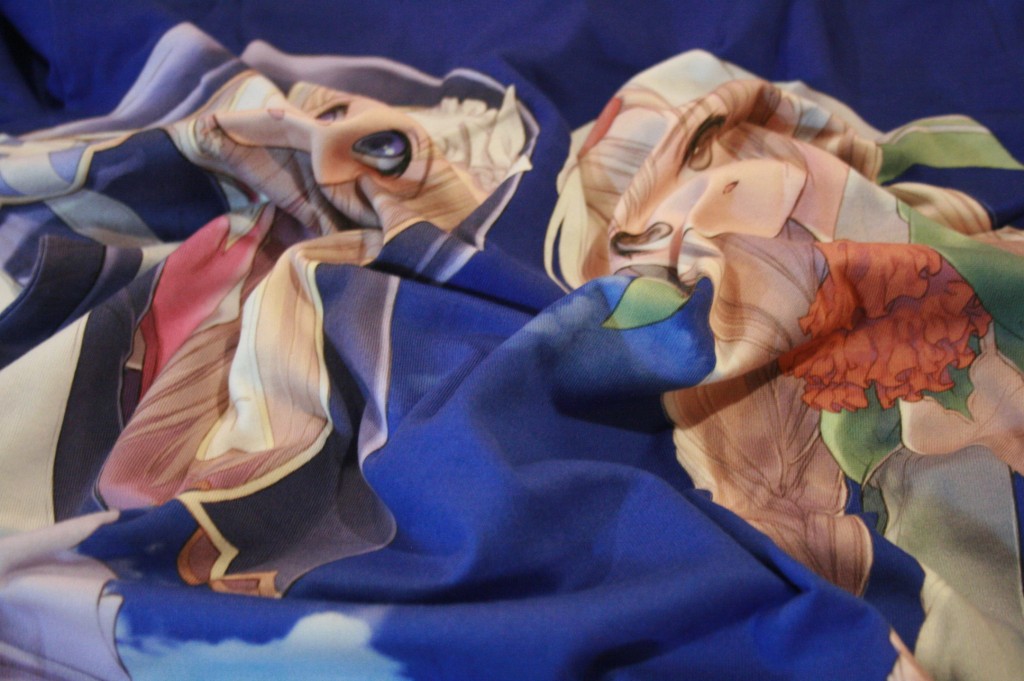 Like other full graphic T-shirts, the print is very flexible because it is directly printed. The print looks like it was screen printed very softly, perhaps much like this Sarari T-shirt. Plus it looks like that it is really durable, like the Madoka T-shirt. Anyways, I might wear this one quite often, but I don't see myself wearing this outside of my house though. But still it's a good shirt.
(T-shirt store page: シャイニング・ハーツ Tシャツ)