Impressed with how good this Miu T-shirt is, I bought another T-shirt from Papa no Iukoto wo Kikinasai! (パパのいうことを聞きなさい!). This time it features Takanashi Sora (小鳥遊空).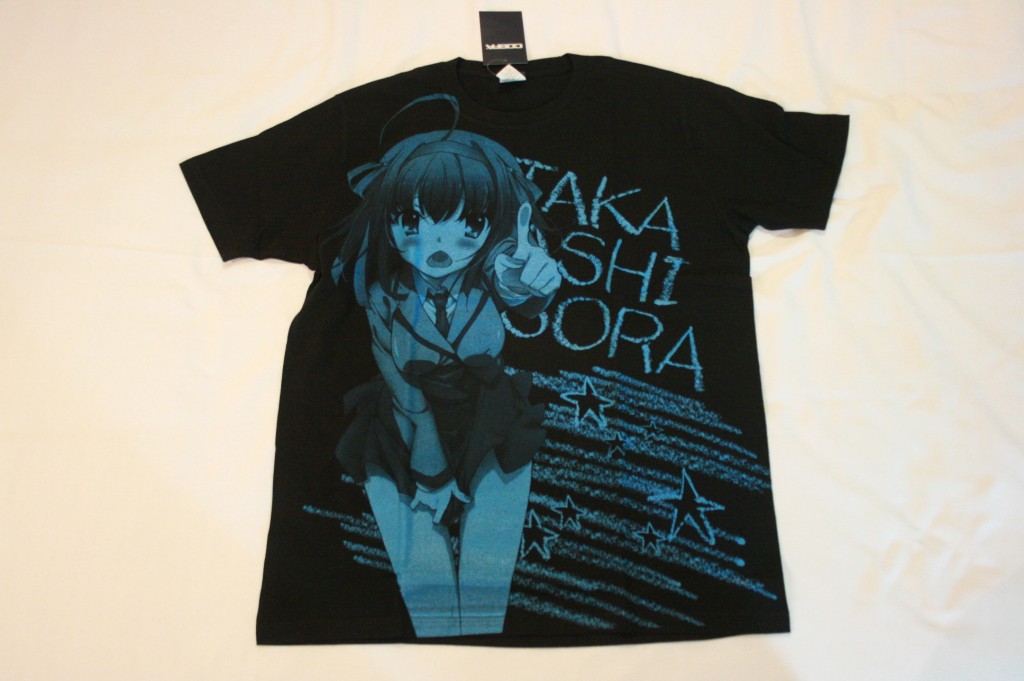 The design is pretty much similar to its red counterpart, but I still like the other one more. Nevertheless, the design is nice and the girl is pretty cute too. The blues are brighter in the actual product.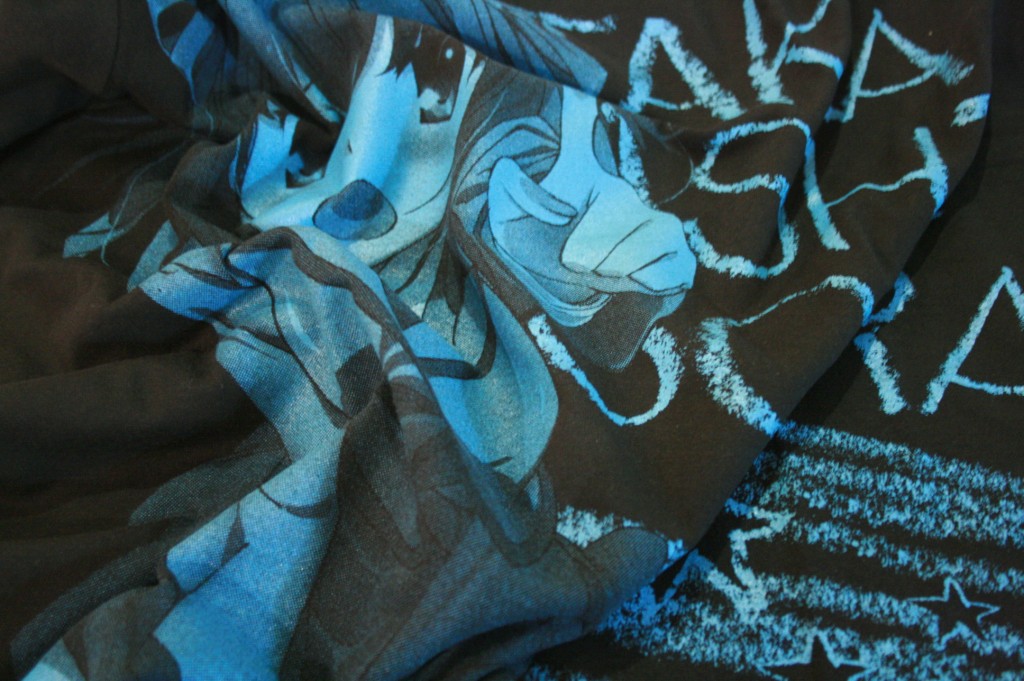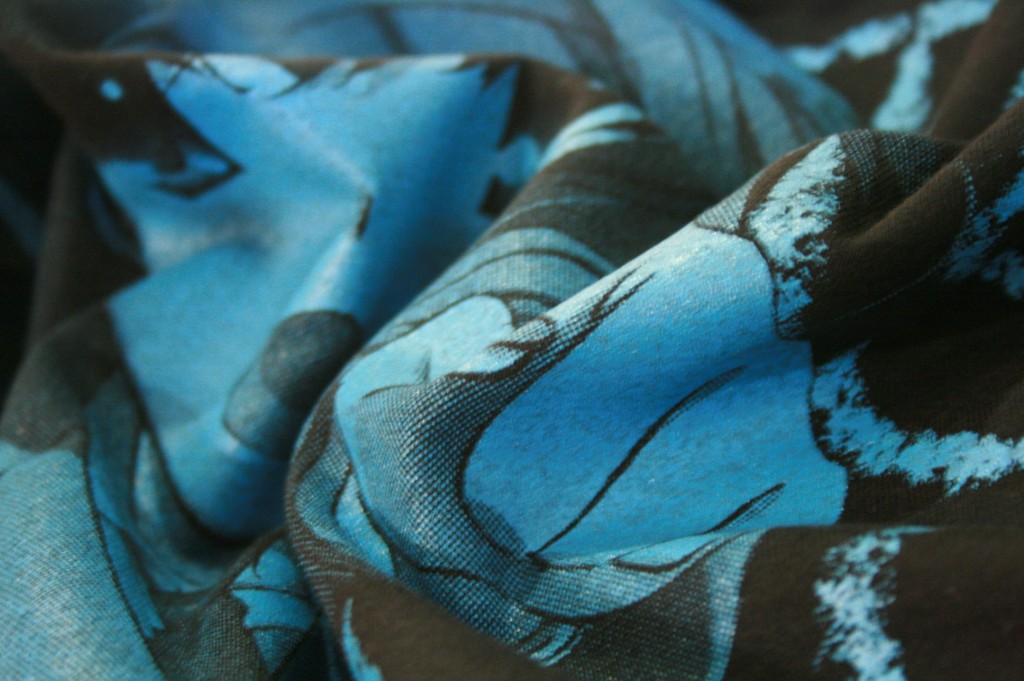 More details on the print. Like the other one, the print is really flexible and comfortable. It's not too thick and the colours are not dull, which is really good. I have just washed this once, but like other COSPA dot printed T-shirts, I believe this one will last quite long. Some of them even lasts longer than the fabric (i.e. the fabric faded first before the print cracks).
(T-shirt store page: パパのいうことを聞きなさい!小鳥遊空 Tシャツ)