Despite the smaller size and less durable tags, latest COSPA T-shirts have good screen printing. Here are a few examples, although there are some that has even softer print. But anyways, what I like most about the print is that it has bright colours and not thick. If I remember correctly, somewhere after releasing this shirt, they made full print T-shirt for each characters, so I got two of those that I think looks cute.
First up, the twins, Futami Ami (双海亜美) and Futami Mami (双海真美).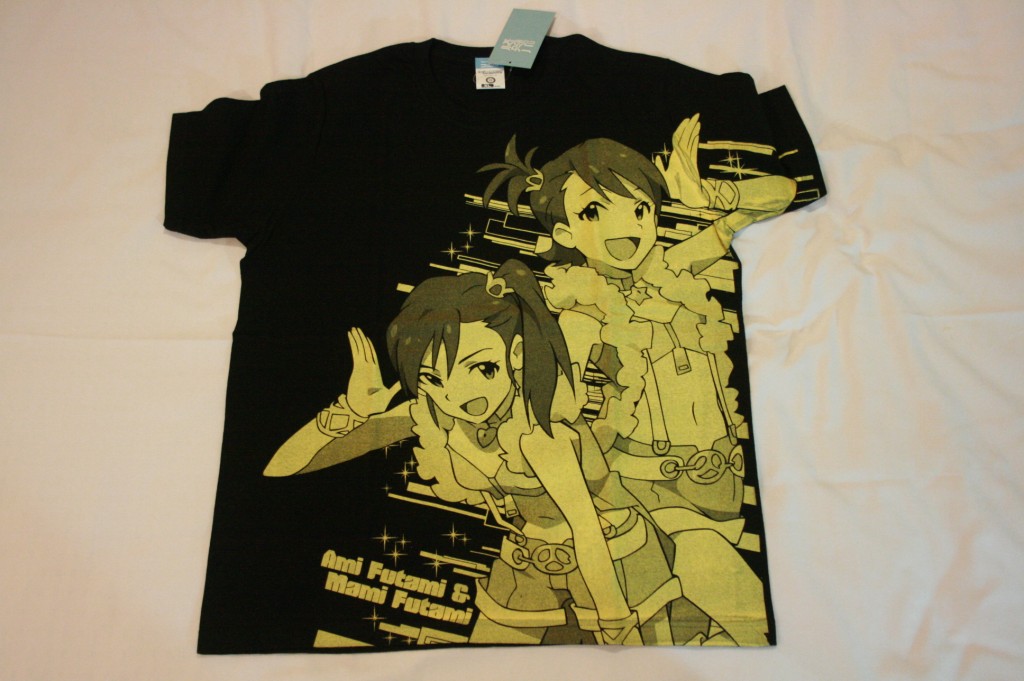 I'm not sure who's who, but both girls are really cute in the full graphic T-shirt. And in this T-shirt too. Plus the print is big, so that's another plus point why I get this.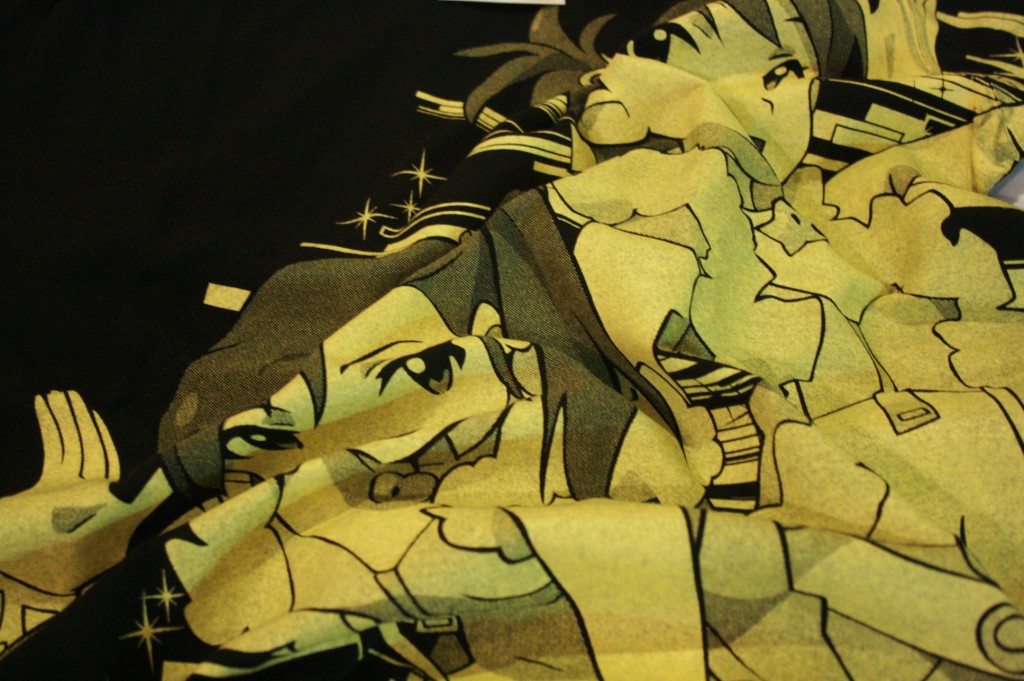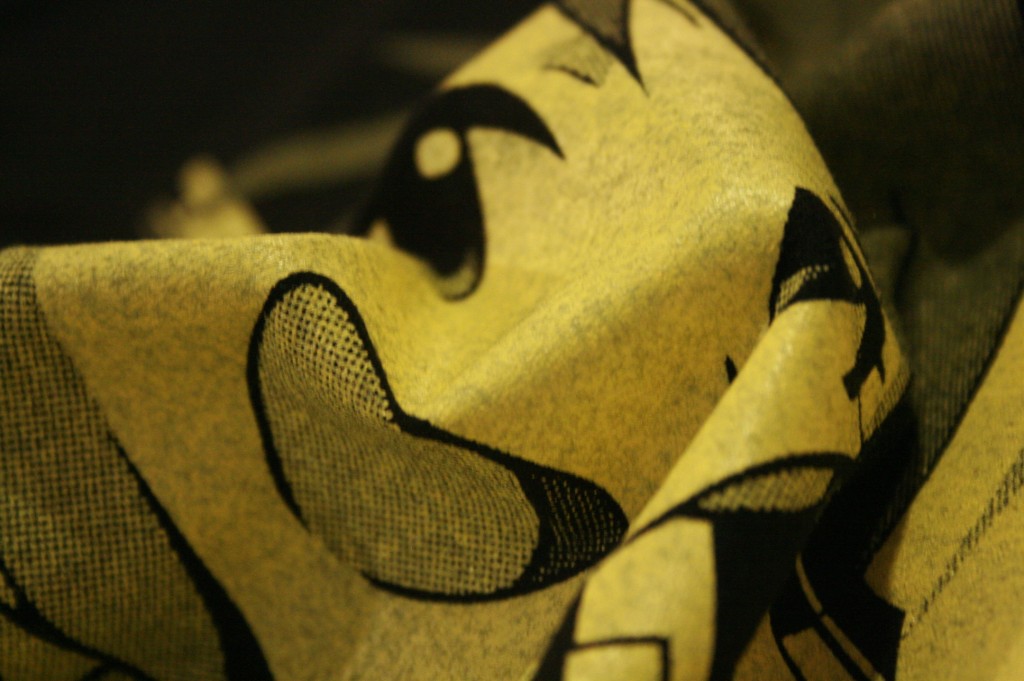 More details on the print. The print is really nice, just a little thick for COSPA later standards. Its big size made it a little hot when worn. But the colour stands out so it's understandable.
Up next is the 'pretty girl' Chihaya Kisaragi (如月千早).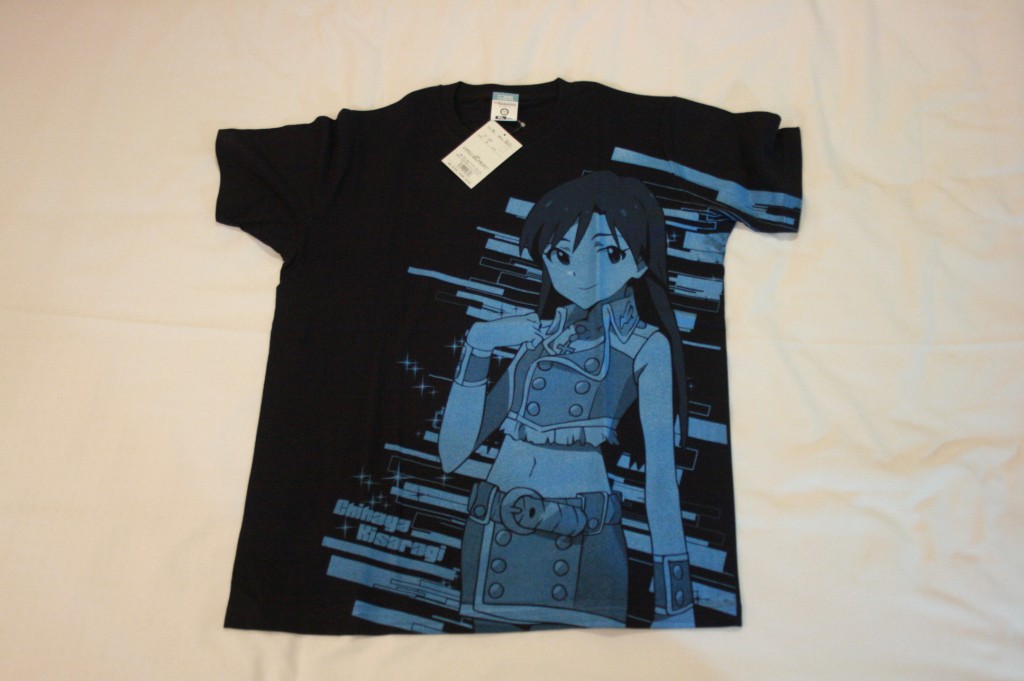 The blue is really nice. Not too shocking but not too damp either. The print is not as big as the other one, so it's more comfortable to wear around.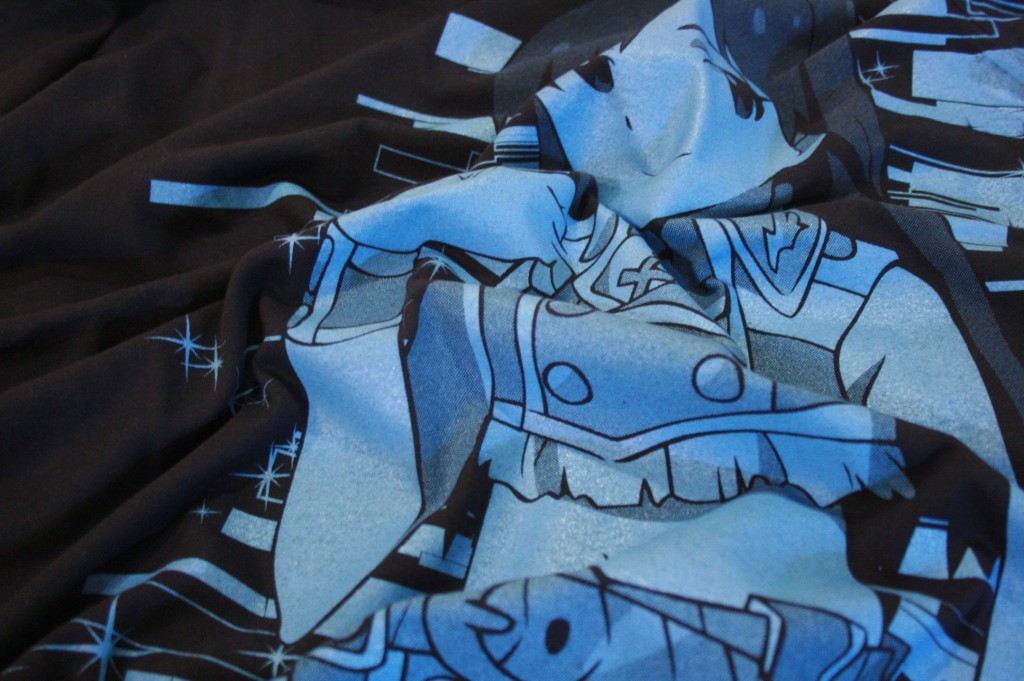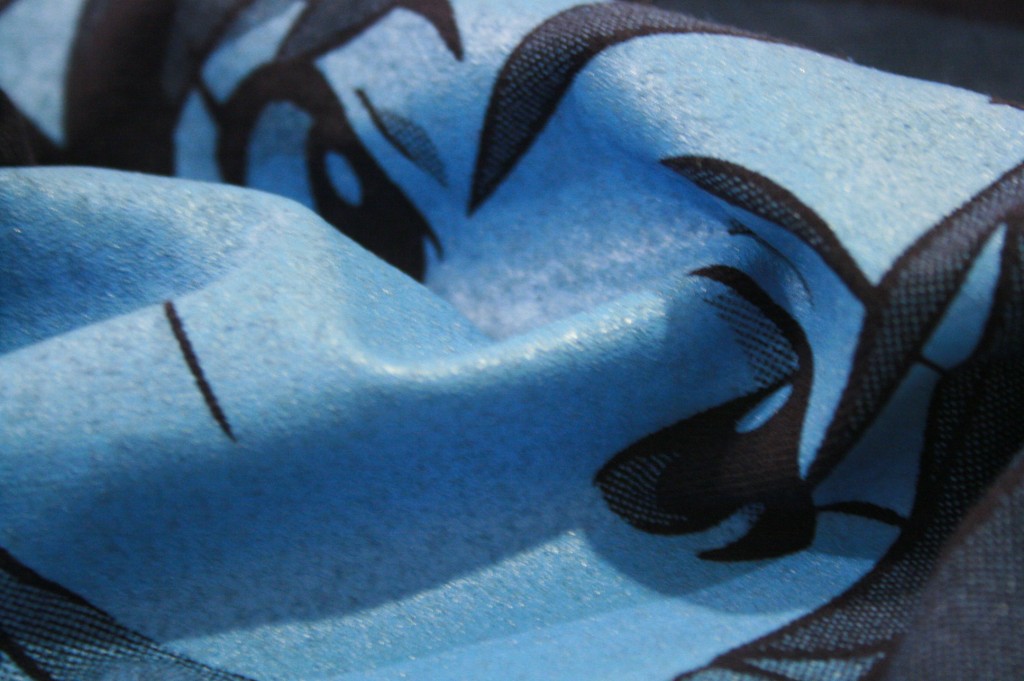 More details on the print. The quality is pretty similar to the other one (and most other COSPA T-shirts). It's quite flexible too, so it won't crack just because some little folds. Washed both of them once, and it looks like it will last quite long. So these are good T-shirts to wear around.
(T-shirt store page (Ami&Mami): アイドルマスター 双海亜美&真美 オールプリント Tシャツ)
(T-shirt store page (Chihaya): アイドルマスター 如月千早 オールプリント Tシャツ)