In one of my recent loots, I have a full graphics T-shirt with a lot of characters in the front. Contrary to the full print K-On T-shirts, this one has the characters in the front side of the shirt. This T-shirt was manufactured by Toy's Planning, not COSPA. This T-shirt features the characters from Rewrite.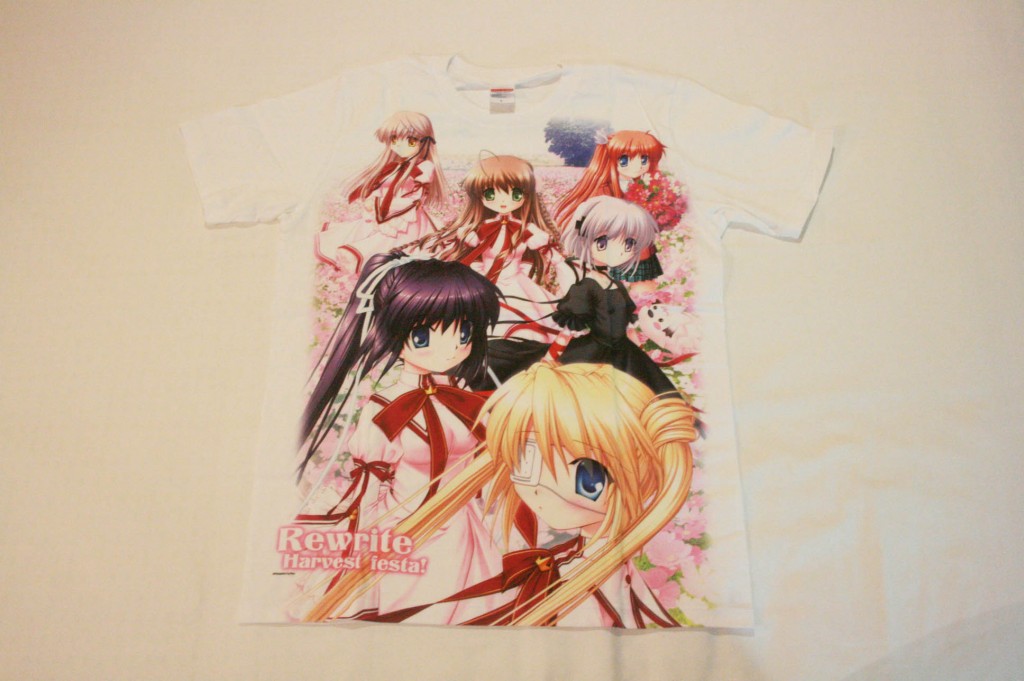 The design is pretty girly in my opinion. So I can wear it at home, but definitely not outside. It's too pinkish and flowery. But there are a lot of characters so I could not resist to get one. I bought this at the Animate Shop at Akihabara, like this Kozakai Aya T-shirt. Like this Touhou T-shirt, I feel the printing is a little bit different compared to usual full graphic T-shirt. It has a little sticky feel, whereas regular full graphic T-shirts does not usually have any feel.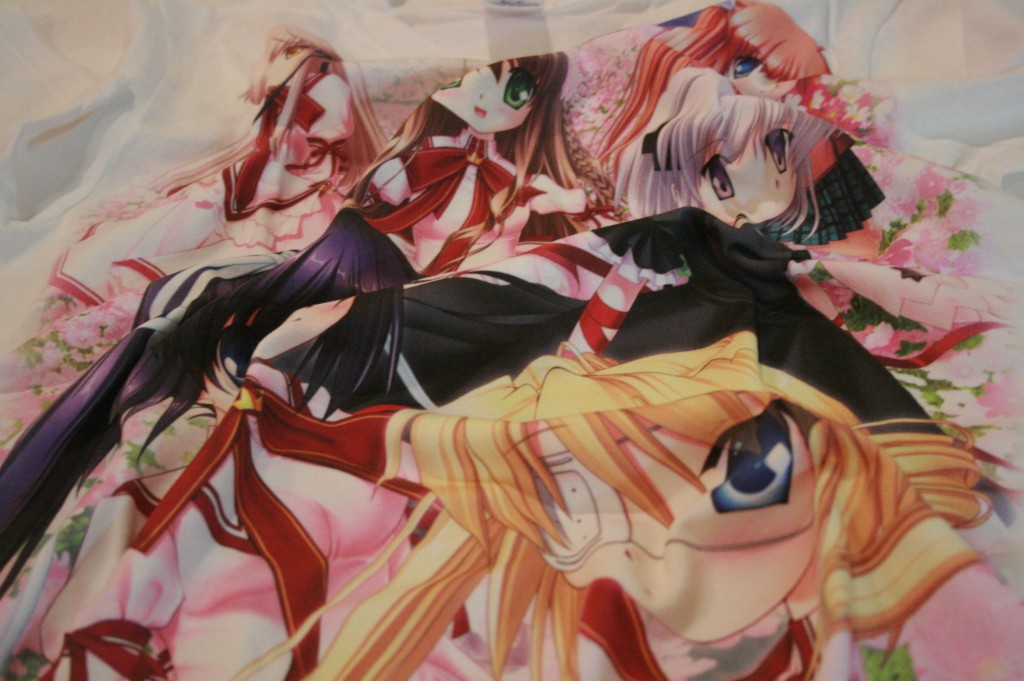 More details on the print. This is why I like T-shirts with a lot of characters in the front. You can just practically distort them in any way you like while wearing it. Either that, or something with big face. Anyways, the print quality is really good. The fabric is soft, but the print is a little thicker than usual full graphics T-shirt. But it's still a nice one to have.
(T-shirt store page: Rewrite Harvest festa! フルカラー Tシャツ)