This is another North American T-shirt loot. Their design is pretty much similar to my other two T-shirts. It is very colourful, like the other two, as compared to regular screen printed COSPA T-shirts (which at most uses six to seven colours, for example like these).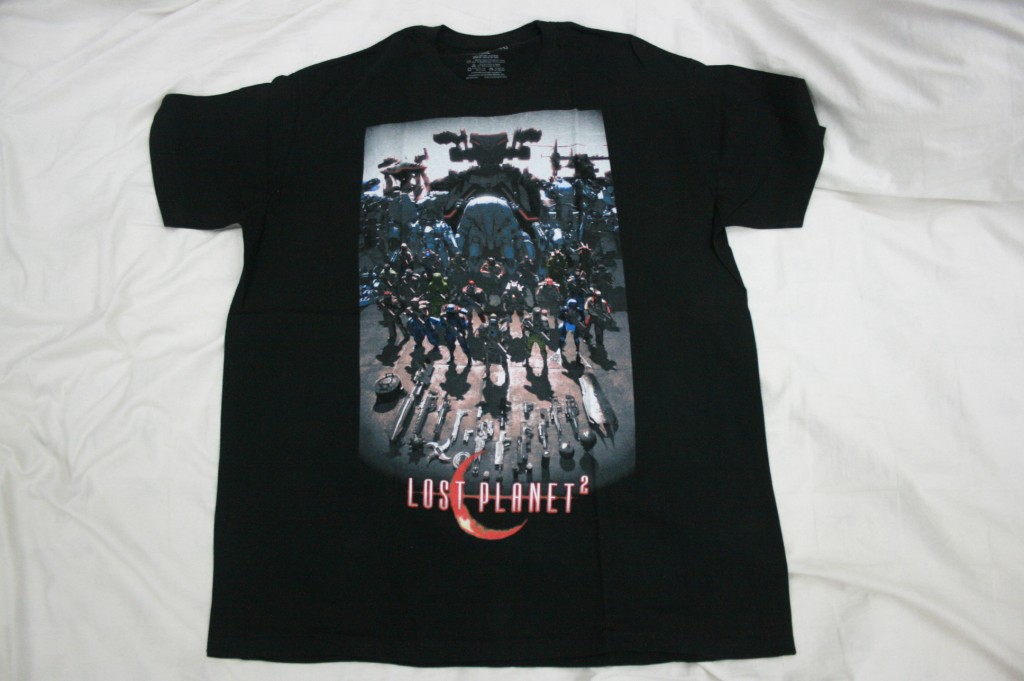 I ordered this T-shirt way bigger than my usual size. It is size XXL, so it is really baggy, but is very comfortable for sleeping because the fabric is really thin and soft. I don't actually play the game as well, so I am not too familiar with what the image is. It looks really cool so that is why I buy it.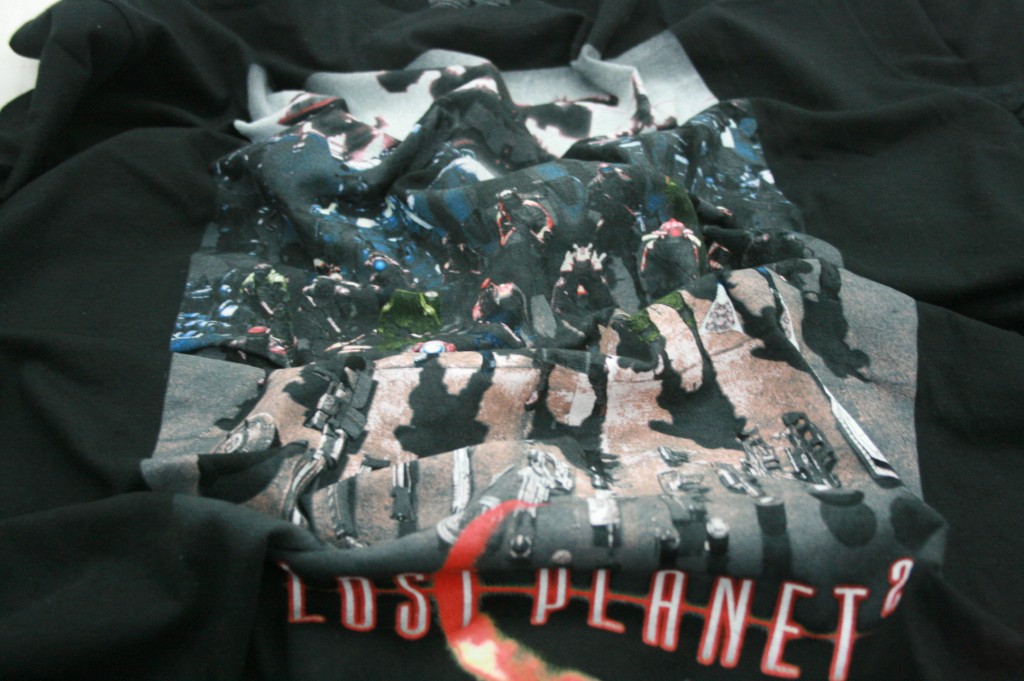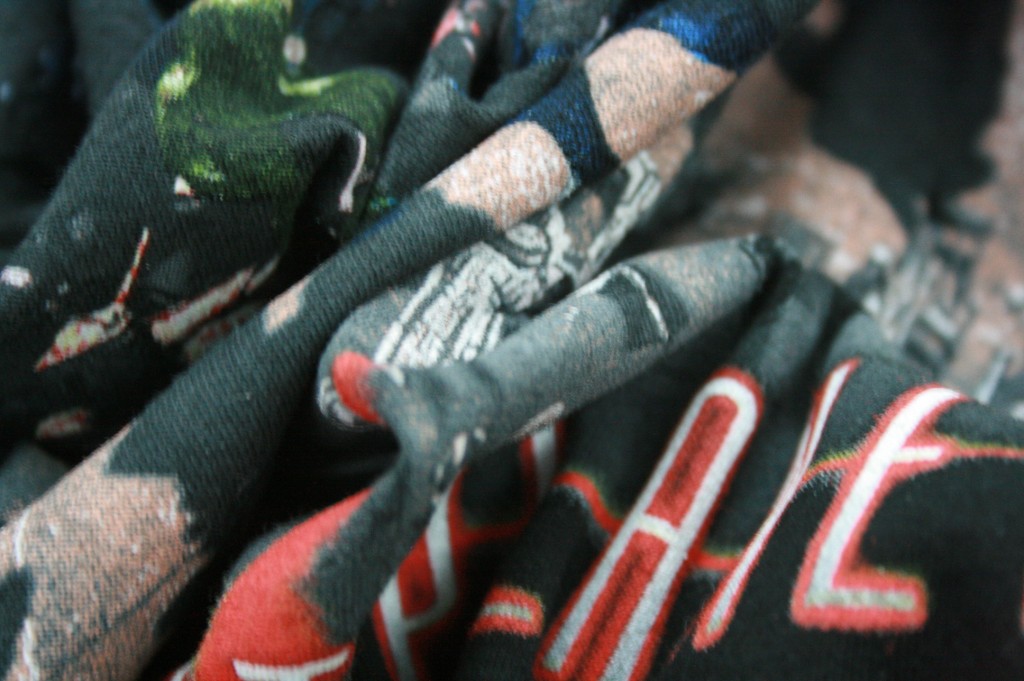 Close-up details on the print. I have to admit their screen printing is really good. It's very flexible and not easy to crack. The downside is that base fabric is a little bit easy to fade. But I would not mind that since I don't think I will wear this one too often, might just keep it for collection purposes.