This will be my latest post from my most recent loots. Well only some of them was bought physically in Japan, but I shipped the package to my hotel in Japan because it's closer and I don't need to pay extra costs for customs.
Actually this is the only one that was from the package. The other one was bought some time ago. Coincidentally it was bought physically in Japan. So this is the full graphic T-shirt featuring Nakatsu Shizuru from Rewrite.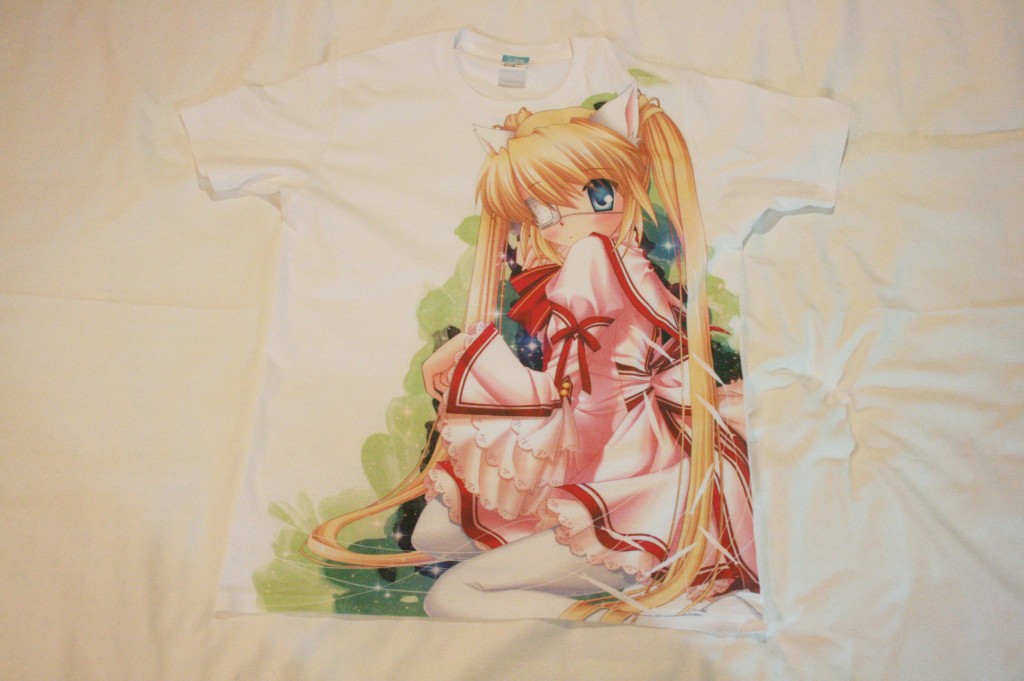 The design is actually like some other full graphic T-shirts, (mostly) white background with the character in it. The colours are really nice, but I always find the clothes a little odd in full colours. Perhaps yellow (hair) and pink/red (clothes) did not really mix well.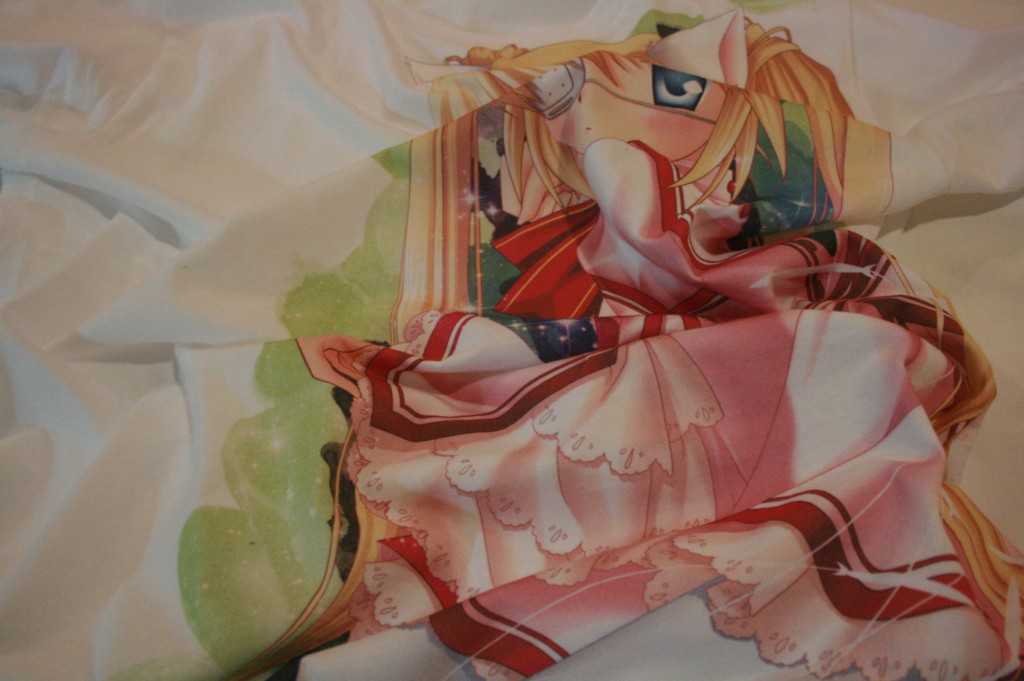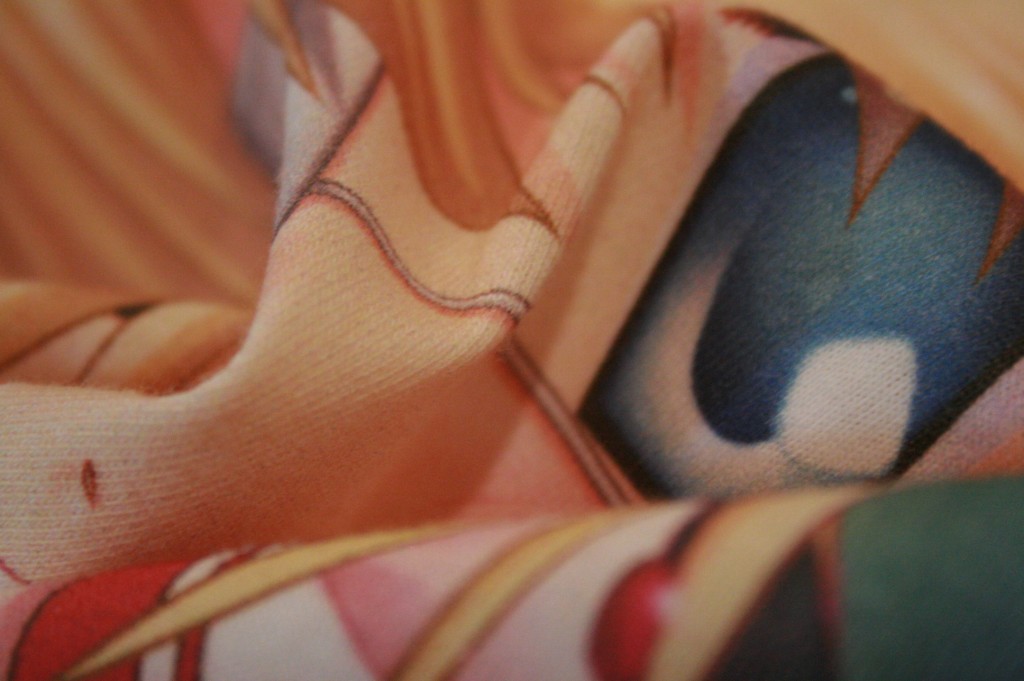 More details on the print. The printing is very nice. Like all full graphic T-shirts, it really is flexible. I washed this once and there are slight discolouration, but it's not that much.
Up next is the regular T-shirt.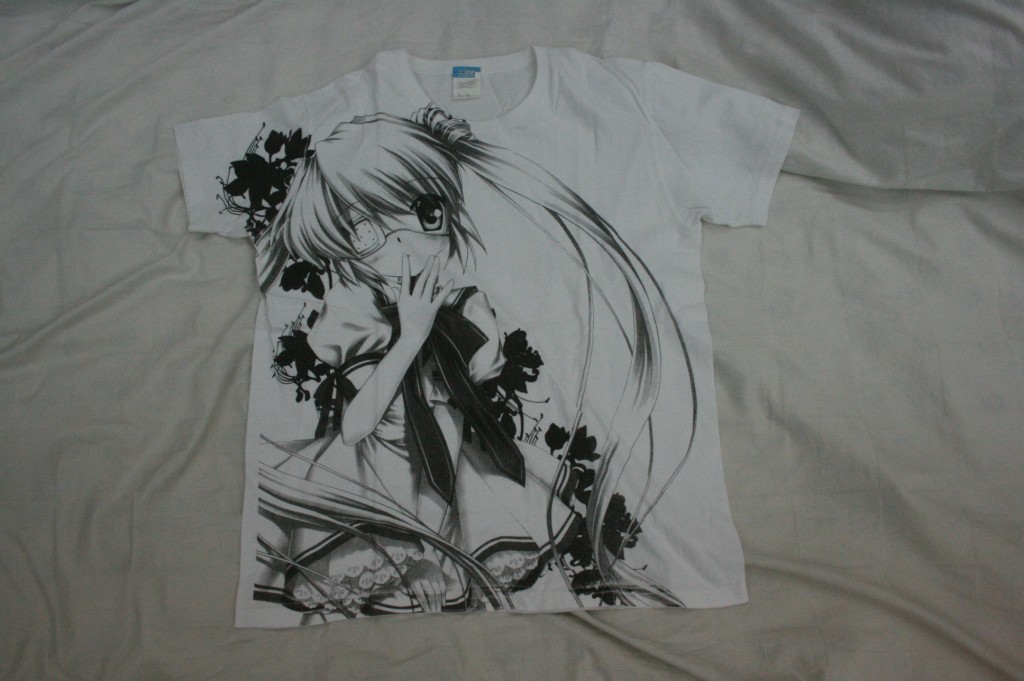 This is the first time I found a monochrome T-shirt cuter than its full graphic counterpart. Perhaps because of the combination of yellow/pink. For this one, the design is really nice and it's comfortable to wear around.
More close up on the print. The printing is really nice. This is one of the shirts I have worn a lot of times and I think it's still in really good condition. There are a few smears because of careless ironing, but that's not COSPA's fault.
(T-shirt store page (full graphic): Rewrite 中津静流 フルグラフィック Tシャツ)
(T-shirt store page (monochrome): Rewrite 中津静流 Tシャツ)