I'm continuing my Rewrite T-shirts post. First up is featuring Konohana Lucia (此花ルチア). This one I also bought physically in Japan.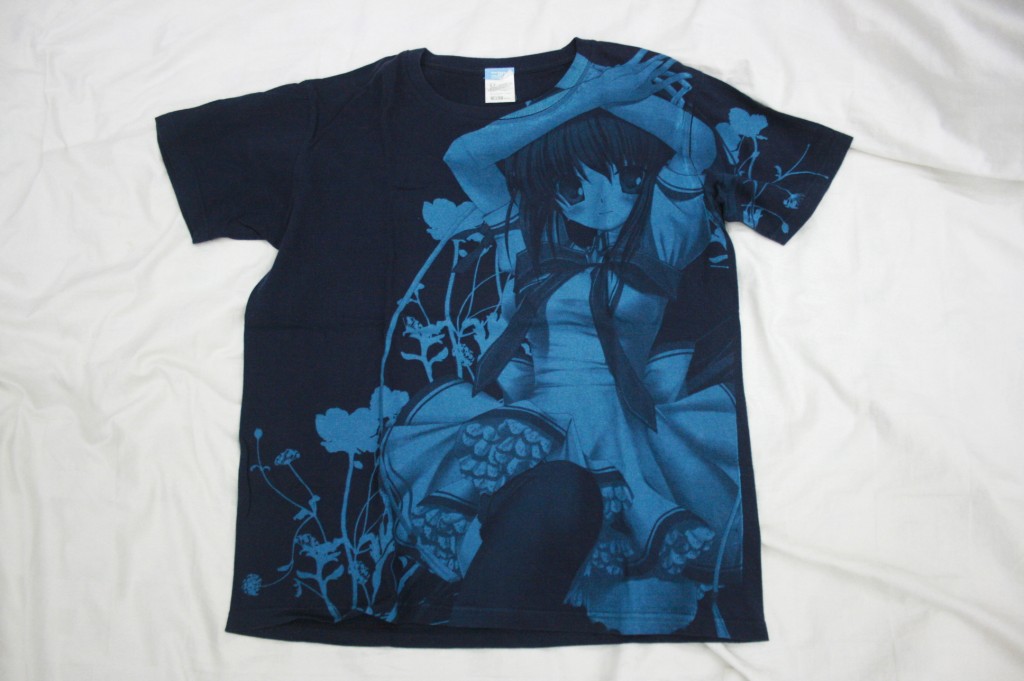 The design is pretty nice actually. I love the colours. The background is pretty simple but fits well with the character.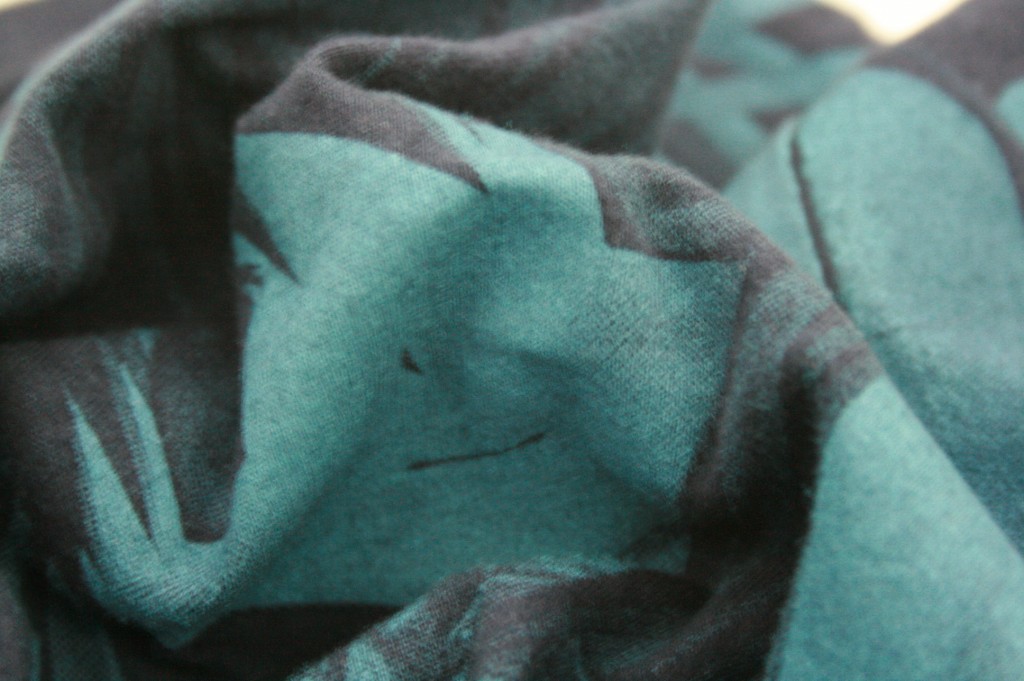 More details on the print. The picture is a little bit yellowish due to the light. The printing is flexible and soft. It uses the dot printing method, which I really like, because it can last a lot of washes.
Up next is Kagari (篝).
The design is pretty similar to the other one, the girl print with flowers as its background. Simple, but good.
More details on the distorted print. Just to prove that the quality is really good. It's flexible and durable. So I can wear this quite often.
(T-shirt store page (Lucia): Rewrite 此花ルチア Tシャツ)
(T-shirt store page (Kagari): Rewrite 篝 Tシャツ)