Here's some T-shirt that I often wear. These T-shirts features characters from To Aru Kagaku no Railgun/Choudenjibou (とある科学の超電磁砲(レールガン)). Well perhaps I got this when I only have a few COSPA T-shirt, and some of them I only buy for collection purposes only. First up features Misaka Mikoto (御坂 美琴).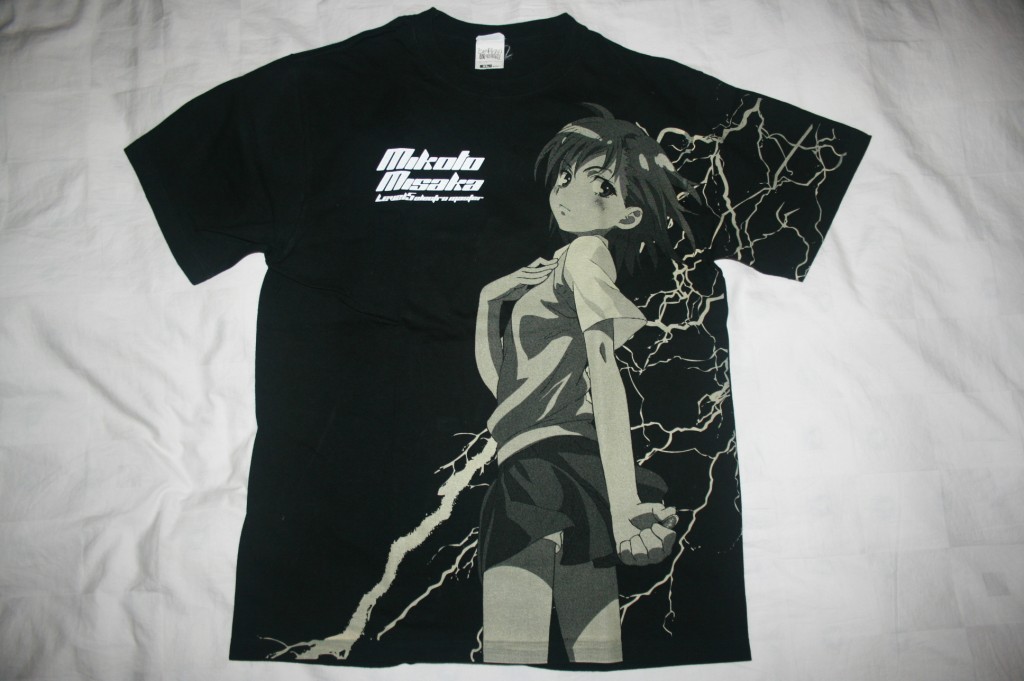 The design is pretty good. Well since the shirt is quite wide, it looks like the shirt has a lot of blank spaces. But in reality, when the shirt is worn, it doesn't look that blank. I particularly like the thunder effect. It's very nice.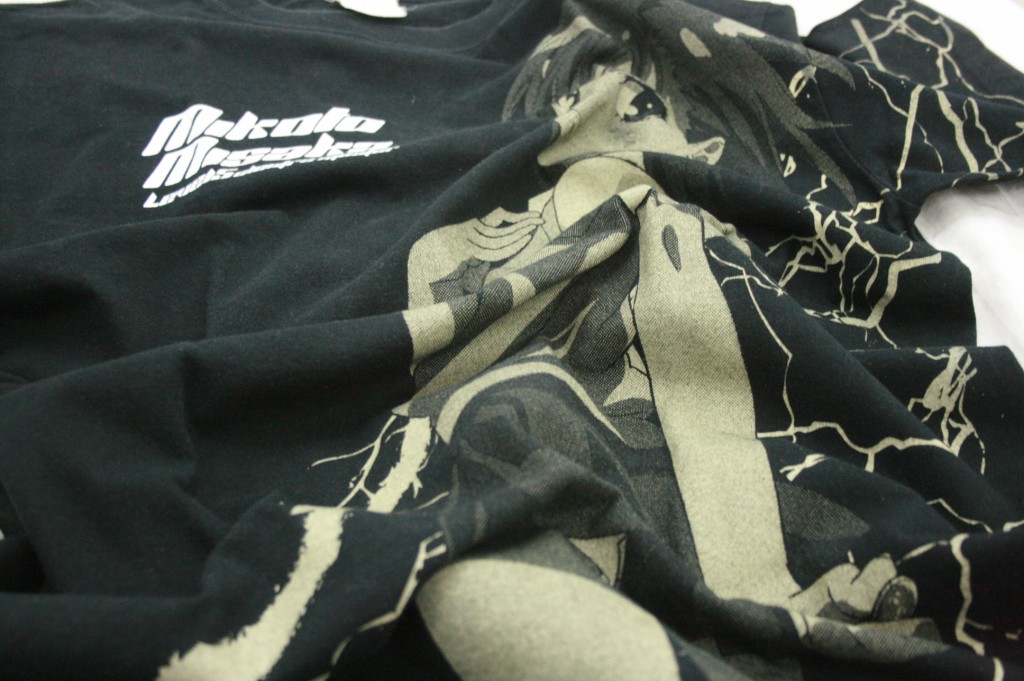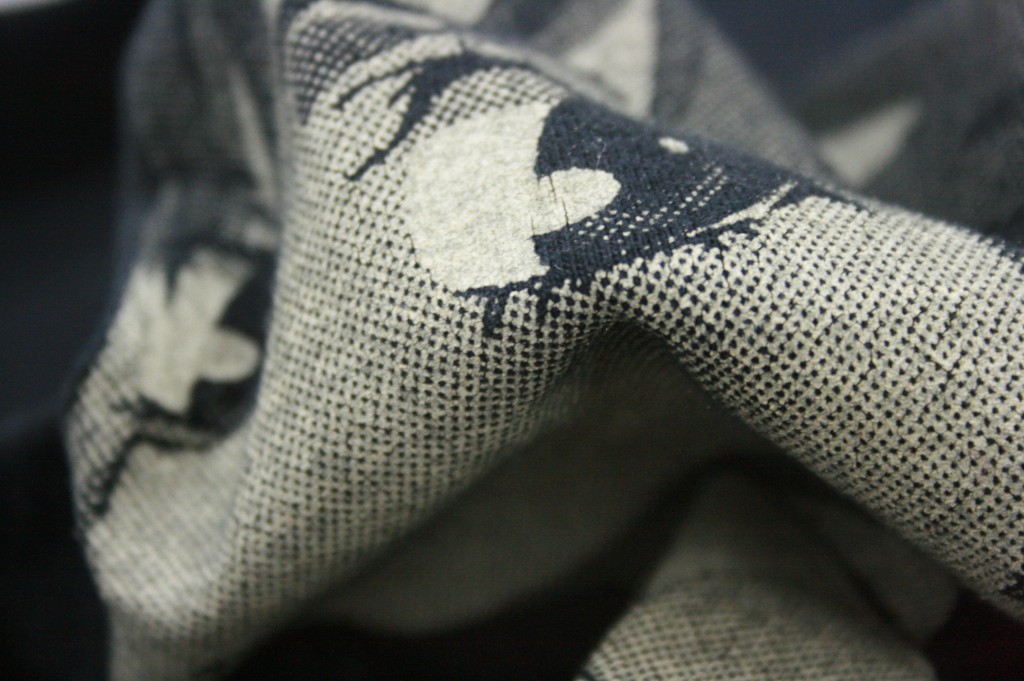 More details on the print. The print is pretty flexible. Unlike most of COSPA full print tees, this one has a thicker print. From the picture it looks quite cracked, but that is after a lot of washes already. Plus it does not look cracked too much when seen from afar. So durability wise, it's also good.
Up next is Shirai Kuroko (白井黒子).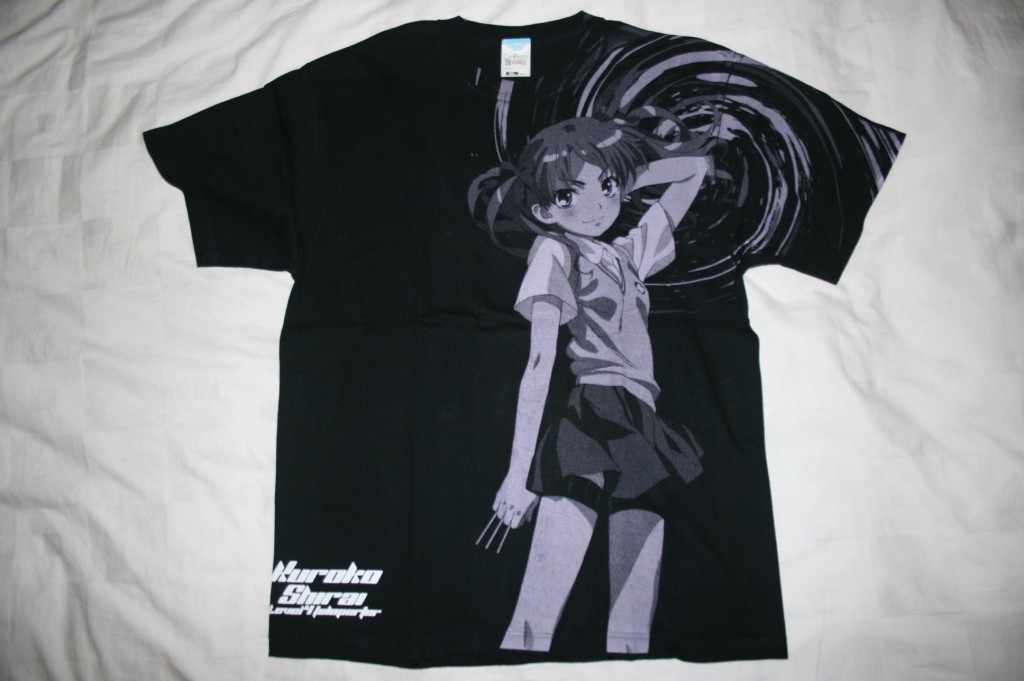 The design is pretty similar to the other one. This one looks cleaner /emptier/ perhaps due to the background effect. The lightning covers up more parts of the shirt compared to the teleport swirl.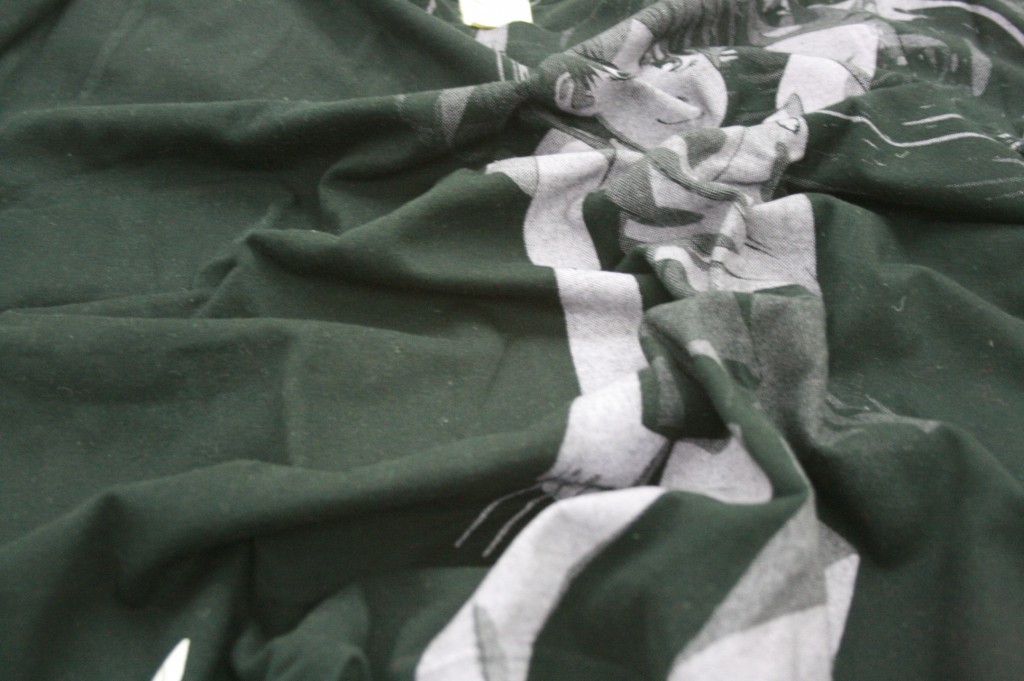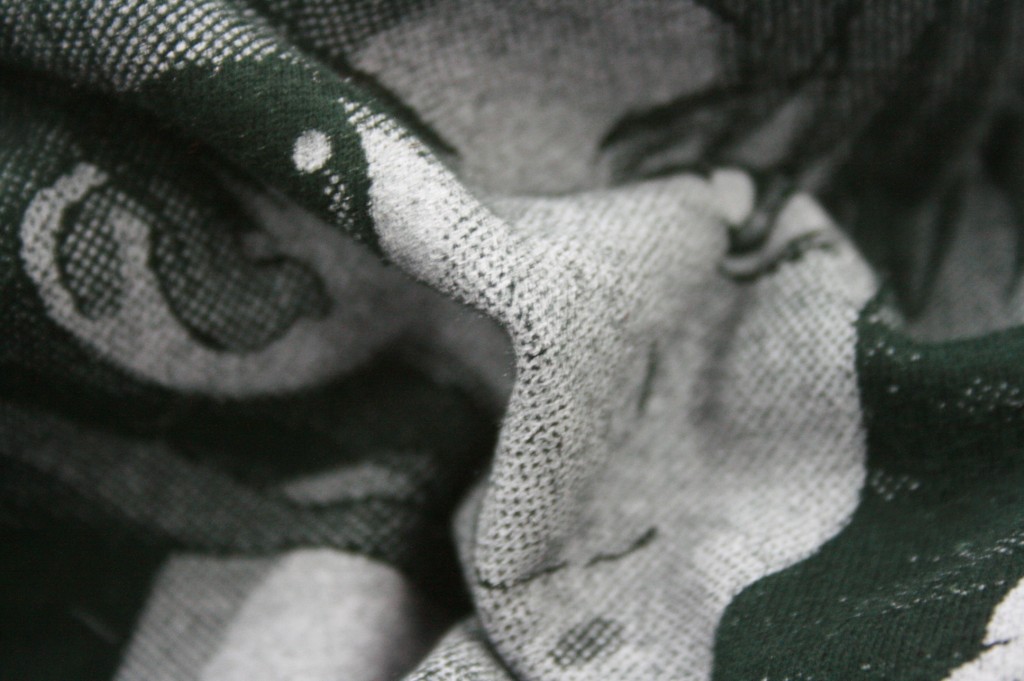 Anyways, the quality is pretty much similar. I don't know why but this one has a lighter and softer print. Nevertheless, both shirts are worn quite a lot and has gone through a lot of washes. So the durability is there.
(T-shirt store page (Mikoto): とある科学の超電磁砲 御坂美琴 Tシャツ)
(T-shirt store page (Kuroko): とある科学の超電磁砲 白井黒子 Tシャツ)