Here's one other T-shirt that fell into my all-time favourites. And another glow in the dark T-shirt as well. I got this off Yahoo! Auctions for cheap also and is one of the very first T-shirts I got from the auctions. The shirt itself is a really old design from COSPA. I believe they already don't have the preview image in the site.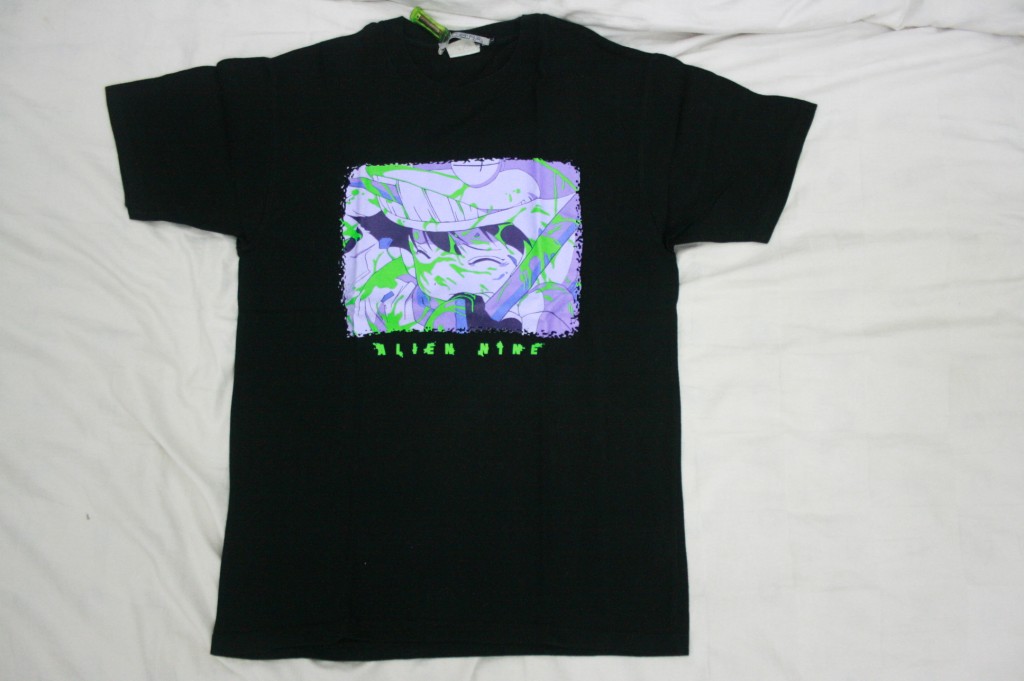 The design is nice. Well it portrays what the anime is. It features Ootani Yuri (大谷ゆり) from the anime Alien Nine (エイリアン9). Being honest I liked Kumi more than her, but this is the only T-shirt from Alien Nine that COSPA has. There are two versions actually, black and white. I saw the white one on sale at the auctions but the starting bidding price is 20000 yen so I'll pass on that one.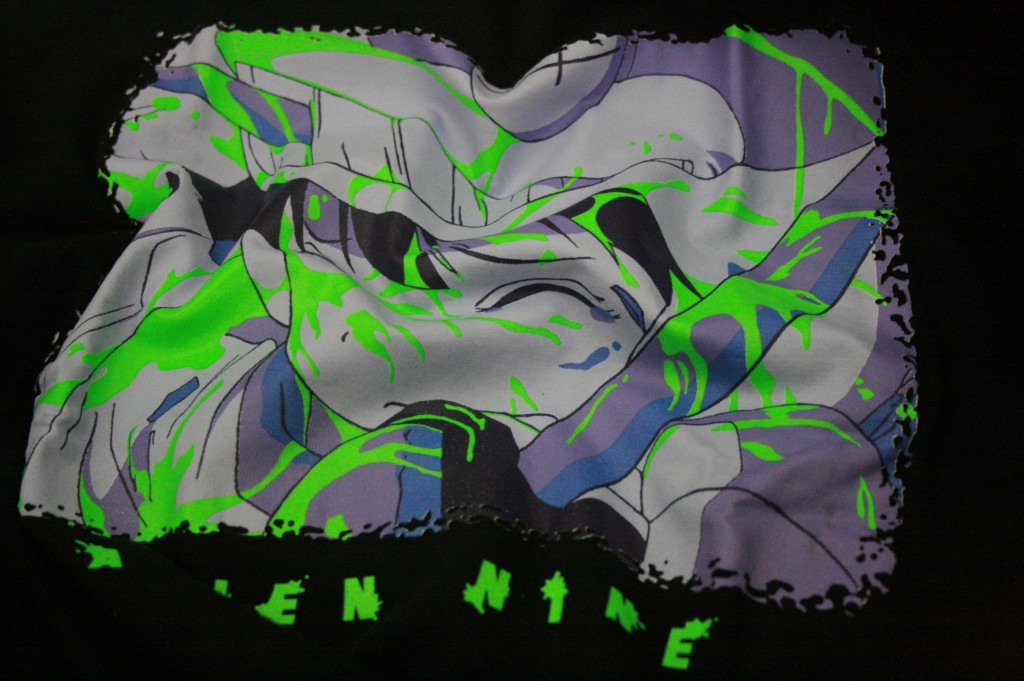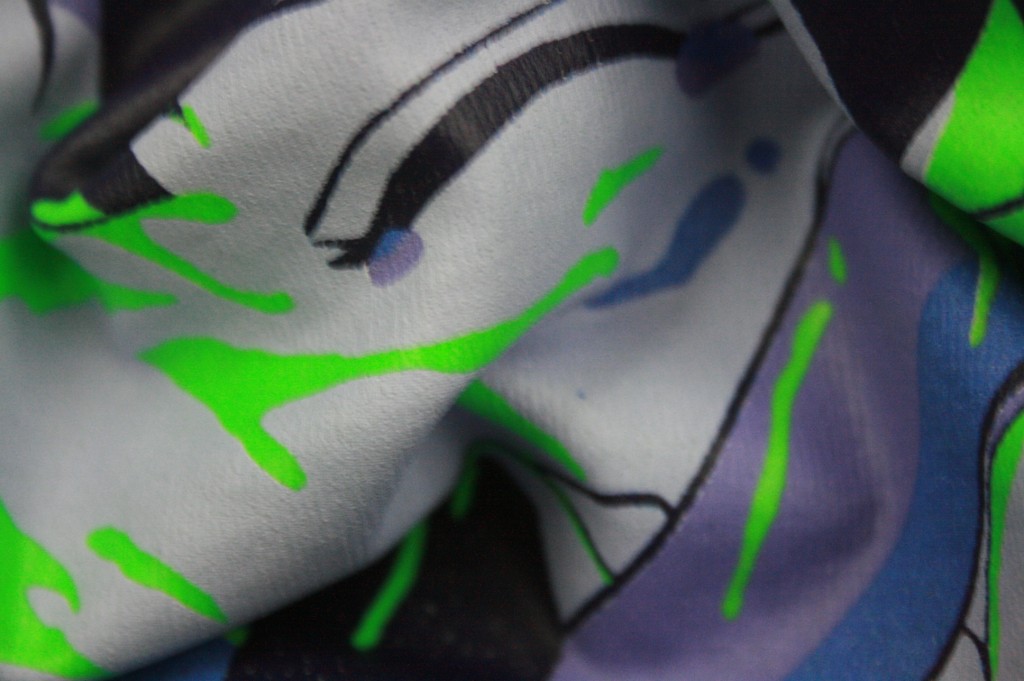 Close up on the print. It still uses the old method of screen printing, so the print is thicker than most of the other COSPA T-shirts. It is a little different from the iron-on prints though. This one still has a rubbery feel and can be folded or distorted somehow without being afraid of cracking it.
As expected, the glow parts are the green 'slimes'. It did not glow as bright as the newer ones, but it still glow. The print is quite durable. I washed this several times and the print is very strong. There are a little bit of crack because of folding. But it's very small and negligible during the time of this post.
(T-shirt store page: エイリアン9 大谷ゆり Tシャツ)