This is another character–less anime T-shirt that I like. It features the secret base from Anohana/Ano Hi Mita Hana no Namae o Bokutachi wa Mada Shiranai (あの日見た花の名前を僕達はまだ知らない).
The design is pretty simple. Although it's monochromatic, I really like it, because I think it really fits the whole picture. Plus since it does not give that otaku-ish feel when worn, I can wear this anytime anywhere. So it's really good.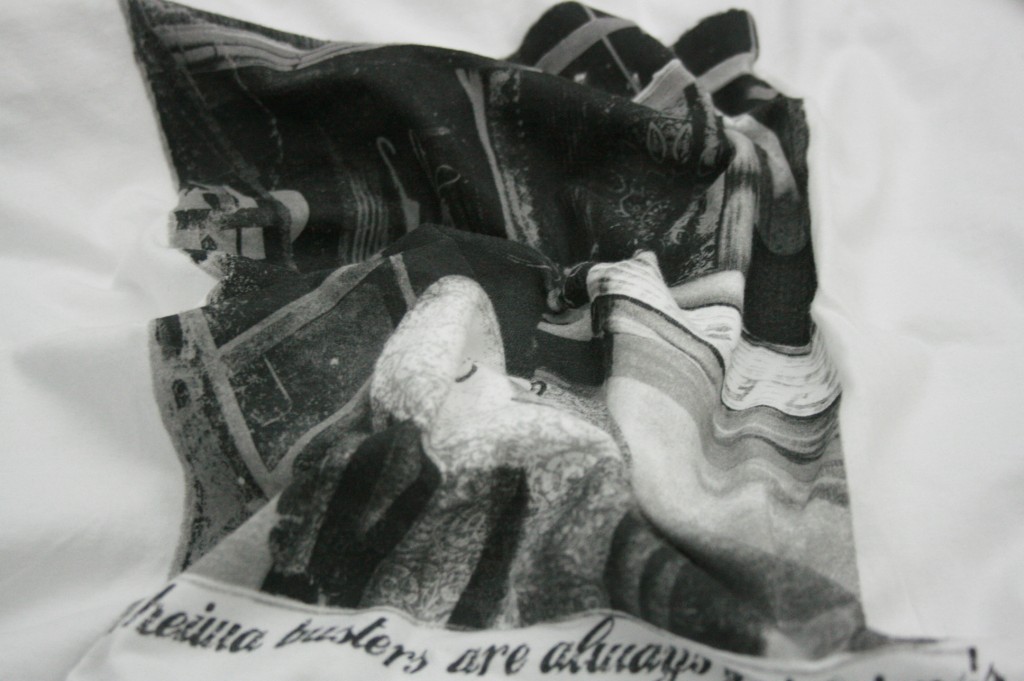 More details on the T-shirt. The print is very nice. It is very flexible and durable. I have washed this several times and it holds out quite strong. Plus the fabric is soft and comfortable too.
(T-shirt store page: あの日見た花の名前を僕達はまだ知らない 秘密基地 Tシャツ)