I have stated there are a lot of anime T-shirts that is ranked among my favourites. But this one is my favourite one. This Negima T-shirt, like some others (Neika, Miyu, Iriya, Alien 9, World Map, To Heart 2, Railgun) was found in Yahoo! Auctions and I had to wait a long time and check the site everyday to get the shirt.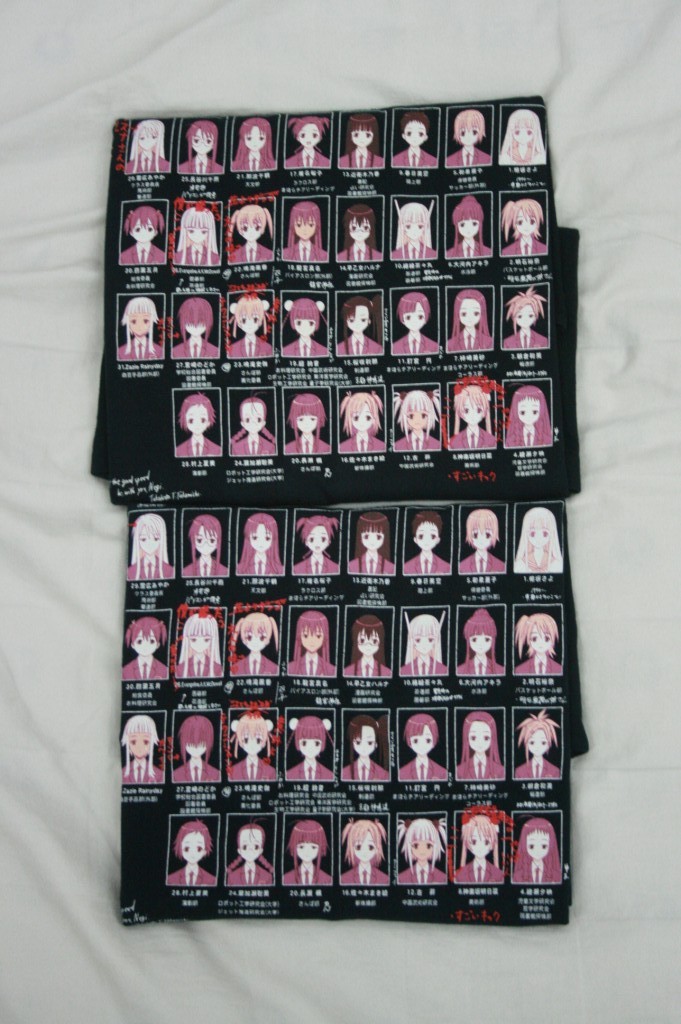 I have two pieces of this shirt. I bought one and another one popped up pretty soon after I bought the first one. But both of them are quite expensive. It is okay because this shirt worth every penny I spent. Anyways, this T-shirt features the 31 students of class 2-A from Mahou Sensei Negima (魔法先生ネギま!). The design is really cute and that's why I want to get it in the first place.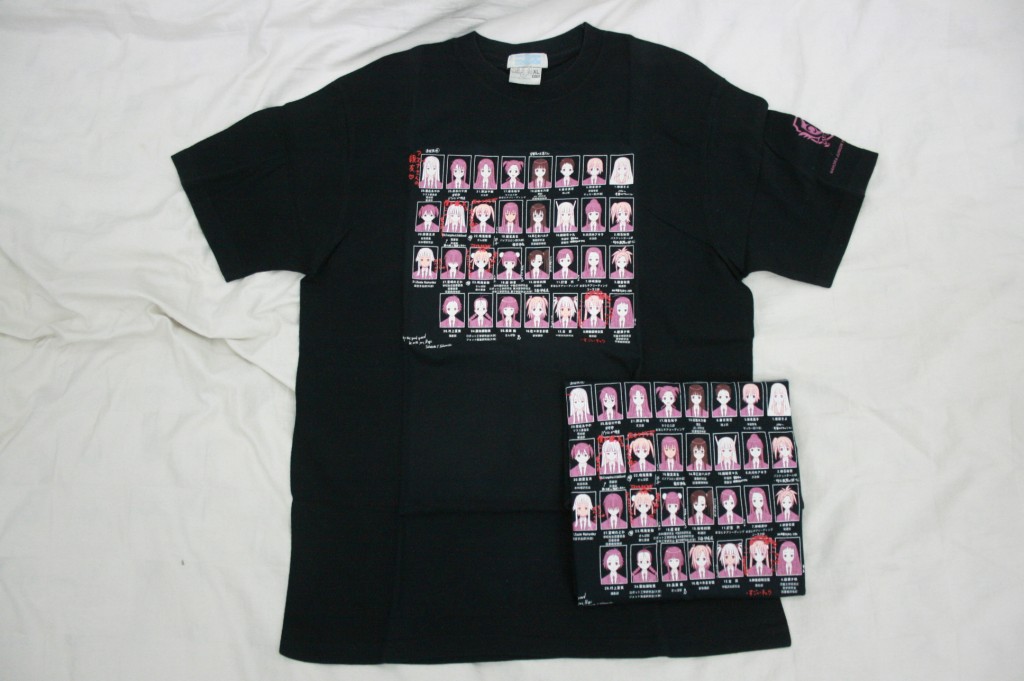 I have one in XL and another one L. I kept the XL one for collection purposes because it is more precious to me as it was the first one that I have (I had waited for around 3 years to get it). Several months later, other one pops out in the auctions and I got it as well. Although the XL one is more comfortable to wear around, I did not want to wear it too much.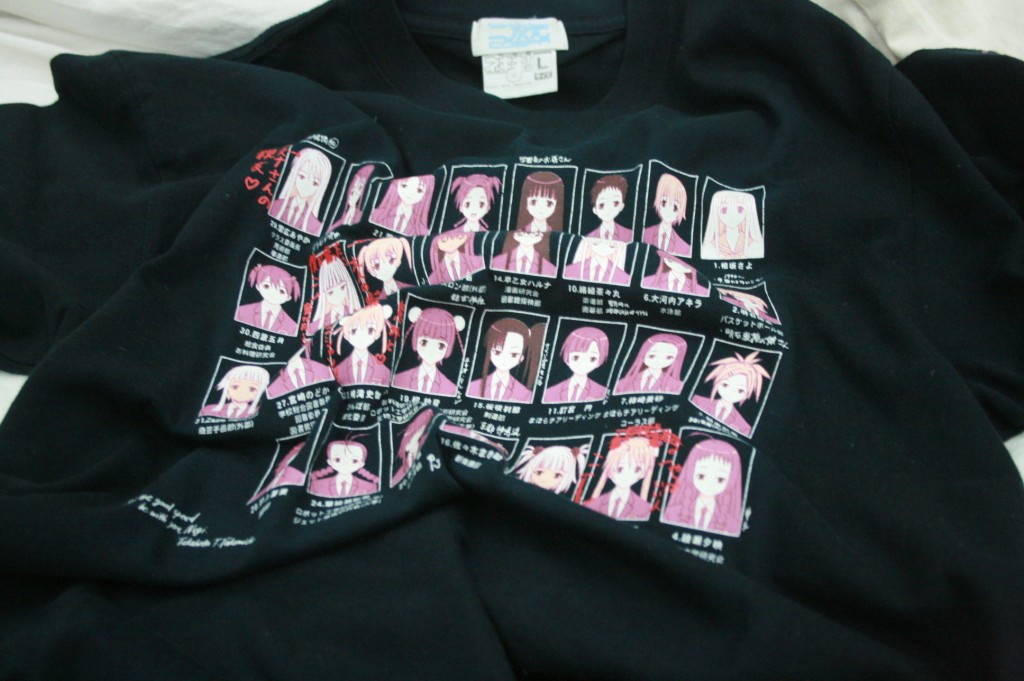 More details on the print. The print is quite flexible. The girls are quite thick but it is better that way, since if the girls easily crack then it might be creepy. The boxes and the writings are very detailed. The thickness of those prints are similar to the girls, but since they are small, they are easier to move around.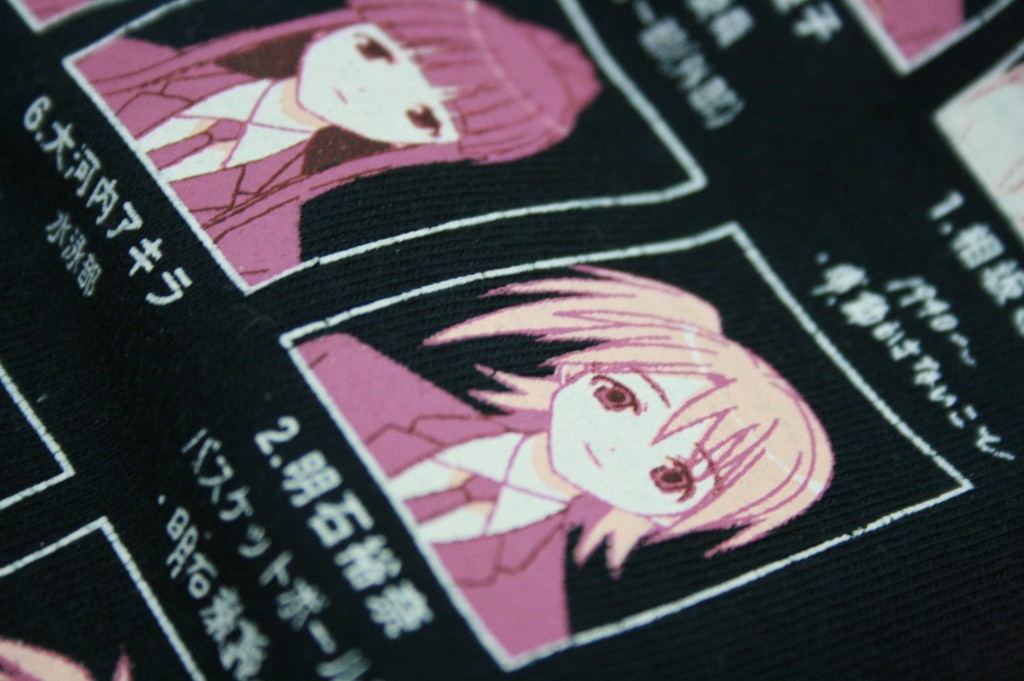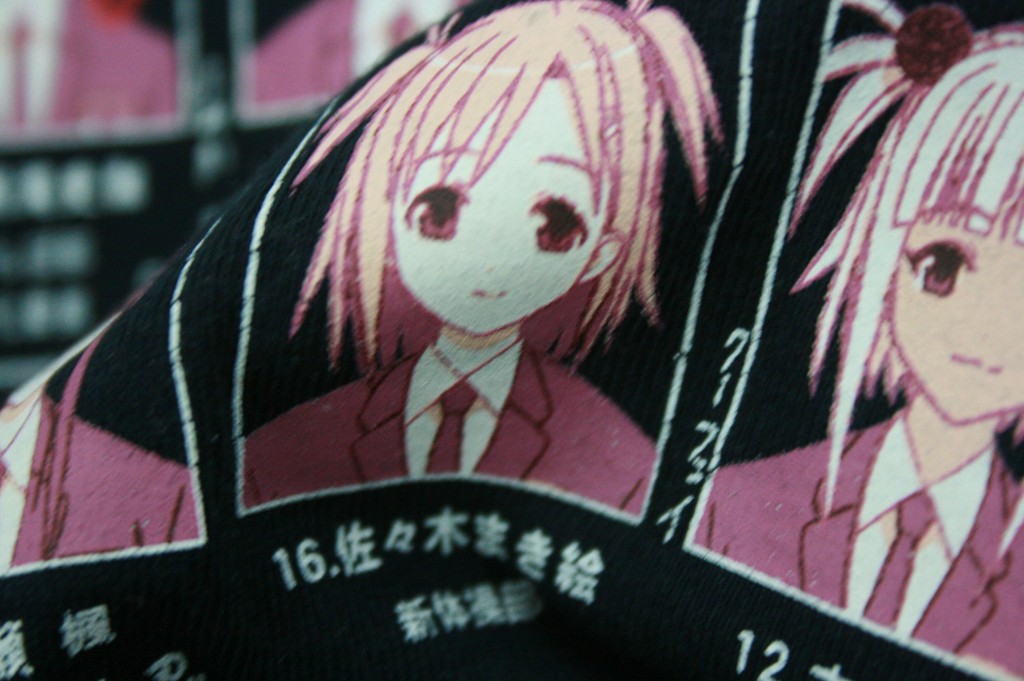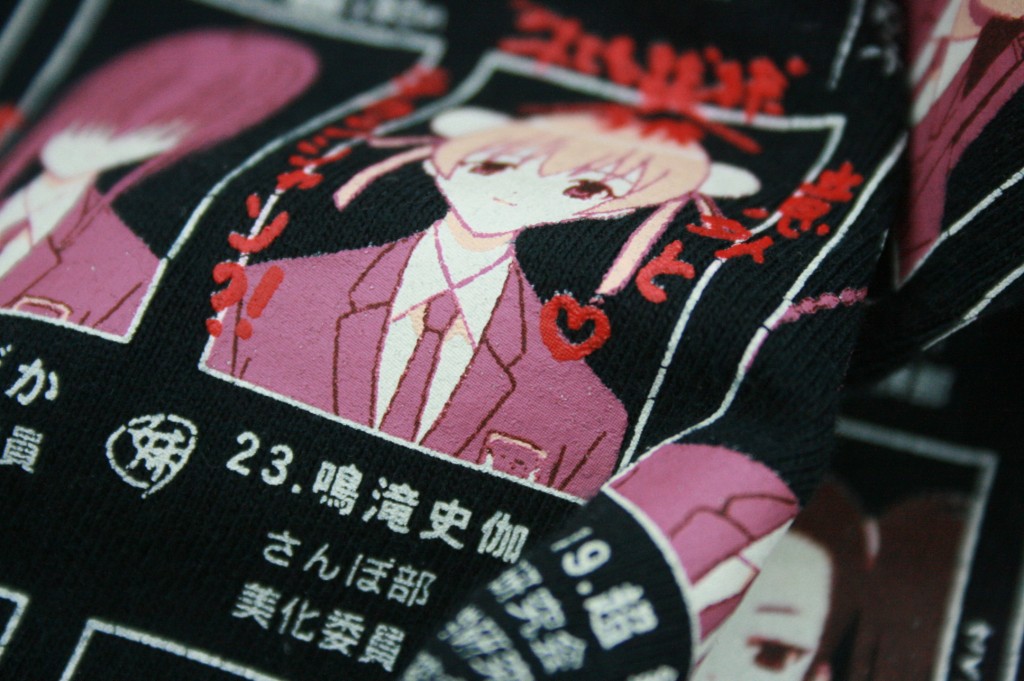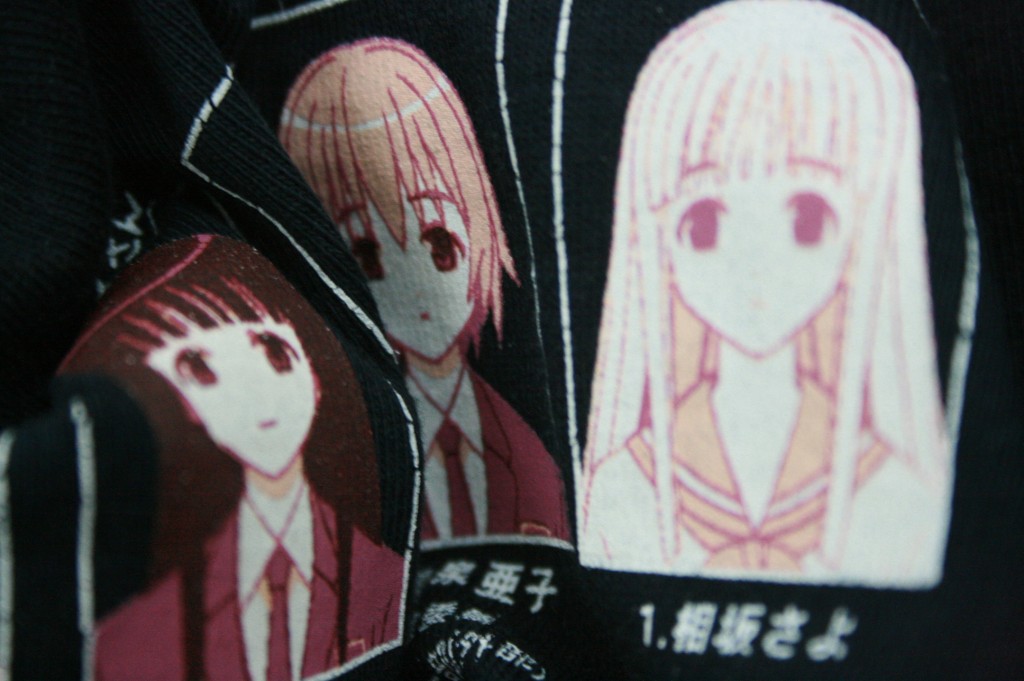 More pictures of the print. The reason why I like this one so much was because of the details. It really portrays the class roll. And the 31 girls look really cute as well being grouped together like that. As you can see, the cracks are mostly from the thinner prints (boxes and wordings) which is understandable since they are pretty thin. I have washed this quite a lot of times and this shirt has gone through a lot of journeys with me and it still is in great condition. Thus, the durability is very good as well. I just hope COSPA re-release this T-shirt so I can get some more for back up.
(T-shirt store page: 魔法先生ネギま! 2-A クラス名簿 Tシャツ)